"It makes it seem as though the condition of healthy affordable food not being readily accessible in a neighborhood is just a matter of natural occurrence."
This week on the show we listen back to an exploration of food deserts. Join us for conversations with activists, grocers, organizers and community gardeners about the reality of not having access to good food where you live. We also interrogate the term itself. 
please note: when this episode was first made available  the audio file was corrupted and had many flaws that made it nearly unlistenable. The corrupted file has been relplaced with the correct one. We apologize for the inconvenience.
---
It has been a wild year. We've faced wildfire destruction from Australia to California, the Coronavirus--a global pandemic that continues to rage out of control, and long overdue racial unrest all over the US and beyond. Much of what has happened has felt unprecedented, but has also shed light on systemic issues that have plagued our society for decades, in some cases, for centuries. 
As the host of a food show, I've been interested in the intersections of these issues with the world of food. As 2020 draws to a close, I thought it was a good time to reflect on some of where we've been.
In June I headed down to Louisville Kentucky to speak with folks remembering Chef David McAtee, at the site of his barbecue stand on 26th and West Broadway. He was killed on June 5th by authorities, amid the violence surrounding protests of deadly policing in the black community. The Louisville community was already reeling from the police killing of Breonna Taylor in her own home. 
David McAtee's bbq stand was a welcome source of good food in the neighborhood and he was known to share food with folks who couldn't always come up with the money. You can find our story on Chef David McAtee here.
Just two blocks away, on 28th and West Broadway in Louisville is a Kroger grocery store. On the day I visited Just after McAtee was killed, the entrance and all the windows were boarded up, with a sign saying it would open the following morning.
I spoke with two of the people who were gathered in the parking lot that afternoon. MeShorn T. Daniels and Joclyn both talked about food deserts, from different perspectives. It got me thinking about a conversation I had with urban farmer, Sharrona Moore and her Nephew D.J. in Indianapolis, as well as other discussions we have had on the show this year about the term food desert, and what it means to not have access to quality, affordable food in your neighborhood. In this episode we also hear from Liz Abunaw of Forty Acres Fresh Market in Chicago, and Suzanne Babb of Why Hunger and La Finca Del Sur. 
Stories On This Episode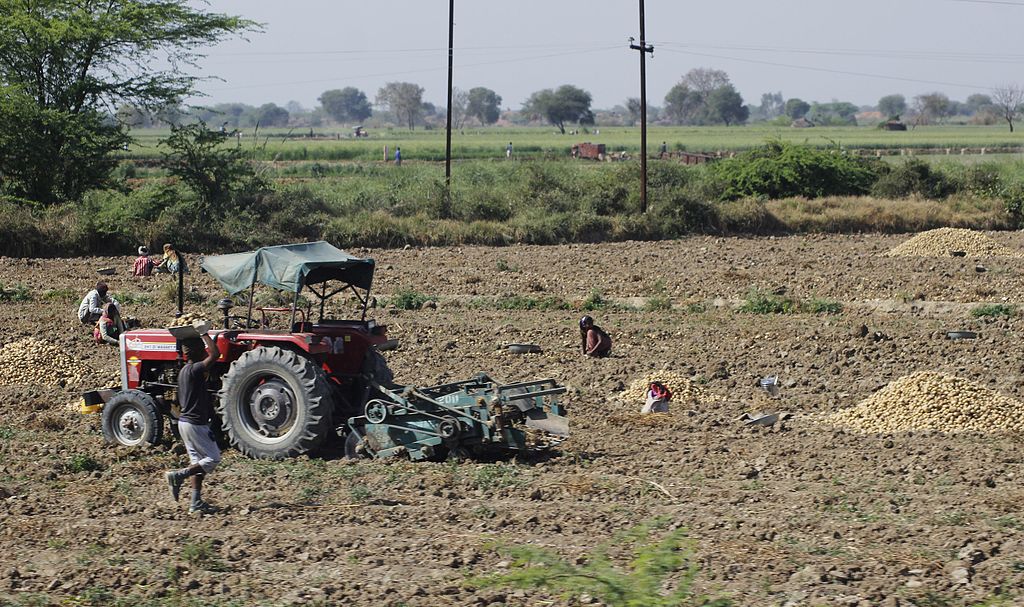 The crowds of farmers protesting new ag laws in India have grown into the hundreds of thousands.