Jimmy McHugh: I Feel A Song Coming On
This week, we celebrate songwriter Jimmy McHugh, who wrote memorable American classics like "On The Sunny Side of the Street" and "I Can't Give You Anything But Love." Read More »
More Recent Episodes
May 13, 2022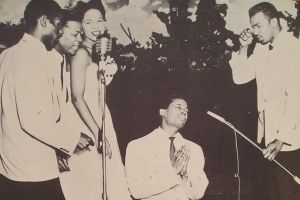 Doo Wop Sings Standards
Jazz standards like "Smoke Gets In Your Eyes" and "A Sunday Kind of Love" are not just for singers like Frank Sinatra. This week, we'll hear the Great American Songbook sung by The Flamingos, The Platters, and other doo wop groups from the 1950s.
May 6, 2022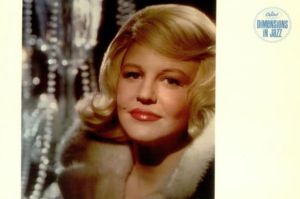 Mink Jazz: Peggy Lee In The 1960s
This week on Afterglow, our spotlight is on Miss Peggy Lee, with a closer look at the 1960s, a time when her music and persona became more sleek, romantic, and glamorous.
April 29, 2022
Come Dance With Me: Songs About Dancing
Put on your dancing shoes as we cut a rug with the American Songbook. On this episode, we look at jazz standards meant for dancing, including "I Could Have Danced All Night" and "Cheek To Cheek."
April 22, 2022
June Christy's Early Capitol LPs
In the early 1950s, singer June Christy broke away from Stan Kenton's Orchestra to record solo, helping to establish the "vocal cool" style of jazz singing. This week, we'll explore some of those early solo recordings she made for Capitol Records.
April 15, 2022
Nat King Cole's Remarkable 1958
In 1958, a 39-year-old Nat King Cole had the most remarkable year, recording over 100 songs.
April 8, 2022
Country And Western Sounds In Jazz and Pop Music
To mark the 60th anniversary of the release of the groundbreaking Ray Charles album "Modern Sounds In Country And Western Music," I'll explore the influence of country music on jazz and traditional pop songs from the 1940s, 50s, and 60s.