Frank Sinatra and Jimmy Van Heusen
On this program, we explore the 40-year partnership between songwriter Jimmy Van Heusen and singer Frank Sinatra. Read More »
More Recent Episodes
January 14, 2022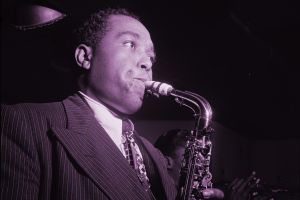 Charlie Parker With Voices
On this program, we'll explore the few times Charlie Parker worked with vocalists, as well as some vocal interpretations of classic Charlie Parker tunes.
January 7, 2022
The Artistry Of Stephen Sondheim
This week, we remember the artistry of American songwriter Stephen Sondheim, and his many contributions to the American songbook, like "Small World," "Send In The Clowns," and more. Sondheim passed away last November at age 91.
December 31, 2021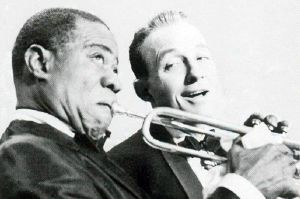 Bing Crosby Duets
Even as early as the 1940s, Bing Crosby was already considered a jazz legend
December 24, 2021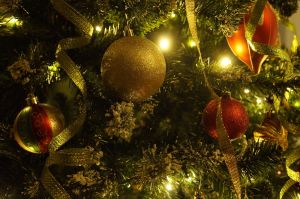 All Is Calm: A Quiet Afterglow Christmas
This Christmas night, relax at the end of a stressful year with some holiday songs to soothe your soul, sung by Ella Fitzgerald, Nat King Cole and more.
December 17, 2021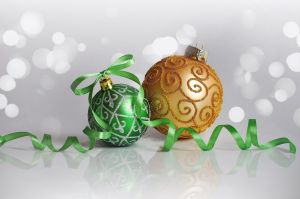 The Merriest!: A Swingin' Afterglow Christmas
It's the holiday season, and we're keeping things light and snappy this week as we dance along to some swinging holiday tunes, sung by Frank Sinatra, Ella Fitzgerald and more!
December 10, 2021
Dancing In The Dark: The Songs of Schwartz and Dietz
They may not be as well known as Rodgers and Hammerstein, but the songwriting duo of Arthur Schwartz and Howard Dietz nevertheless made significant contributions to the American Songbook, like "That's Entertainment" and "You And The Night And The Music."