Discover the distinctive culture, history, people, and artistry that shape Indiana. Join hosts Ashley Chilla and Brandon Wentz as they travel across the state to explore unique Hoosier experiences.
Episode 516
The Madison Regatta, LM Sugarbush Syrup, Cincinnati Accordion, Nick's Museum of Treasures. Watch Now »
More Episodes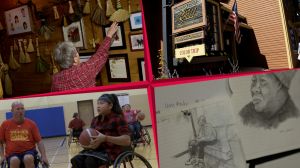 January 19, 2023
Episode 515
An intimate drawing session, IU's wheelchair basketball team, an accidental crafts maker.
December 23, 2022
Episode 514
'Enjoy hoosier-made candy, learn curling, explore psychphonics, and take a winter ride.'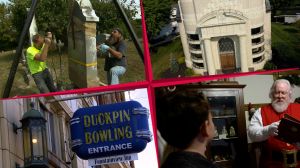 December 15, 2022
Episode 513
Learn duckpin bowling, tour the Versailles Tyson Temple, and meet the 'Graveyard Groomer'.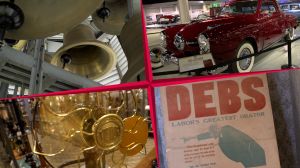 December 8, 2022
Episode 512
The Studebaker National Museum, IU's Metz Grand Carillon, and the Antique Fan Museum.