Discover the distinctive culture, history, people, and artistry that shape Indiana. Join hosts Ashley Chilla and Brandon Wentz as they travel across the state to explore unique Hoosier experiences.
Episode 511
Quantum innovations at IU, a master wood carver, and a surprising Buddhist refuge. Watch Now »
More Episodes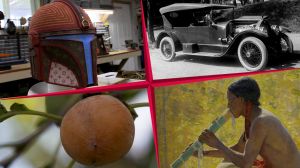 November 9, 2022
Episode 510
A Hoosier auto legacy, an Indiana autumn treat, and an up-cycle pop artist.
October 26, 2022
Episode 509
A historic infirmary, President Lincoln's time in Indiana, and a family run business.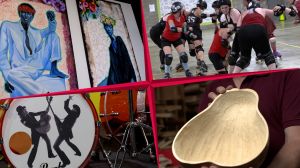 October 12, 2022
Episode 508
A roller derby team, a black art exhibit, and ukuleles made from gourds.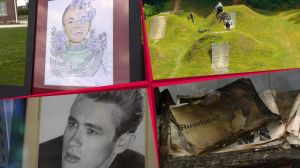 September 28, 2022
Episode 507
Stories from around Indiana...coming to you from the CANDLES Holocaust Museum in Terre Haute. Learn about a VA art program aimed at helping veterans, catch some air at Griffin Bike Park, and learn about James Dean's Indiana roots.