Replay: Joyce Jeffries and the Cutters
Limestone work used to be quite dangerous. Joyce Jeffries remembers workers, including her grandfather, dying or getting injured. It's gotten safer though. This week, Joyce, and others, on limestone. Read More »
More Recent Episodes
August 5, 2022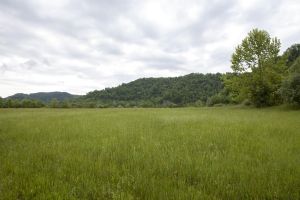 The Prison They Didn't Build
There's a meadow in eastern Kentucky where people sometimes hunt mushrooms, get married, attend a music festival. Something that's not happening? There's no prison getting built. This week, Judah Schept tells us why that prison was a close call.
July 29, 2022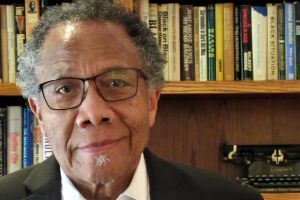 Replay: Monroe Anderson on objectivity, Chicago's racial politics, and ink in your blood
When he was young, Monroe Anderson had a plan. He was going to be the next James Baldwin. Then he got a taste of journalism, and the ink was in his blood.
July 22, 2022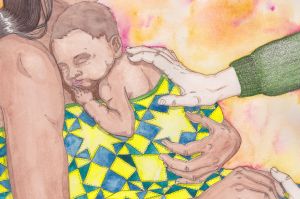 How to Survive the Future Episodes 1 & 2
This week, the first two episodes of How to Survive the Future, a podcast about today, from the perspective of tomorrow. But first, a frog in a bedroom leads to a bit of climate panic.
July 15, 2022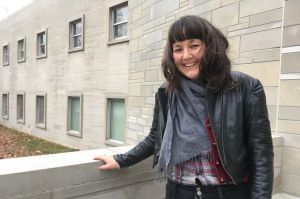 Queer Embroidery + Drive-Ins
This week on Inner States, we talk with artist Ileana Haberman about embroidery, queerness, and mental health. Plus, IU Cinema Director Alicia Kozma on drive-in movie theaters.
July 8, 2022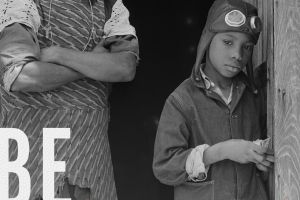 Being Beholden
Poet Ross Gay on witnessing, gratitude, reading very long poems out loud, and a particular layup from the 1980 NBA finals.
July 1, 2022
Becoming a Participant in the Landscape
Sam's day job involves removing invasive plants and restoring native ones. Fire is one of the ways he does that. He's a lifelong hunter, too - that's what got him into landscape restoration. This week, a walk in the woods with Sam Shoaf.