Bloomington's Monroe Convention Center expansion project has come to a halt. Officials say it's just another delay in a project that's had its share of controversy.
Funding mechanisms, elected official turnover, facility size and the site plan are just a few items that have come into play. But those invested in the project say the key element missing is getting city and county officials to work together.
The building at the corner of College Avenue and Third Street in Bloomington was built in 1923 as a Ford Model T assembly plant. It was converted into convention space due to its prime downtown location in 1991. Now it hosts 500 events a year with more than 75,000 people passing through and leaders say the demand for space is greater than ever.
Executive Director Downtown Bloomington Inc. Talisha Coppock says the last renovation was done seven years ago.
"An expanded ballroom, an expanded exhibit space, multi-purpose space, we'd like to get into some sporting events," she says.
And the current building needs updated.
"You can hear the ventilation, it's loud," Coppock says in the main ballroom.
There have always been plans to expand the center, but it didn't gain enough support until two years ago when the county council approved a one percent food and beverage tax increase.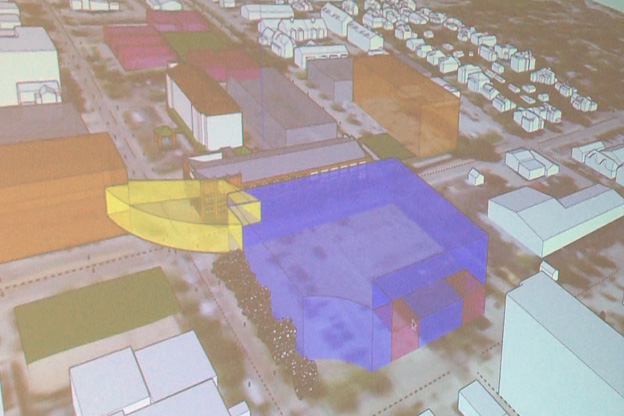 Project leaders hired an architect, held public forums, a steering committee was formed, but county and city leaders kept blaming each other on how to follow their Memorandum of Understanding – an agreement that spells out how the city and county will collaborate on the project.
Earlier this month Mayor John Hamilton said he'd been waiting six weeks on a new draft of the MOU from the county commissioners.
READ MORE: Monroe Convention Center Expansion Delayed By City, County Dispute
"Unfortunately, I still have not gotten a draft of the MOU from the county, I'm frustrated a little bit by the delay, but overall I continue to be positive," Hamilton says.
Instead, he received a memorandum highlighting a new working group of elected officials focusing on financing and facilities.
Monroe County Commissioner Julie Thomas says the new agreement is a more significant step forward than drafting another MOU.
"It should be done with city and county elected officials in the room and then take these decisions or recommendations back to their various boards for a vote and for public comment," Thomas says.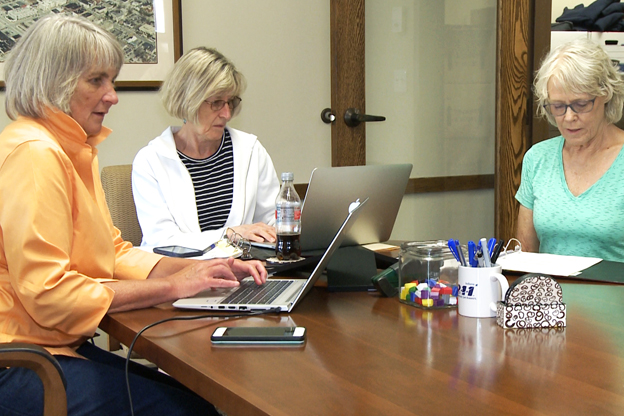 Deputy Mayor and Steering Committee Member Mick Renneisen says getting 20 elected officials together in one room will be difficult and representatives of each government body are already on the steering committee.
"Those processes of approval are already in place. You can't spend money without approval from your fiscal body," he says.
And Renneisen says many of the decisions in the proposed agreement such as the site plan and size have already been answered by the steering committee.
"We spent a lot of time with professional consultants and then we had the steering committee take a vote May 23rd and that vote was build on the north lot, the north side, put the expansion there. It can connect to the existing center," Renneisen says.
But Thomas says the steering committee did a great job of providing a foundation to now make decisions. 
"We don't have a final decision on the center, the size of the center, how it's going to be funded, where this money is going to be coming from, what the budget is, where the hotel is going, how big it's going to be, the parking garage," Thomas says.
The food and beverage tax increase was expected to help fund $30 million of the expansion. But a new estimate - that now includes a parking garage and the cost to acquire land north of the current location, puts the project cost closer to $60 million.
Renneisen says those numbers have been known.
"That has somehow been mistaken as the budget for the project; rather it's just a stream of revenue," Renneisen says.
READ MORE: Monroe Convention Center Expanding North
He says a financial advisor is looking at the numbers and it's likely the tax will produce more than $30 million. Along with tax increment districts and other revenue sources, Renneisen says there shouldn't be concerns about funding.
County Council Member Cheryl Munson says convention centers usually carry a deficit so taxpayers shouldn't be too worried about the added funding mechanisms.
"In truth all convention centers have deficits, and the deficits are balanced against the revenue that comes in from increased taxes and from visitor spending," Munson says.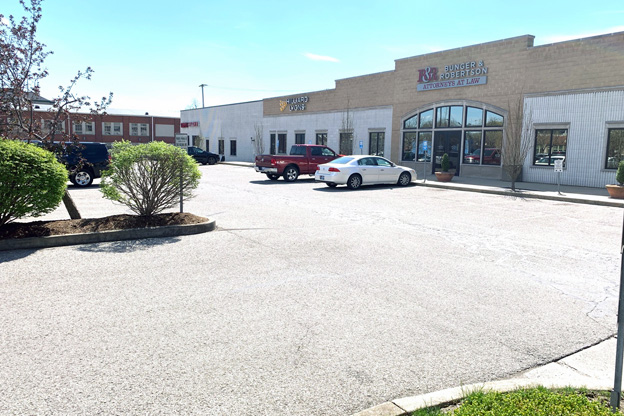 County Commissioner Patrick Stoffers lost his seat to Lee Jones in 2018 and Penny Githens took over for Amanda Barge this year after she resigned amid harassment allegations. Renneisen says some of the setbacks may be coming from new commissioners trying to catch up. 
"City and county staff speak weekly about this and other topics and talk frequently about decisions that have to be made and information that's in the drop box and it's all publicly available to our colleagues at the county, so I don't know why that information wasn't absorbed," Renneisen says.
Thomas says that's why a Capital Improvement Board is included in the agreement. The new board would manage the construction of the project and regular operations once the expansion is completed. That would allow elected officials to continue work on a range of issues – not just the convention center.
Renneisen and Hamilton say the Capital Improvement Board is worth discussing, but they don't want it to delay work on the expansion.
For now, commissioners are waiting for the mayor's office, city council, and county council to respond to the proposed agreement.
"We've got to make progress and keep moving the momentum forward and I believe we can and I think we will," Renneisen says.
Renneisen says the city is working on a response and should have something to send back soon.
While the city and the county try to reach an agreement, Coppock says bookings at the convention center are continuing to come in as normal.
But she says the expansion delays mean the convention center is losing potential events and that's having an economic impact on the whole community.