The Monroe Convention Center is expanding north. The city's $5 million purchase of the Bunger and Robertson property off College and Third streets will push the convention center expansion project further into downtown Bloomington.
Wednesday night's second public forum focused on site design. Sketches of hotel, parking, banquet, exhibition, and retail locations lined the walls of the convention center.
Project Manager Principle Lisa Gomperts says the land purchase is a key change to the project.
"You can visually see the convention center from the courthouse and you can see the courthouse from that corner, so it really starts to draw people to the convention center, all of a sudden, it feels like it's part of the downtown," says Gomperts.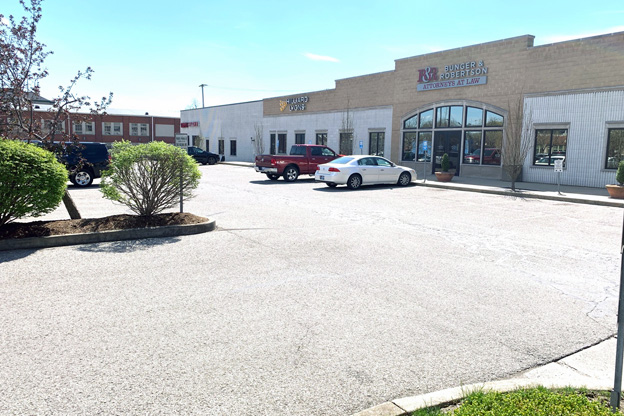 One sketch proposes an elevated 'arts garden' connecting buildings above the corner of College and Third streets. Others show plazas and walkway bridges crossing the street.
Executive Director of Visit Bloomington Mike McAfee says the convention center is the first impression the community makes on some visitors, so it needs to be done right.
"Something to have that's unique to Bloomington that we can go out and promote and have those groups come here, that's what we're after and I'm seeing that in these diagrams so that's exciting to us," says McAfee.
Stakeholders and residents are participating in open work sessions with architect Convergence Design and Schmidt Associates through Thursday.
Convergence Design Principle David Greusel says they plan to come back to the city in May with a cost proposal to begin the design work.
"The challenge has been that until very recently, we didn't know what this thing was that we were trying to design so it's starting to come into focus," says Greusel. 
A private developer would build and design the hotel portion of the expansion once the site plan is approved.
The $30 million for the convention center expansion comes from a one-percent county food and beverage tax increase that took effect February of 2018.