Updates on the Farmers Market vendor controversy, improperly installed solar panels, and the added cost of expanding the Monroe Convention Center.
On this week's installment of Ask The Mayor, Bloomington Mayor John Hamilton addresses these issues and more. Listen to the full conversation with Indiana Newsdesk anchor Joe Hren by clicking on the play button above, or read some of the questions and answers below. A portion of this segment airs 6:45 and 8:45 a.m. Wednesday on WFIU.
This conversation has been edited for clarity and conciseness.
Hren: Let's start with a report that a field of city solar panels were not installed properly, what happened?
Hamilton: First thing is remembering that we've quintupled the solar production in the city from the government. So it's not exactly surprising to me in these thousands of deployment of new solar panels there have been a few glitches. One of them was at a water treatment plant. I don't know all the details, but it was at where they could be placed and how they could be done.
Hren: Who's paying to have them reworked?
Hamilton: This is a contract with a third party that is responsible to get them done right, and they will get them done right. It's really what's called a guaranteed energy savings contract, where they put the panels in, they guarantee us a certain savings and that's what pays back the company over time. We agreed with this entity that they get to put all these panels in these places, and if they don't get it right, they have to come back and fix it.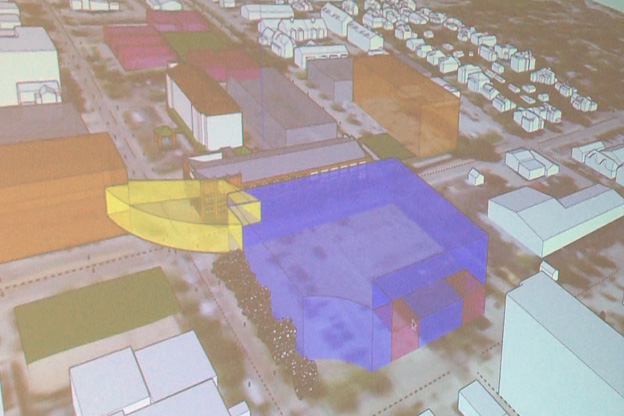 Hren: Last month you said the Memorandum of Understanding between the city and county was being reworked and you were expecting it any day now, did you receive it?
Hamilton: Unfortunately, I have still not gotten a draft, I'm frustrated a little by that delay, but overall continue to be very positive. Sometimes there's bumps in the road, there's a little delay coming from the county from getting the MOU, but I'm confident we'll work through this and a year or two from now we'll look back and won't remember this part.
Hren: The Herald-Times has been doing a great job reporting into the convention center expansion here, citing reports that the project costs could double from $30 million to $59 million. And there's a city study on how to make up that difference, is that correct?
Hamilton: The original $30 million cost is the actual convention center itself. It was always an estimate. It depends on how big we want to build it, we have a steering committee the county and city jointly created that's recommended a certain size, we have to scrub the numbers, but two other pieces to the garage is a parking garage and a new hotel which may require require a public, private partnership. All of that is in flux, we're doing a lot of financial analysis. I'm frustrated in the delays, because the steering committee has recommended going forward in certain ways and we're waiting on the county to move forward with that.
Hren: I can see county tax payers saying, now we have a one percent food and beverage tax to pay for this convention center, but now that's not enough money - so what other funding is the city looking at?
Hamilton: The food and beverage tax is the main way that this convention center is going to be expanded. Tax Increment Finance funding is also available which has been used in lots of ways for downtown development, parking garages, infrastructure, the Trades District. A new hotel would be primarily private funded, but there could be partnerships with tax abatement. All of that is in flux, there's no proposal yet in place.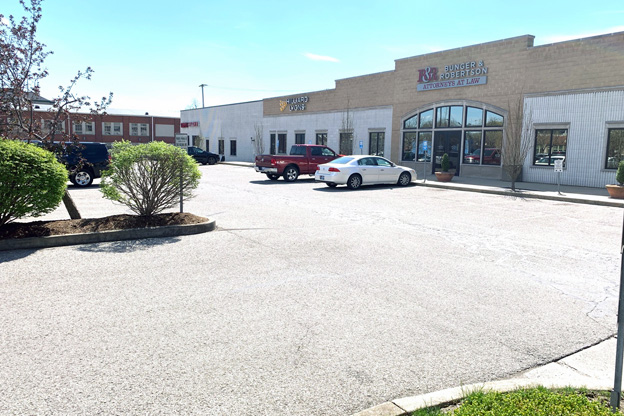 Hren: Things have changed too, the city is planning on buying the parcel of land off College Ave., between Third and Fourth streets to expand the center.
Hamilton: That was an opportunity that arose that we didn't expect a year ago. That has created a great opportunity to bring that convention center closer to the square.
Hren: If there's no money, wouldn't it be an option to build on land already owned by the city or county and not purchase additional land for the tax payer?
Hamilton: That's a fair question, the convention bureau did a good job of assembling property east, west, and south of the convention center for the expansion. We got the opportunity to buy north and using city TIF money, we're going to be able to acquire that block. Maybe we can sell some of the property we acquired for expansion that's not needed.