"Information science and linguistics type work--that kind of thinking is actually really helpful. To be able to produce food in a way that you're gonna sell a lot to a lot of people, there's a lot of organization that goes behind that. Having the creative desire and drive is one thing, but if you can't be organized and figure out how to get that stuff out, then you're gonna have a hard time."
On the show this week, we talk with the owners of Anisette Sweet Shop about how they stay organized (scroll down and click on the story for more).
Renowned Food Scholar Julie Guthman talks about challenges for strawberry growers in coastal California. 
We take a pie tour of Ann Arbor Michigan, and we share a recipe that's easier than pie.
Julie Guthman on Strawberries
"If I look back at all of my research, I think that, I find myself really drawn to paradoxes and contradictions and impossibilities."
This week on our show, we share a second listen to our 2019 conversation with Julie Guthman, a food scholar who has never been afraid to challenge the conventional thinking on any topic she has tackled.
Julie Guthman is a professor of Social Sciences at UC Santa Cruz with affiliations in Community Studies, Sociology, Environmental Studies and Feminist Studies. She's the author of Agrarian Dreams: The Paradox of Organic Farming in California, Weighing In: Obesity, Food Justice and the Limits of Capitalism, and articles like "Can't Stomach It: How Micheal Pollan et al. Makes Me Want to Eat Cheetos."
We talk with her about her research on the strawberry industry. Her book Wilted: Pathogens, Chemicals, and the Fragile Future of the Stawberry Industry was released in the spring of 2019 from The University of California Press.
Pie Tour of Ann Arbor, Michigan
Anyone who knows me knows that pie is important to me. My mom taught me how to make pie crust, as her mom taught her. My grandmother had an elegant way of scoring the tops of her pies with a simple wheat design that my mom and I could never quite master.
I've always been happy with my homemade pies, but it wasn't until I tried Mark Bittman's recipe for flaky pie crust, and followed the instructions carefully that my pie crust skills moved to the next level. That was in 2006. Before that, I didn't get how crucial temperature was to getting a flaky crust.
Nowadays, I take pride in the texture and flavor of my pie pastry, and I really suffer if one doesn't turn out exactly right, which does happen occasionally (usually when I'm trying to impress someone).
Because of my high pie standards, I don't usually order pie when I'm out, and I never bother tasting supermarket pies when they show up on a potluck table.
But recently, a friend of mine mentioned that she had visited Ann Arbor Michigan, and explored the town through the lens of pie. At least that's what I thought she said. Maybe they just visited several bakeries. In any case, it sounded like a brilliant idea to me. So I tried it myself.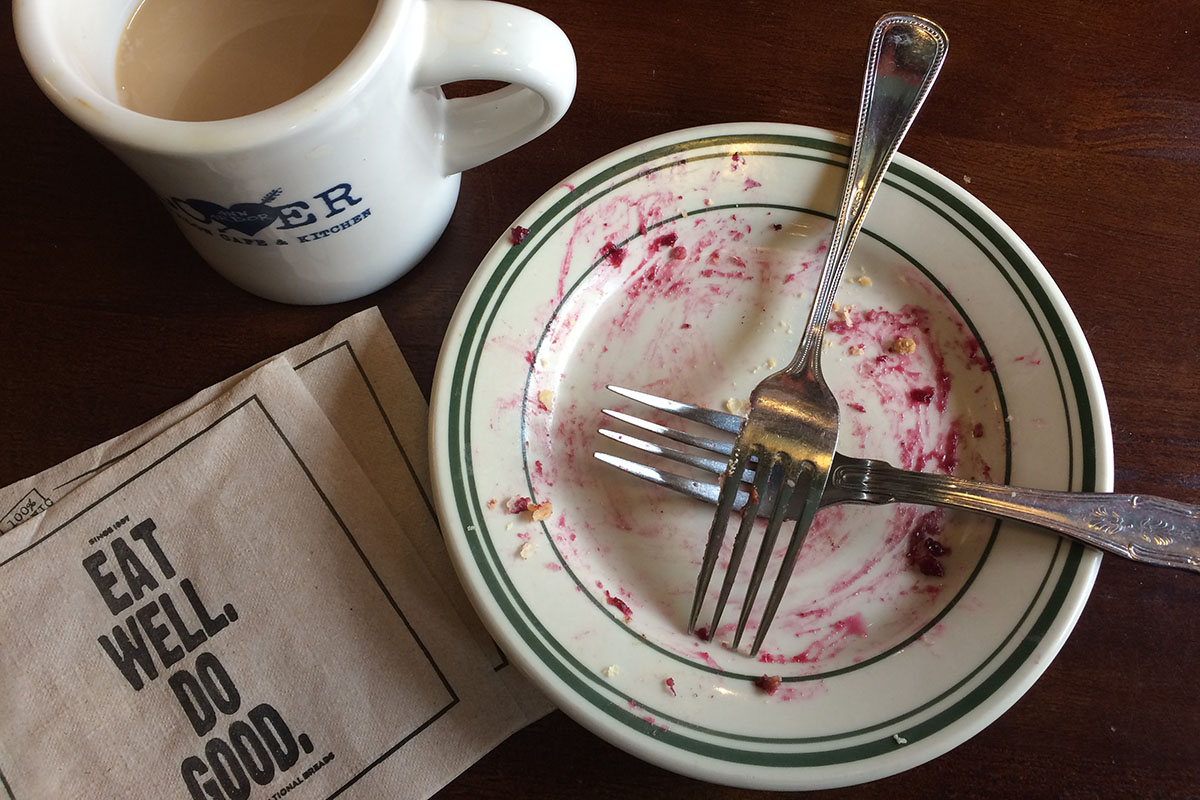 Way back in January of 2020, before any of the pandemic shutdowns in the US, my son was attending an orchestra program in Northern Indiana. Ann Arbor was close enough to visit. So, I compiled a list of places in Ann Arbor featuring pies on the menu, and headed out with my partner, Carl, in search of a pie pastry that was tender, flaky, and full of flavor.
We sampled pies, both savory and sweet from Avalon Bakery, Zingerman's Bakehouse and Delicatessan, Yoon's Bakery, Achatz Handmade Pie Company, and Grand Traverse Pie Company
Music on this Episode
From ablaut and Yasuhiro Mori via Soundcloud CC (in the Anisette story)
The Earth Eats theme music is composed by Erin Tobey and performed by Erin and Matt Tobey.
Additional music on this episode from Universal Production Music.
Stories On This Episode
For Bloomington expats Jason and Nicole Evans Groth who started their Raleigh-based bakery and coffee market in 2016, the key to success is only partially about baking tasty treats.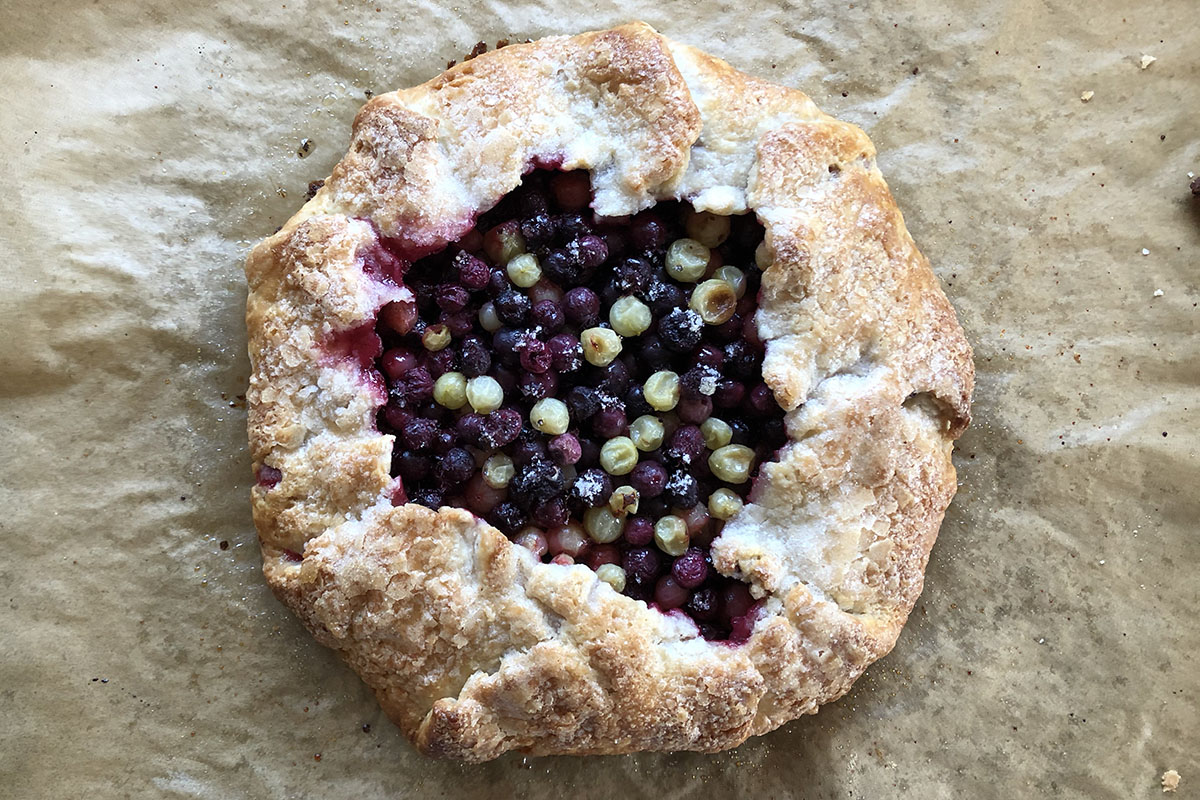 Summertime is the time for fruit pies. Kayte shares a simple method for getting summer fruit baked into a pie shell.
Last year, the COVID-19 pandemic forced many small towns to cancel large festivals that they depend on for tourism. Now some of them are starting to return.
At the height of the COVID-19 pandemic, animal disease labs across the country stepped up to expand testing capacity, and they could play a role in preventing the next pandemic.