A galette is a rustic, free-form pie, where you skip the pie pan and simply fold your pie pastry around the fruit filling, leaving an open middle. I appreciate their simplicity and the way they maximize crunchy pie crust edges and avoid the dreaded soggy bottoms of juicy fruit pies. Check out the photos and recipe below, and feel free to reach out if if you have questions, eartheats@gmail.com.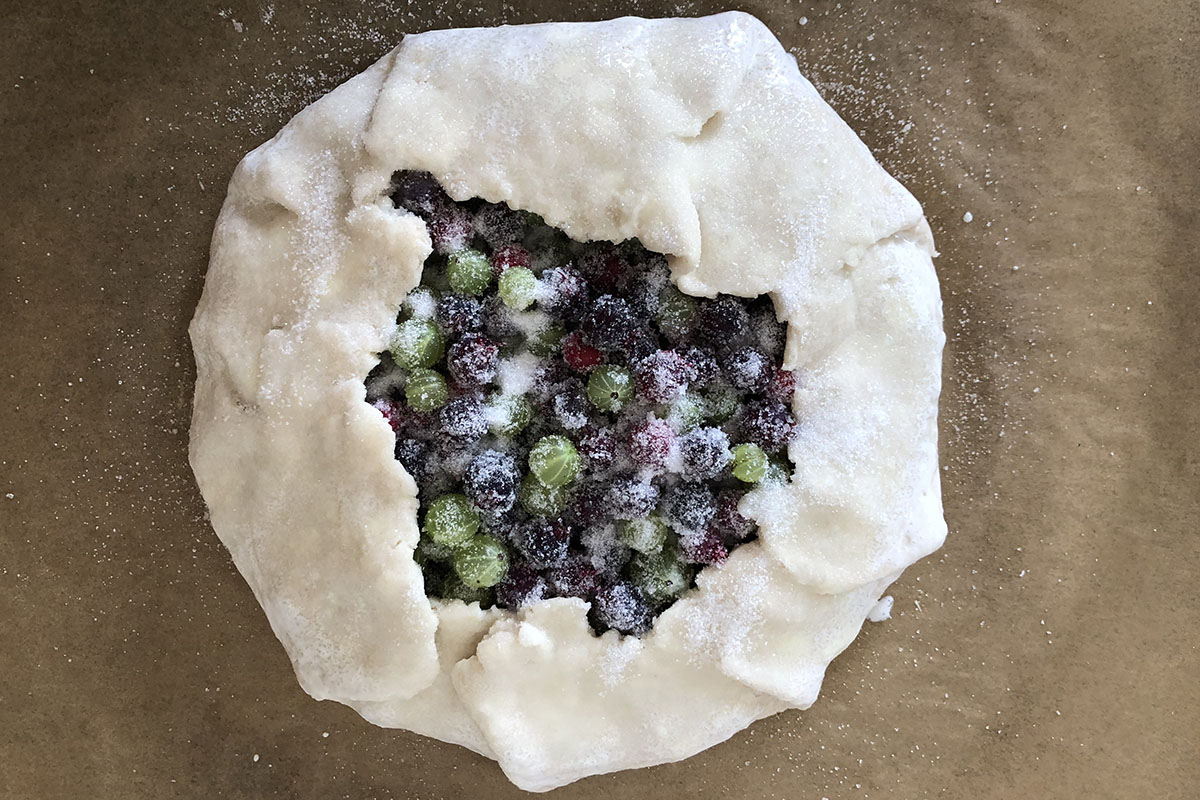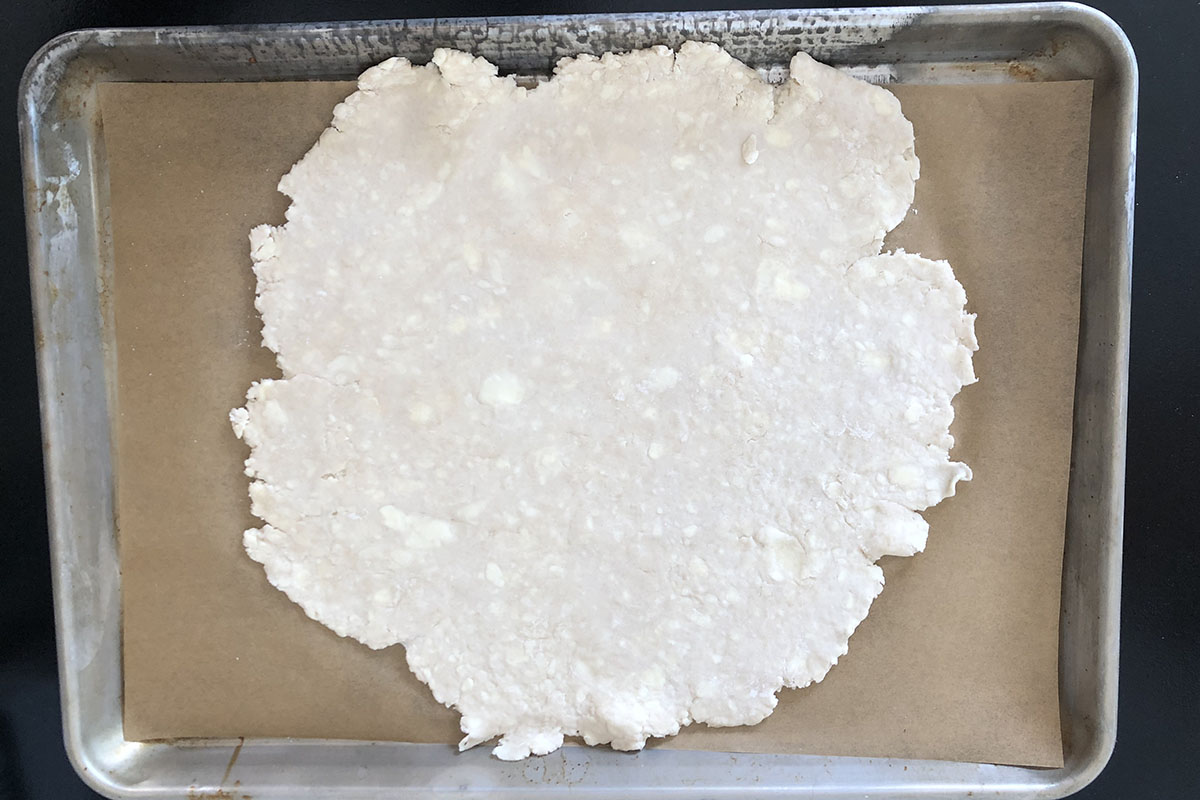 hHear Kayte walk through the steps on this episode of Earth Eats.
Summer Berry Galette
4-5 cups of berries, such as blueberries, blackberries, service berries or gooseberries. You can also use other sliced fruit such as rhubarb, peaches, cherries, apples or pears.
1 cup sugar
1 tablespoon corn starch (optional)
Pie pastry (if you make a enough for a double-crust pie, you can make two galettes)
1 tablespoon milk or cream
1 tablespoon sugar
Make the pie dough. flatten it into a disk, wrap it in plastic and stick it in the fridge to chill for several hours (minimum 45 min).
Mix the berries with sugar, and corn starch. You can mash them up, slice them or keep them whole. 
Preheat the oven to 450F.
Roll the chilled dough out into a rough circle. Transfer it to a baking sheet.
Pile the berries and sugar mixture in the middle, and fold the edges of the pastry over the circle of fruit, crimping it together,  leaving at least half of it exposed. 
Brush the pastry with milk or cream. Sprinkle sugar over the crust.
Bake in a pre-heated 450F oven for 15 minutes. Reduce the heat to 375F and bake another 15 or 20 minutes or until the crust is a deep golden brown.
Allow to cool for 15 minutes or so before serving with a scoop of vanilla ice cream or whipped cream.