"I found that smaller loaves are better, so these are little guys.They look like little animals when they get done."
This week on our show,  we visit a backyard brick oven and talk with Keith Romaine and Amy Roche about their neighborhood pop up bakery.
And we have two more stories about sourdough, a Spring recipe featuring radishes, plus Harvest Public Media reveals a mystery about grasshoppers.
A Neighborhood Pop-up Bakery
When Keith Romaine dreamed of building a brick oven in his backyard almost 7 years ago, he was picturing neighborhood gatherings and festive evenings featuring hot pizzas, steamy loaves of fresh baked bread and bottles of wine and cold sparkling water passed across tables. In other words, he wasn't picturing life in a global pandemic. 
But now that his wood-fired brick oven is finished and his backyard has been transformed into a lovely garden piazza, he's finally ready to start baking bread, and sharing it with his community. 
He and a friend have recently started a pop-up bake sale on Friday evenings in Bloomington, Indiana. I paid a visit to Keith's place, which is just a few blocks away from my house. Here are a few photos from my visit: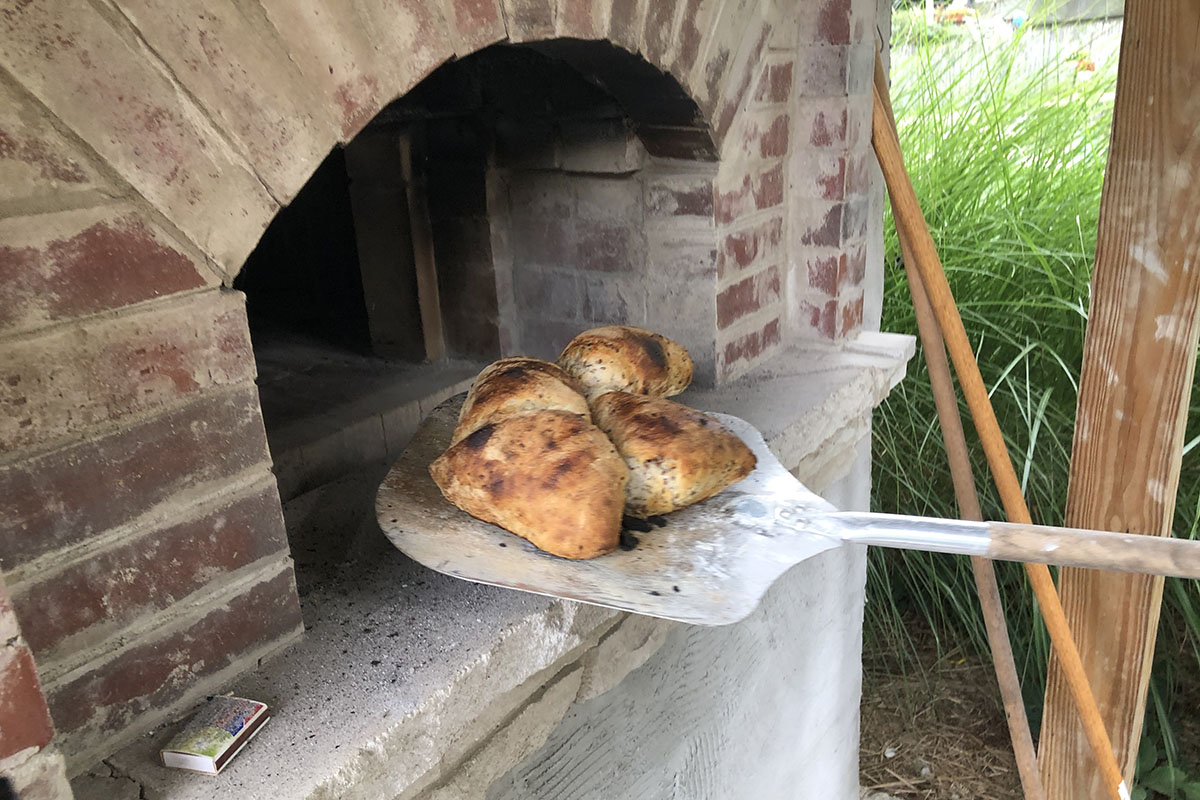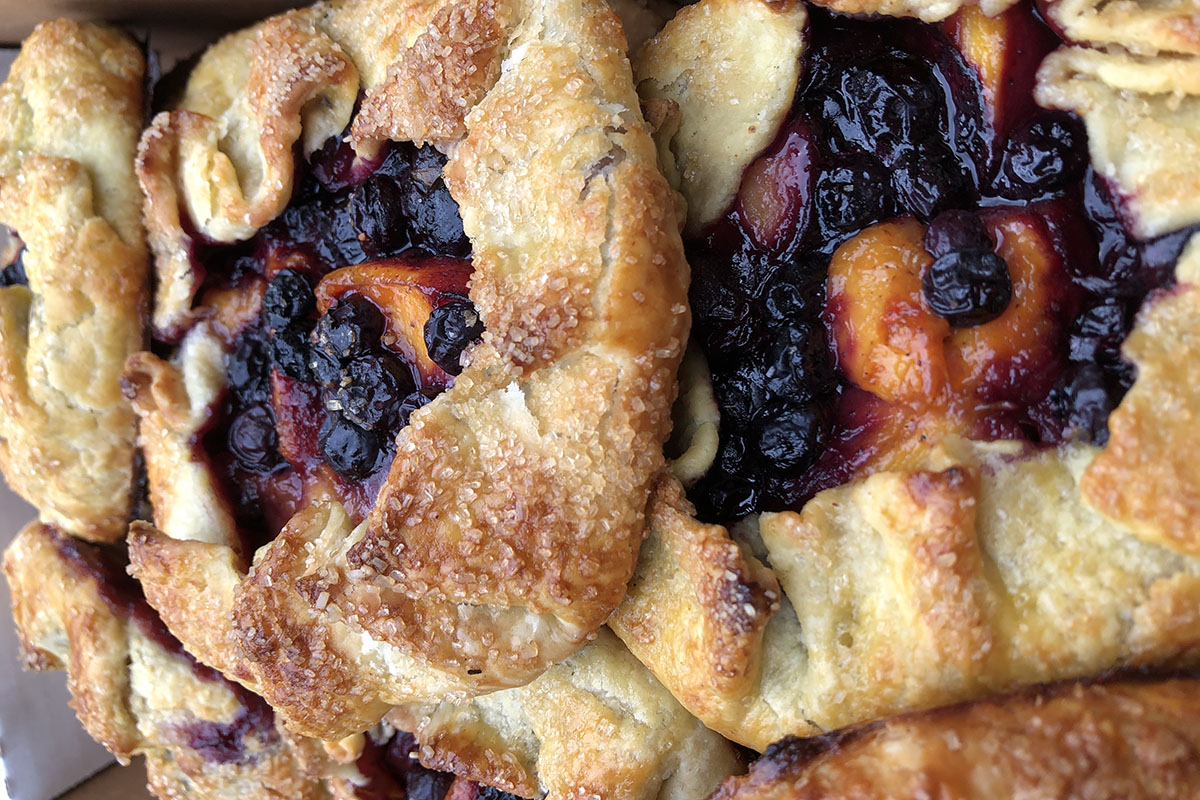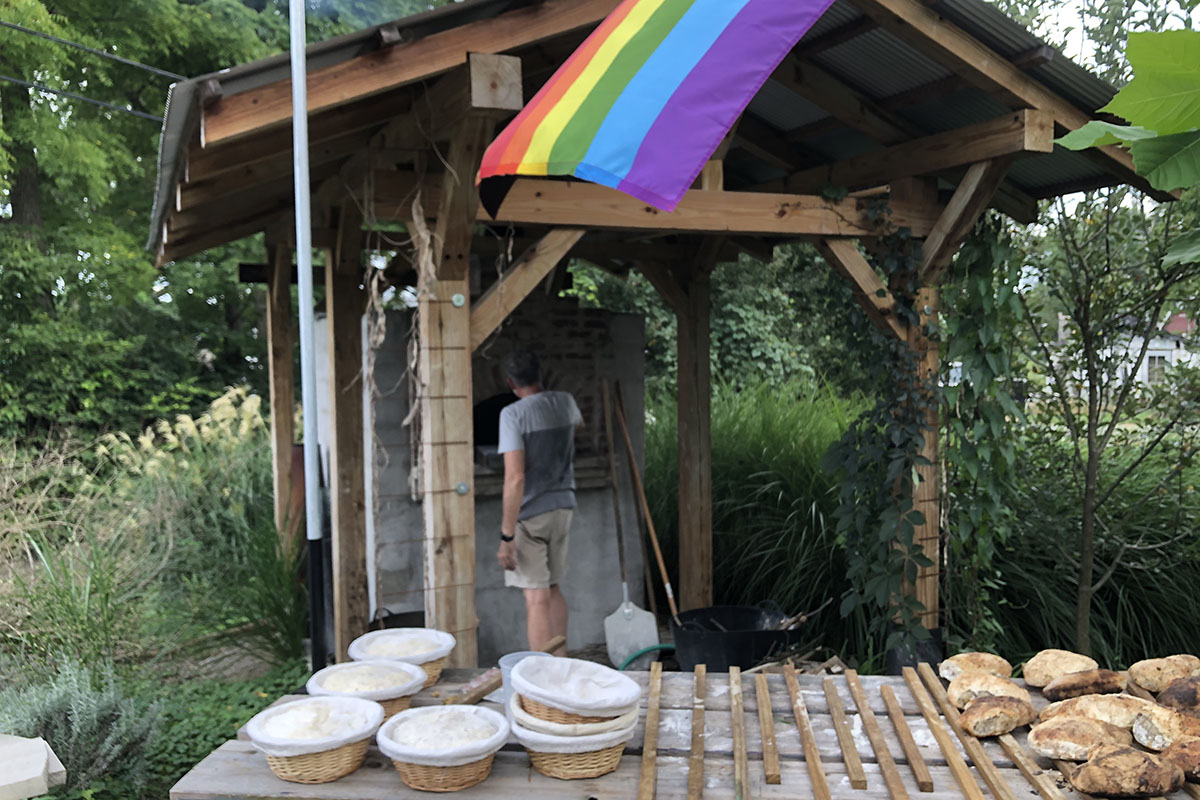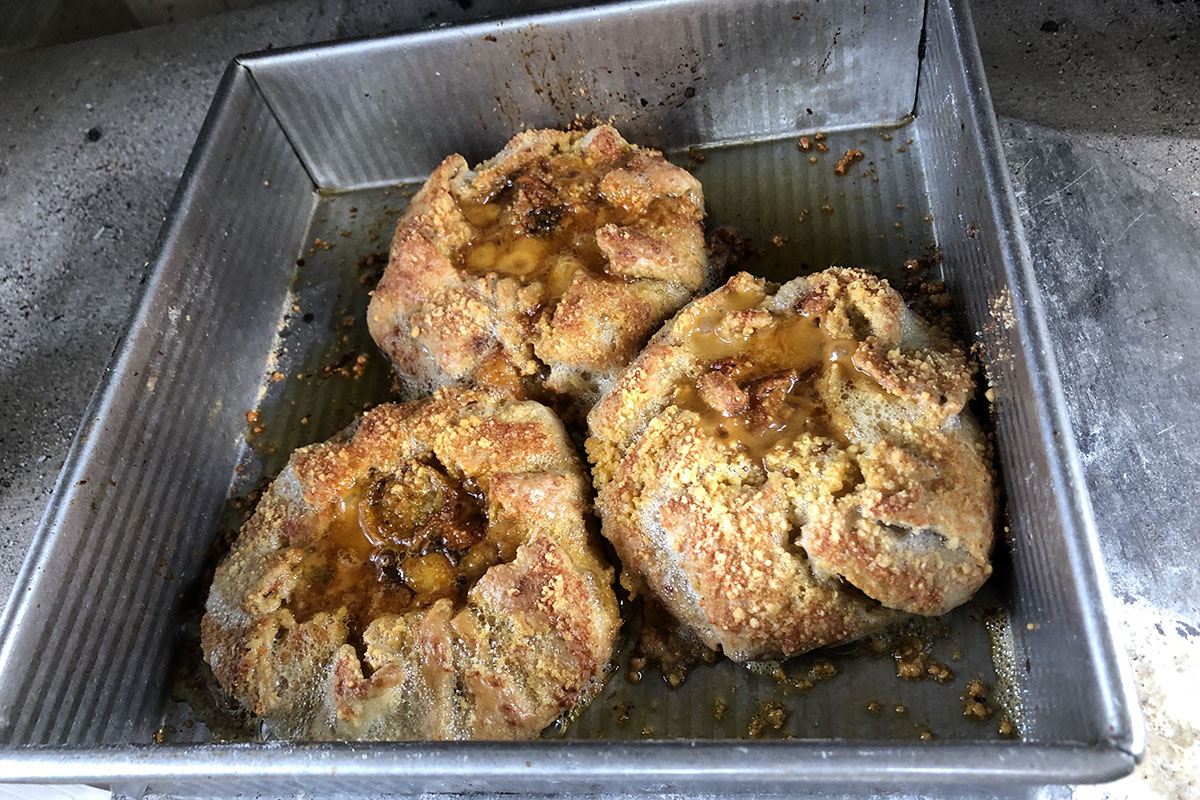 Update: This story first aired in September of 2020. Here is an update from Amy: 
At Stonewall Bakery, we continually look at our ecological impact and what we might shift to be more supportive than detrimental. For example, Amy is increasing her use of local sweeteners such as honey and maple syrup over organic cane sugar which is grown and shipped from elsewhere. And she is always adding to her garden, developing her selection of "yardlings," as she likes to call them: home-grown ingredients to fill her sweet and savory galettes. Asparagus, arugula, scallions, rhubarb, and ramps are her garden's latest edible treasures.

For Keith, his wood-fired oven is a beautifully romantic dream come true, but regularly burning local hardwood is not as dreamy, producing unfiltered smoke and using a limited resource. At this point, Keith is looking at the firings as more of a special occasion thing. What shall he use instead for his day-to-day? He is shopping for a particular electric Belgian bread oven, as he believes the future of ecologically fortuitous electricity looks more promising than burning wood. The wood-fired oven isn't going anywhere, but is just being but on a back burner, if you will, haha, for now.

We have plans to expand Stonewall Bakery this year in number bake sale days per week and in offerings (gluten-free galettes! crispy crackers! to name two) and in the bakery stand physical facilities. For more information, conact Amy at Yardling Galettes.
Stories On This Episode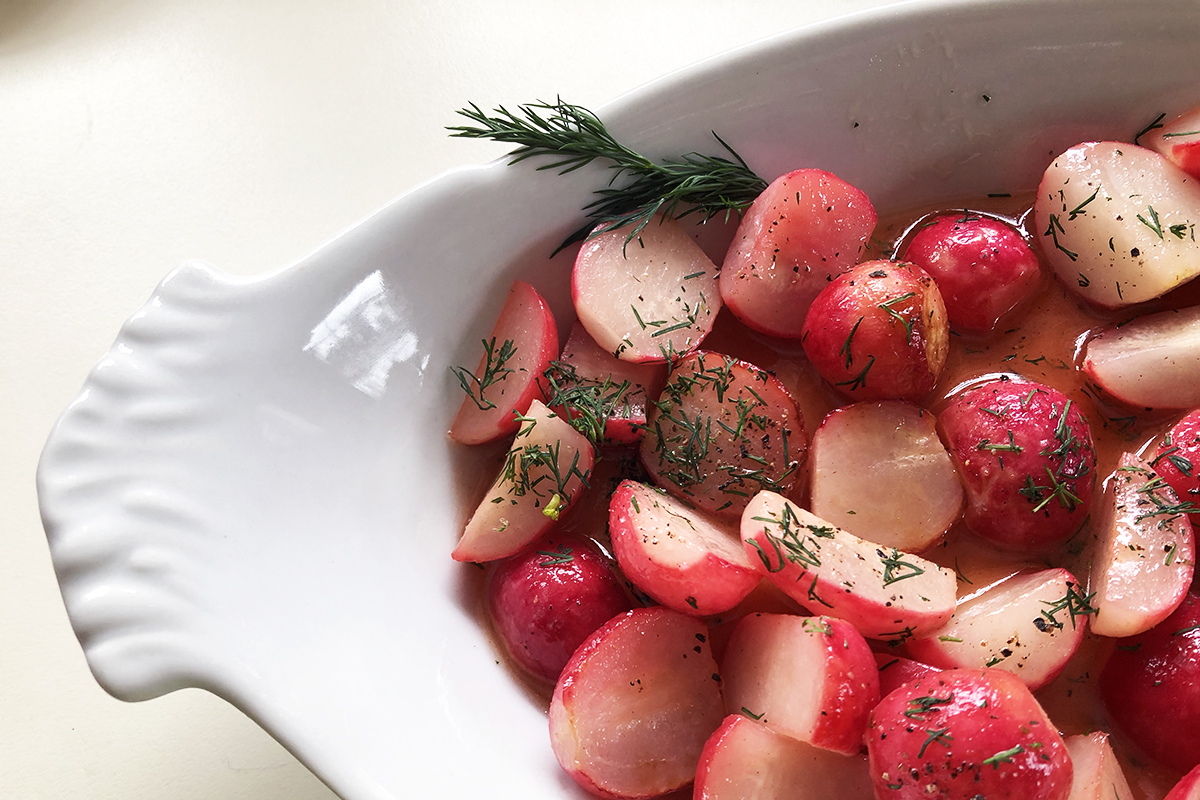 When the Spring garden (or farm stand) brings an abundance of radishes, here is a simple side dish to put them to good use.
When commercial yeast is hard to come by, make your own! Sourdough captures the wild yeast that's all around us.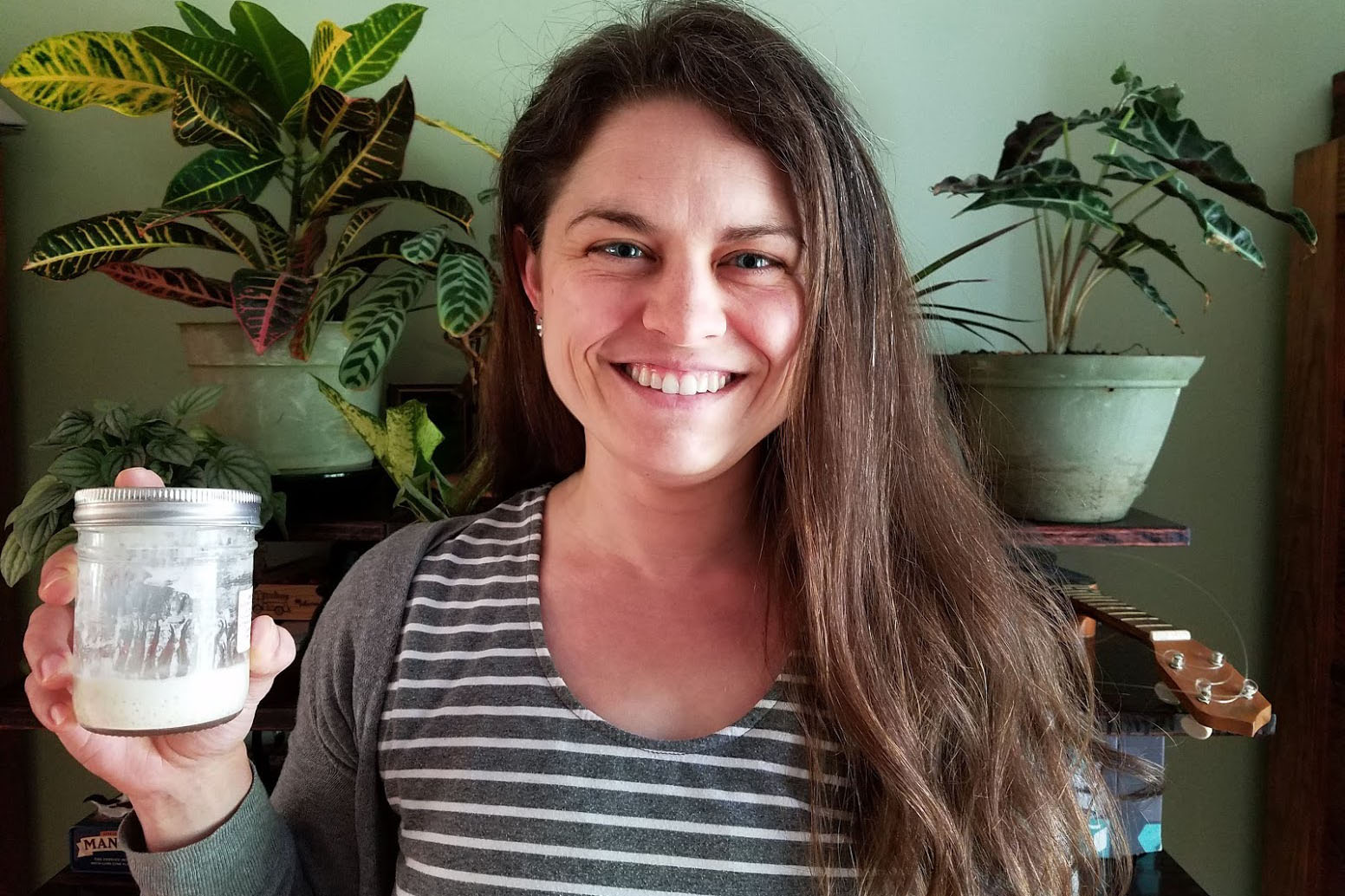 Scientists are getting ordinary people to help them understand, for the first time, what's up with the microbes that give each sourdough starter its special funk.
The Konza prairie has seen a dramatic drop in grasshoppers over the last quarter century … even where the grasses they feed on thrive. So, what's the problem?