This week on our show we hear about a basic cookbook from a by-gone era.
We have an audio postcard from an ex-pat in Japan at a Thanksgiving-like feast.
And Chef Freddie Bitsoie from the Mitsitam Cafe in the National Museum of the American Indian in Washington, DC shares recipes and talks about Native Cuisines.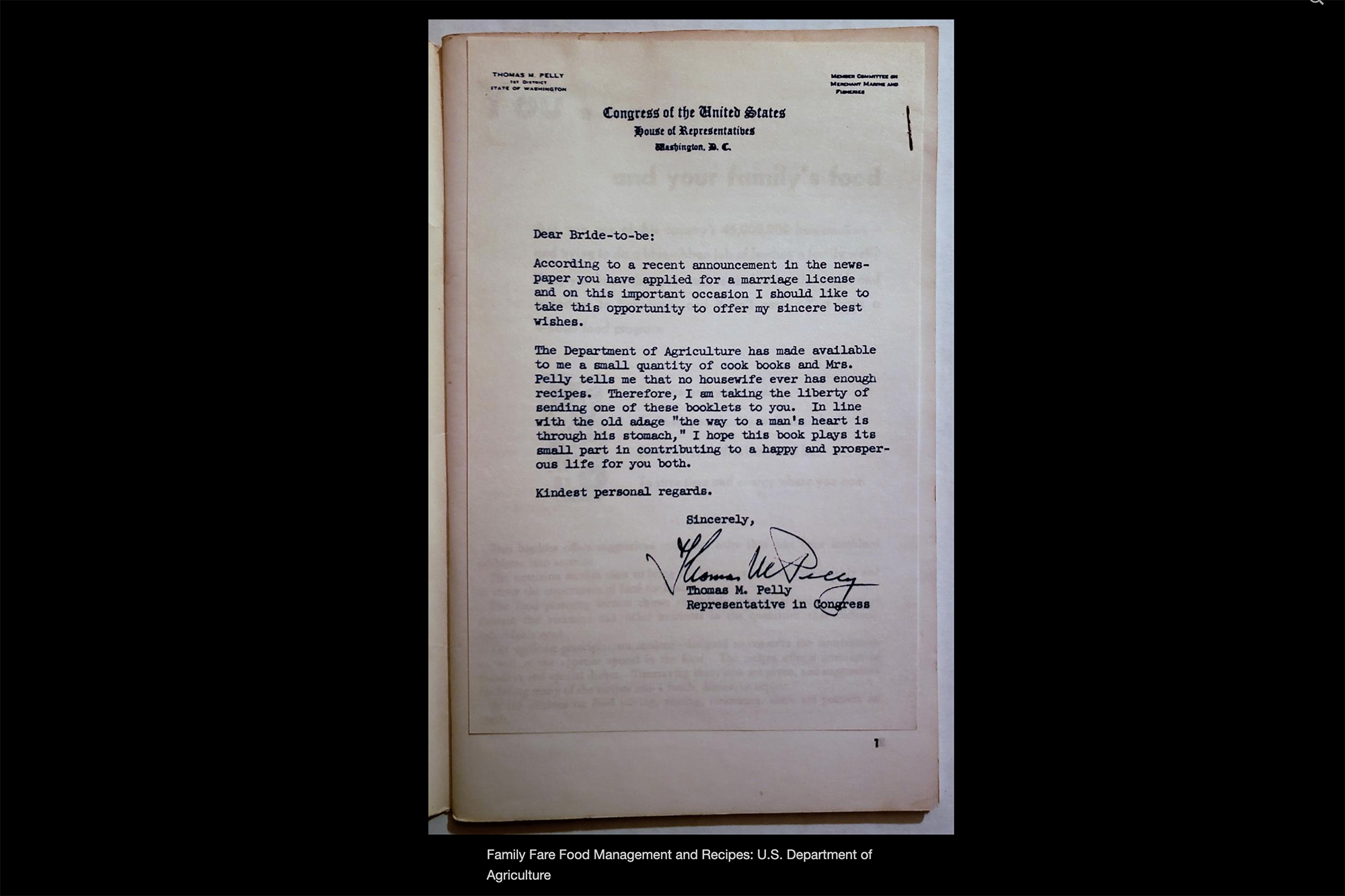 How did you learn to cook? Did you learn to cook? Not all of us know how to cook, some of us can boil spaghetti, fry an egg, warm up food in the microwave, and that's about the extent of it. Some of us were taught by parents or grandparents, home economic classes, YouTube, cooking shows, and some of us even have formal training. 
This week we talk with Michelle Porter, Bono County Trustee in Lawrence County in Southern Indiana. When Michelle got married in 1971, then congressman Lee Hamilton sent her a cookbook. Thought she'd grown up on a farm, and her mom cooked for her family every day, Michelle didn't learn to cook from her mom. The kids did the dishes, but not the cooking. So this cookbook, Family Fare: A Guide to Good Nutrition, produced by the USDA and distributed by members of congress, came in very handy for Michelle in those early days.  Tune in for our conversation, including instructions for dump cake and homemade gravy.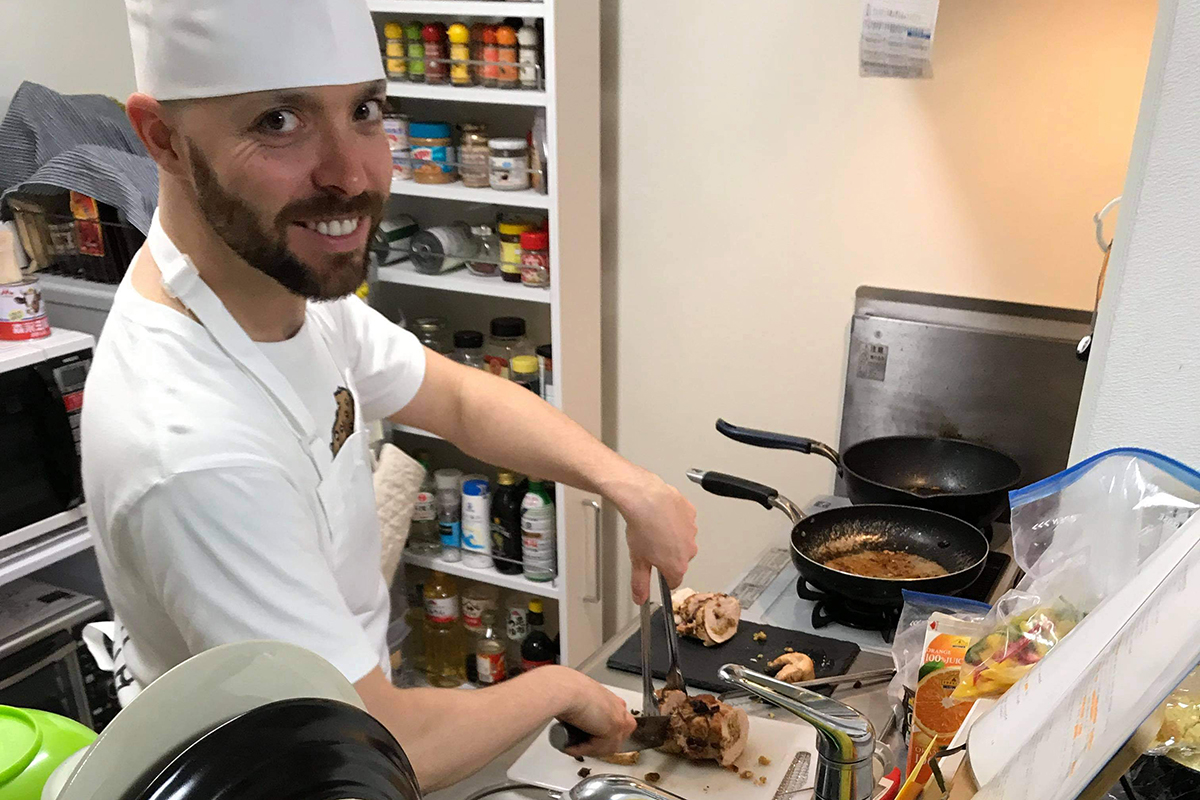 Later in the show we join David Gann in the home of his friend Rocky Burton in Saitama Japan. Rocky hosts an annual feast for his ex-pat friends craving Thanksgiving traditions--though Rocky's ambitious menu is anything but traditional.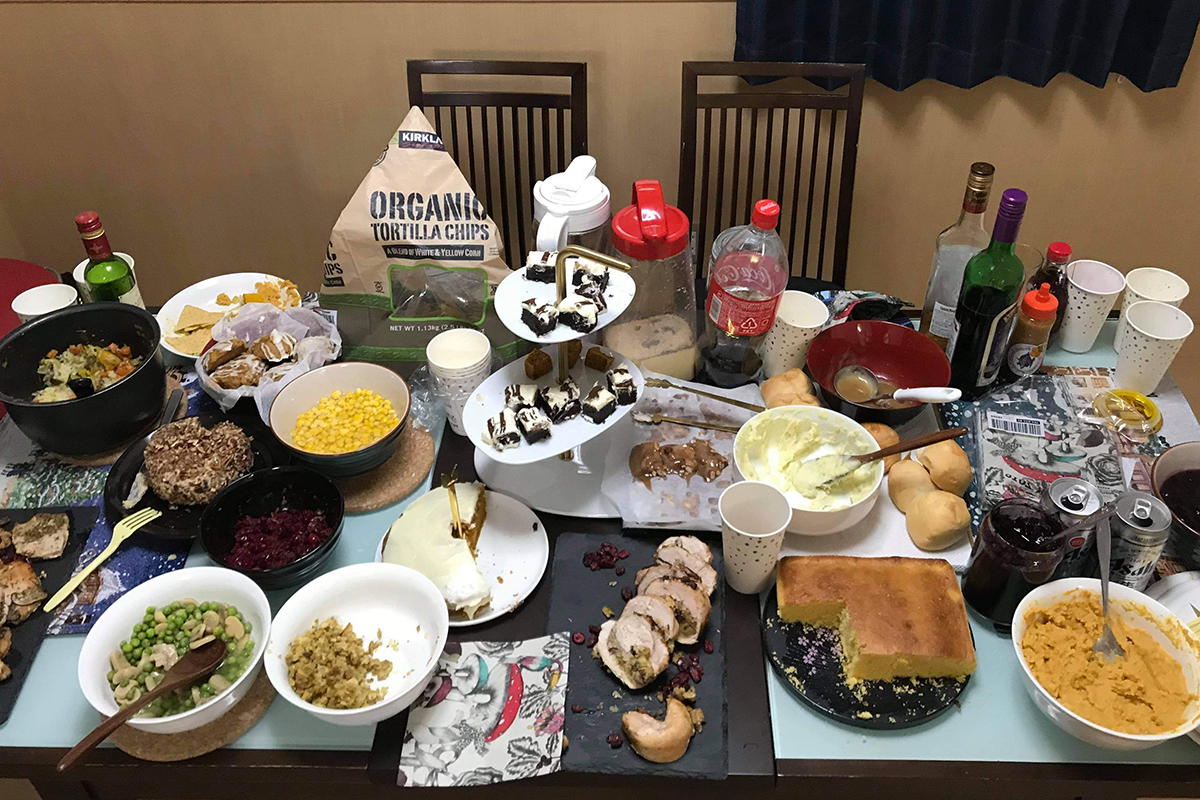 Stories On This Episode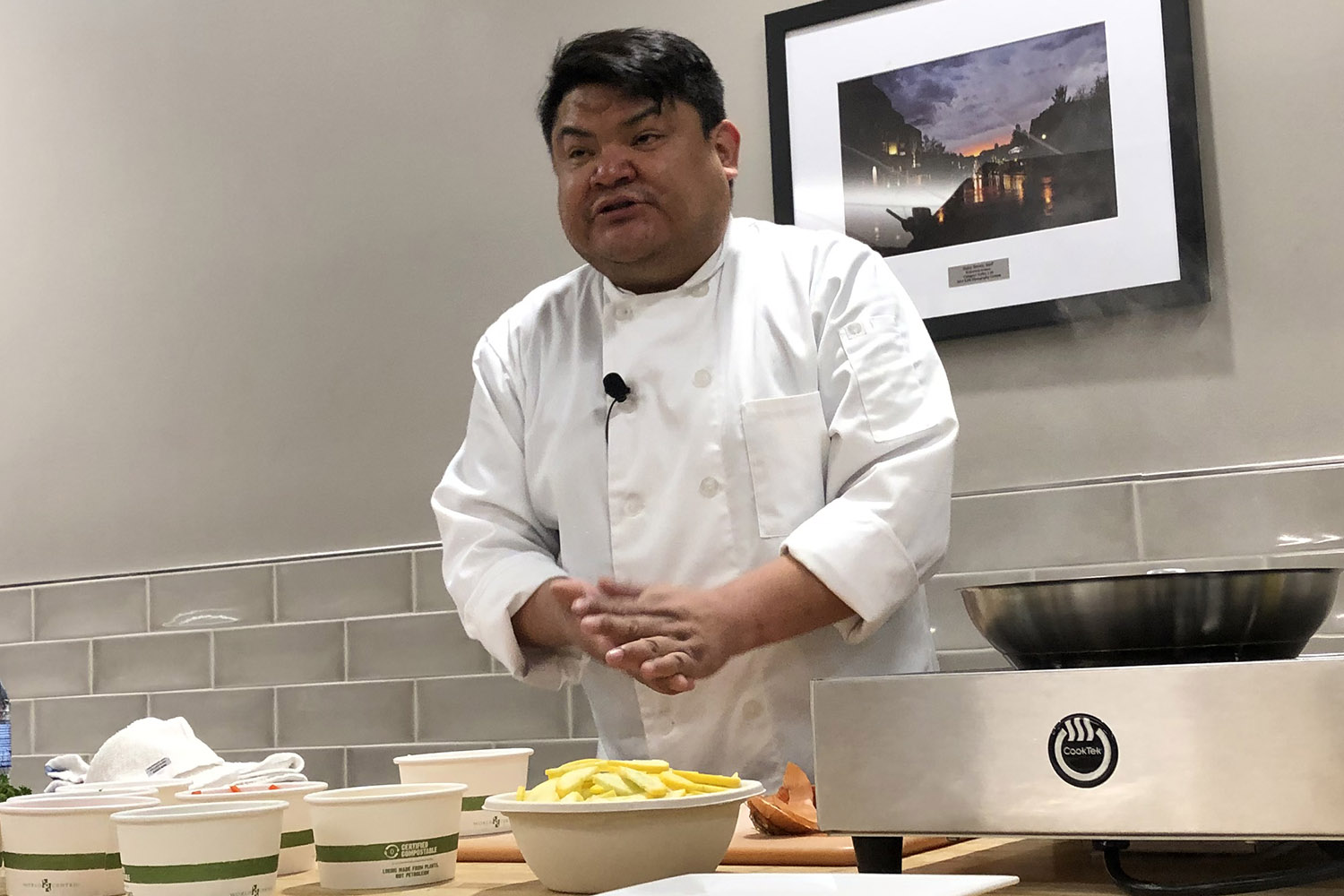 As the chef for the cafe at the National Museum of the American Indian in Washington, DC, Freddie Bitsoie expands understanding of Native Foodways.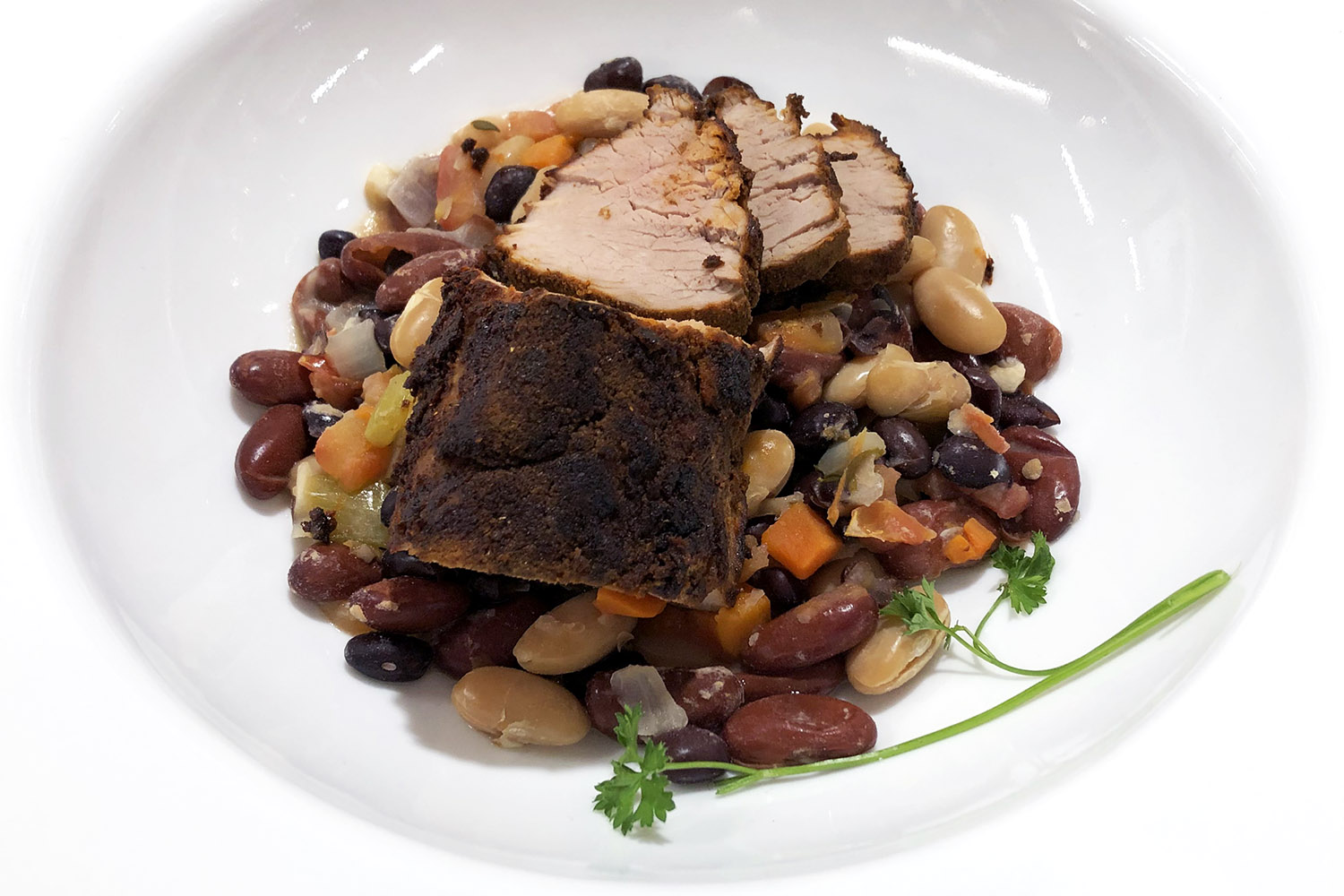 Chef Freddie Bitsoie of Mitsitam Cafe shares a recipe of stewed beans and roasted pork.
Men have long dominated the farming world. So, not surprisingly, farm equipment – things like tractors, tillers, or hand tools – are designed to be used by male farmers. Female-friendly tools are hard to come by and with more women farming every year, that presents a safety issue.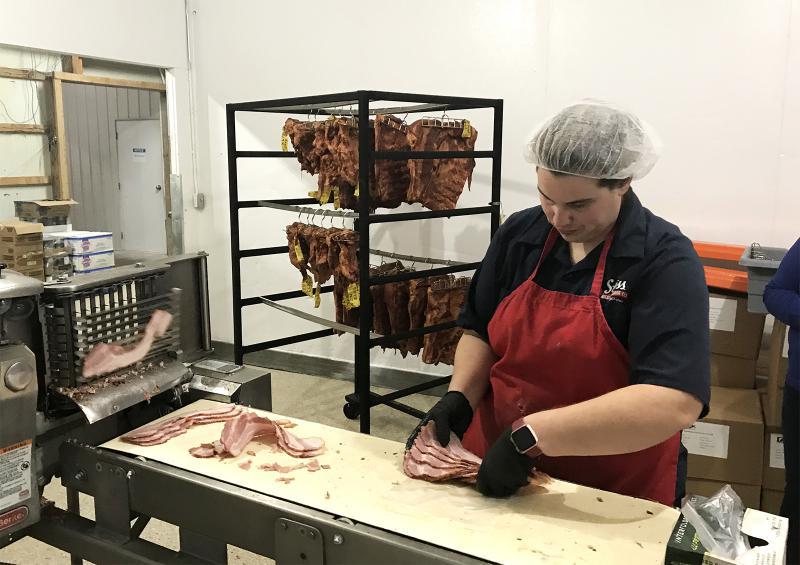 The coronavirus pandemic has wreaked havoc on the meat industry, with some slaughterhouses and processing plants temporarily closing down earlier this year. Some midwestern states are using Federal COVID stimulus money to help small meat processors increase capacity.