"When I first started in herbalism, every single teacher that I knew, every person I knew that was at the top of herbalism--and farming, was white"
This week on our show we visit with Shanna Hughey, also known as Medicine Mija of Wild Mint Apothecary. She talks about growing food and medicinal herbs and how her herbal practice connects her with her ancestors and with People of Color around the globe.
And we talk with the owners and bakers of Two Sticks Bakery, and share a few recipes suitable for Valentine's day treats.
---
Wild Mint Apothecary
In August of 2020, I had the chance to tour the garden of Shanna Hughey on Bloomington's Westside. The air was thick and warm, and the garden was winding down from a bountiful season. Many of the perennial and wild medicinal herbs lining the growing space were still in full force, and the chickens were subdued in the afternoon heat. After touring the garden, I sat down with Shanna in her shady front yard to talk about her work. 
Shanna is known on Instagram as Medicine Mija. She shares beautiful images of plants, both wild and cultivated, and herbal tinctures, teas, salves and tonics which she hand crafts for Wild Mint Apothecary. She also shares information and instruction. She works from her home, these days, with her baby Luna by her side. I asked Shanna to tell me about her journey as an Herbalist.  
We talked about what it means for her to grow herbs and food and how her folk-herbalism practice connects her with the land-stewardship traditions of her ancestors. 
Two Sticks Bakery
If you are lucky enough to have a locally owned and operated bakery in your neighborhood, then you know how happy the residents were in Bryan Park and Elm Heights near downtown Bloomington, when Two Sticks Bakery opened on South Washington.Two Sticks opened their doors in 2018, in the ground floor retail space of a new infill apartment building with an old-town feel.
 The shop features coffee, espresso and a huge spread of hand-crafted baked goods.They offer special order cakes, pies and Danish braids, but be sure to plan ahead. 
They're open Tuesday-Saturday from 7:30am-2pm.
Two sticks has been buzzing non-stop since opening day. I sat down with the owners, Kassie Jensen and Amanda Armstrong in Early 2020 to learn more about their approach to baking, and to running a small business.
After the pandemic hit, I spoke with Amanda about what it was like in those first weeks when they switched to online ordering. 
In September, the bakery switched back to in-store purchasing, take-out only with very strict policies: only two people are allowed in the store at a time, masks are required at all times (no sips or nibbles inside), and no cash purchases. 
They also have a relatively new item available, take-and-bake cinnamon rolls! You can follow them on Instagram to keep up-to-date on the bakery case. 
***
For a light and flaky edible Valentine, check out the most recent Earth Eats recipe video featuring red raspberry jam nestled in a pie pastry heart. 
***
Music On This Episode
The Earth Eats theme music is composed by Erin Tobey and performed by Erin and Matt Tobey.
Aditional Music on the show from the artists at Universal Production Music
Stories On This Episode
Amanda Armstrong of was reluctant to create an online store for the bakery she co-owns with Kassie Jensen. Little did she know how successful it would be.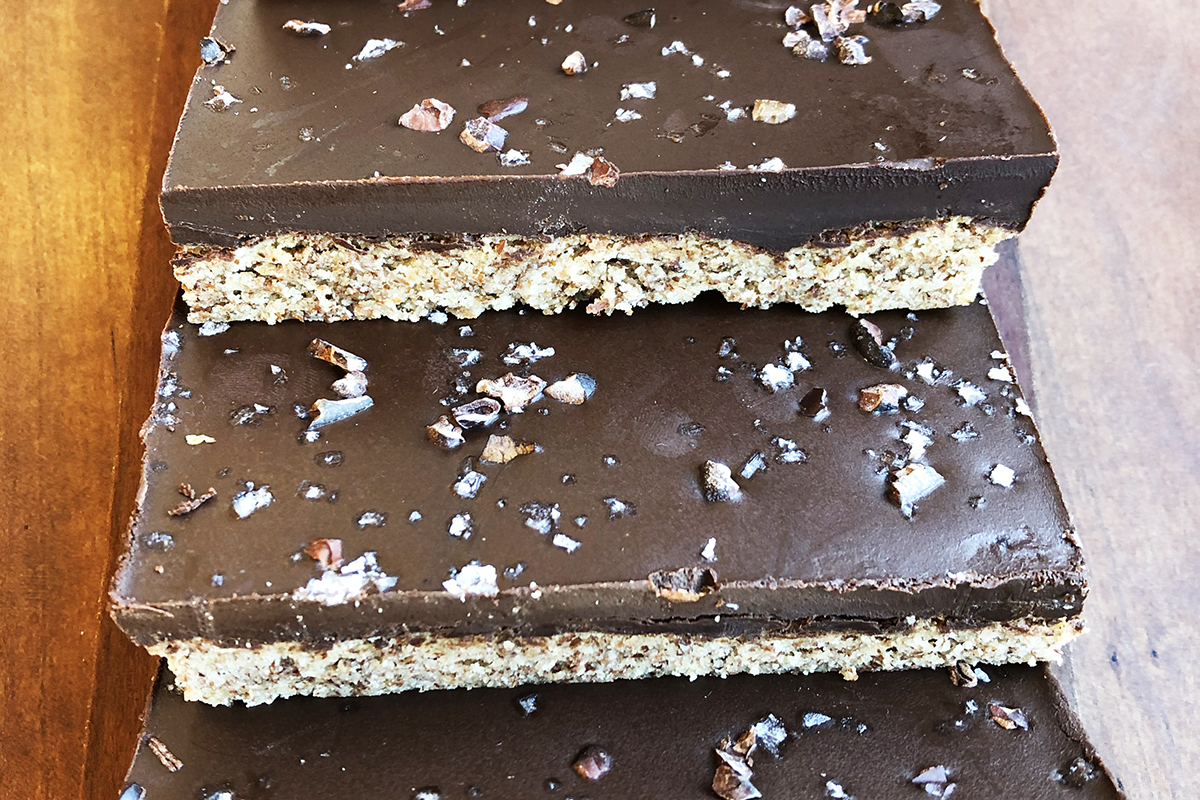 These bars are vegan AND gluten-free, but they aren't short on decadence.
These are NOT The Honey Caramel Pecan Bars from Two Sticks Bakery, but they might satisfy your craving, if you can't get to the bakery.
After COVID-19 ravaged hundreds of meatpacking plants across the country, several states prioritized vaccines for food processing workers. But many workers could end up waiting months to get the shot.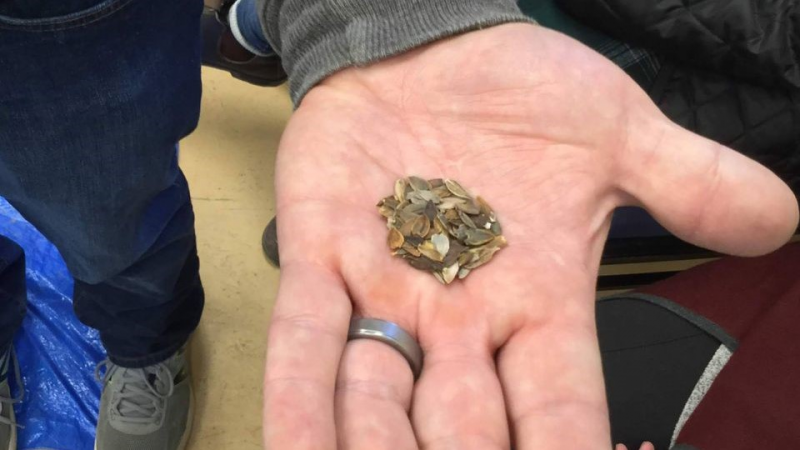 COVID gardens have popped up all over the country and that's led to a huge spike in demand for seeds.
A desperation dessert is one you can throw together at the drop of a hat with ingredients you probably already have on hand. This cake fits the bill.