This week on our show, we learn about spicebush tea and acorn pancakes from outdoor educator Shane Gibson.
Chef Arlyn Llewellen shares some garlic lover's soup recipes. 
Commercial netmaker Sara Skamser tells her story, and we take a bike ride with River Bailey for some Coffee Outside. 
Outdoor Edibles
Shane Gibson is the Director of  Environmental Education with Sycamore land Trust. A few years ago, I met with him and Shawn Fisher's 4th grade class at Unionville Elementary a public school just outside of Bloomington, in Southern Indiana. This school has developed a curriculum called EARTH. It stands for Environment, Art, Resources Technology and Health. The new approach makes for an easy partnership with Gibson, who focuses on the environment but also on health. His visits always include extra outdoor time for the kids, and often a discussion on the nutritional aspects of edible wild plants.
On this day, they take a walk, past the playground, down to their outdoor classroom. They're making spicebush tea together, and sampling some pancakes made with acorn flour. 
See below for recipes.
Coffee Outside
Ever heard of Coffeeneuring? What about "coffee outside?"
My guest this week, River Bailey, fills us in on the trend.
In fact, He takes us along for the ride.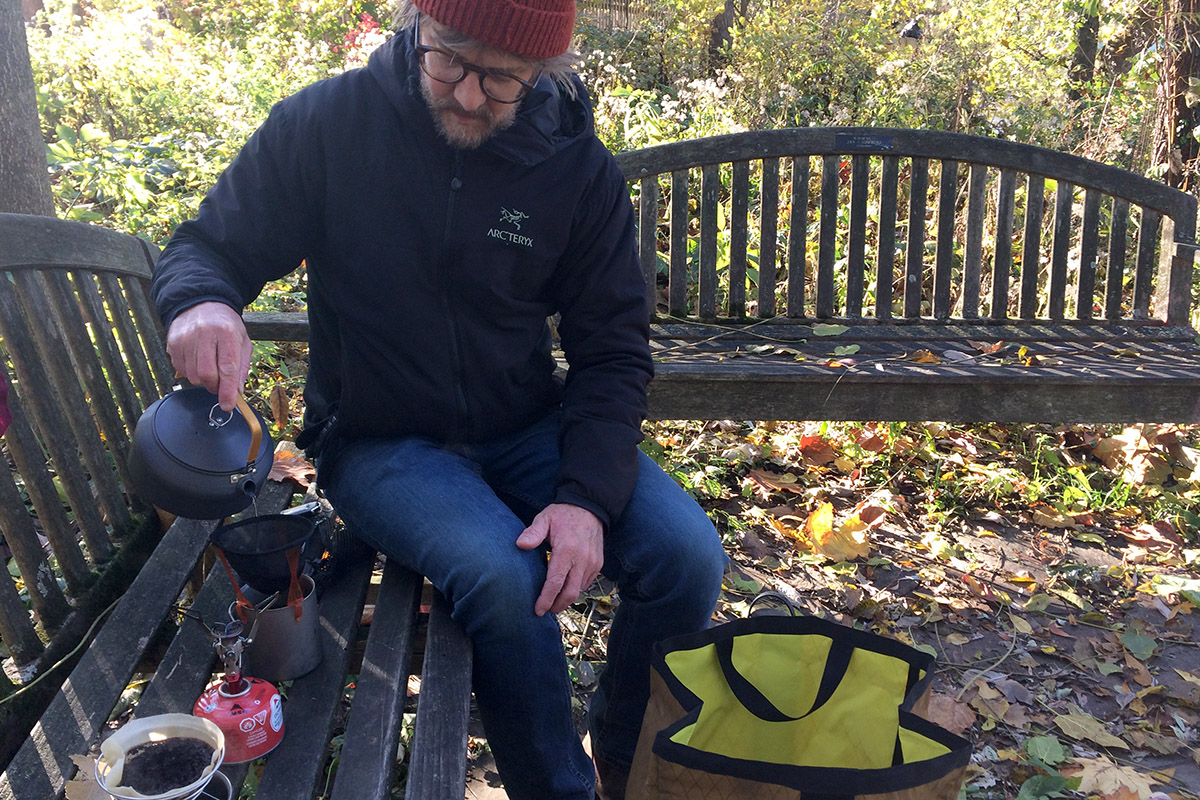 River's Checklist for Coffee Outside (with some links to River's picks):
Water
Kettle or pot
Fuel for stove
Coffee
Coffee making device and filter (if needed) pour-over or Aeropress
Lighter, fire starter or matches
Container or bag (to store used grounds/filter for the ride home)
A bag or pack (to carry all of the above)
Stories On This Episode
Pacific seafood depends on skilled workers, and not just the ones out on the boats. In workshops that dot the Oregon coast, industrial craftspeople make and modify the fishing gear behind our seafood meals.
To the human eye, each cow in a herd can look nearly identical. But new technology is being developed to identify cattle through facial recognition.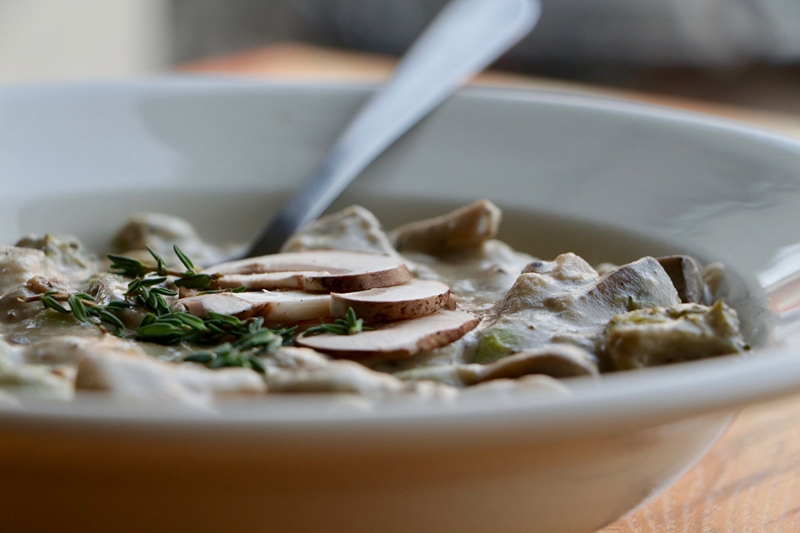 Chef Arlyn Llewellyn doesn't just subsitute ingredients to make a recipe vegan. She carefully builds flavor and richness to create this standout vegan garlic soup.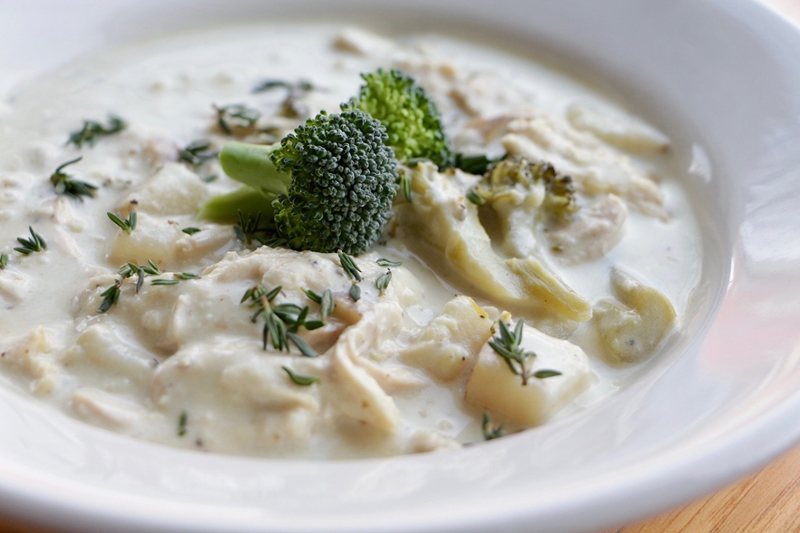 The chef at Function Brewing shares a comforting soup for garlic lovers only.
During the Civil War, spicebush tea often substituted for coffee when rations ran low. Pioneers also often made a spring tonic of spicebush tea.
For breakfast, enjoy a taste of fall with these acorn pancakes