"And I talk to them constantly about activism, food justice, systematic oppression, food equality, food access, food security, those are terms that they're becoming familiar with early, because this is the work that we do. "
This week on the show we visit The Next Generation Farmers Youth Program at Lawrence Community Gardens on the far eastside of Indianapolis, for a farm tour and an interview with CEO and Founder, Sharrona Moore.
This year, most summer camps and youth programs have been cancelled due to restrictions in place to slow the spread of the novel Coronavirus. This has left many families scrambling for child care, and many kids with too much time on their hands. Sharrona Moore decided to go ahead with the summer youth program.The program takes place entirely outdoors, so social distancing is a real option. 
But they had to make many changes this year for the day camp to be as safe as possible for participants.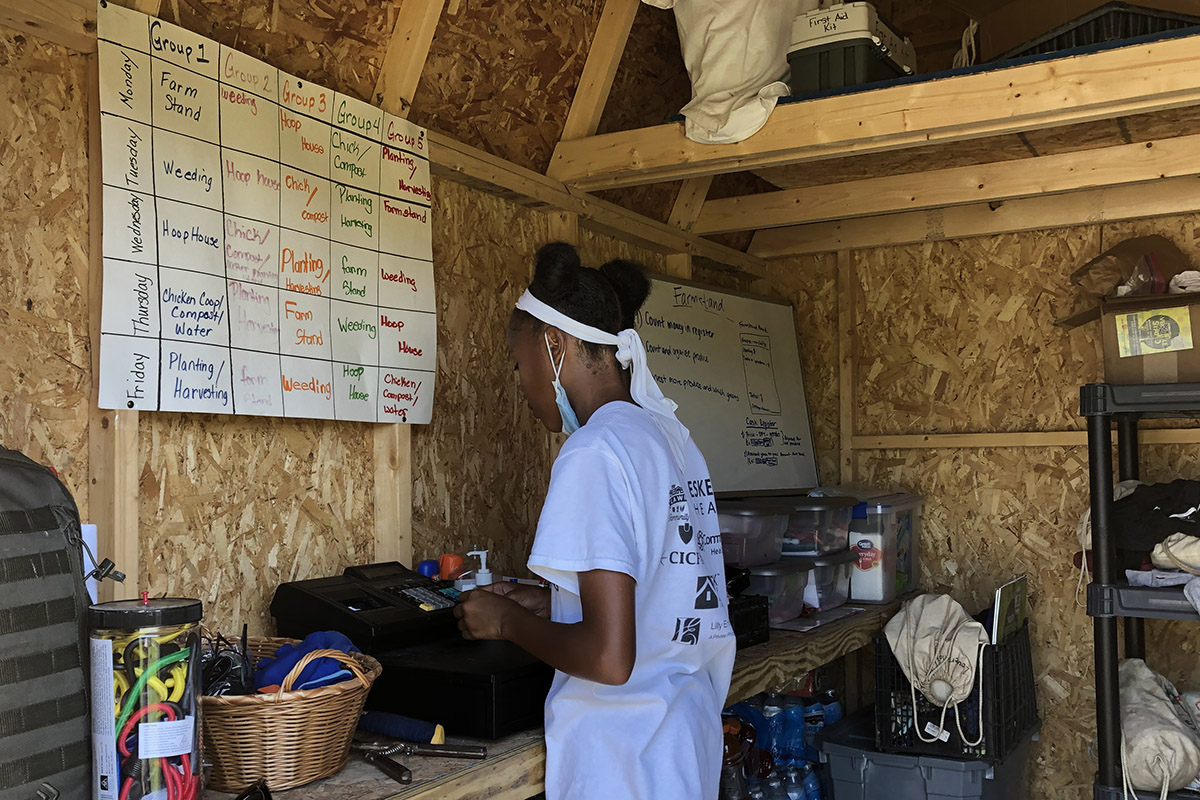 I've had Sharrona on the show before. She is also the founder of the Indiana Black Farmers Co-op. We've talked with her about food deserts and farmers markets and whiteness.
I dropped by the farm last week for a chance to see the youth program in action. Second and third year Senior Farmhands Jason Rosales Harms and Zion Moore gave me a tour of the farm before my interview with Sharrona Moore.
Music on this episode:
The Earth Eats theme music is composed by Erin Tobey and performed by Erin and Matt Tobey.
Additional music on this episode from Universal Production Music.
Stories On This Episode
Five United Nations released a report indicating that COVID-19 could increase the number of people suffering from hunger by as much as 19 percent as food supply disruption and economic hardship bear down on vulnerable populations.