This week on our show, it's all about grain. We revisit a conversation from the Spring, with Jill Brockman-Cummings, and Harold Wilken at Janie's Farm and Mill, about flour scarcity in the pandemic and the wisdom of short supply chains.
Kayte shares instructions for getting started with sourdough bread baking at home, and Harvest Public Media has stories about increased risks for migrant farm workers and what farmers are looking for in the upcoming presidential election. 
In a second listen to a story from producer Alex Chambers, we learn about Kamut, an ancient grain with an interesting backstory, enjoying renewed popularity.
Note: Alex Chambers has a new podcast, The Age of Humans. You can find it here.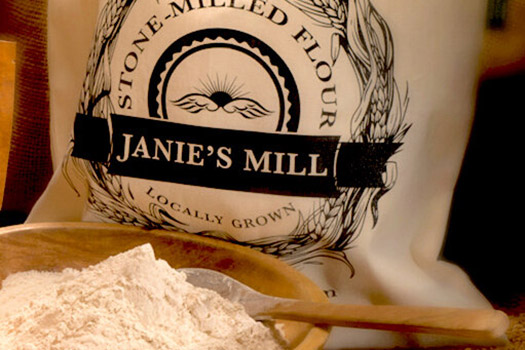 Janie's Farm and Mill
If you like to bake a home, whether it's cookies, banana bread, biscuits, or even just pancakes...how's your flour supply holding up? At the begining of the coronavirus pandemic hit, flour was difficult to come by in the grocery store.
I spoke with Jill Brockman-Cummings, and Harold Wilken of Janie's Farm and Janie's Mill in Ashkum Illinois. They're located about an hour and half due south of Chicago.
Harold is the farmer, founder and CEO, Jill is the Senior Mill Manager and Head Miller. At Janie's farm, they grow organic grains like wheat and rye. They also grow corn and soybeans, but they're grown for food-for people. Not for ethanol or livestock feed.
The mill is located just down the road from the farm. It's the newest part of the operation. They sell whole grains to other mills in the midwest, and for the past 3 years they mill their own flour as well.
I've been hearing about Janie's grains and flours from Eric Schedler of Muddy Fork Bakery. When Eric mentioned that Janie's online retail sales of flour increased 3000 percent at the start of the pandemic shut downs, I knew I wanted to talk to them. In our conversation Harold and Jill reflect on the benefits of a short supply chain and why more people might be baking bread at home during the coronavirus pandemic.
Sourdough Bread
Like flour, commercial baking yeast was scarce for a while. With sourdough, you don't need commercial yeast. It uses wild yeast, gathered from the flour the water and the environment. If you don't already have a starter, you can cultivate one of your own. It is simple, but it takes time. You mix flour and water, cover it and leave it out on your kitchen countertop for days and days, feeding it more water and flour until it comes alive. You'll know it's happening because it will get really bubbly. Here are instructions that I've used for building a starter from scratch.
In this episode, I walk through the steps I follow for making bread. But some instructions don't translate well to radio. To learn how to shape bread dough, I recommend watching some videos, just to see what you're going for. Here's some recommendations:
Quick shaping video from Bryan Ford
Bake with Jack Video, on shaping
Sourdough instructions from Bryan Ford
To learn this, you need to work with dough. A lot. When it comes to bread making, there is no substitute for experience. You just gotta get in there, and make some bread.
If you can't handle failure, this might not be the hobby for you. You will fail.
The good news is, the failures are usually edible. Butter on freshly baked bread is almost always tasty, and you'll learn from those less-than-perfect loaves.
Scroll down for my recipe and instructions. Happy bread baking!
Music on this episode:
The Earth Eats theme music is composed by Erin Tobey and performed by Erin and Matt Tobey.
Additional music on this episode from Universal Production Music.
Stories On This Episode
Did Kamut really come from King Tut's tomb? Find out the whole story in Alex Chambers's interview with the authors of Grain By Grain.
When commercial yeast is hard to come by, make your own! Sourdough captures the wild yeast that's all around us.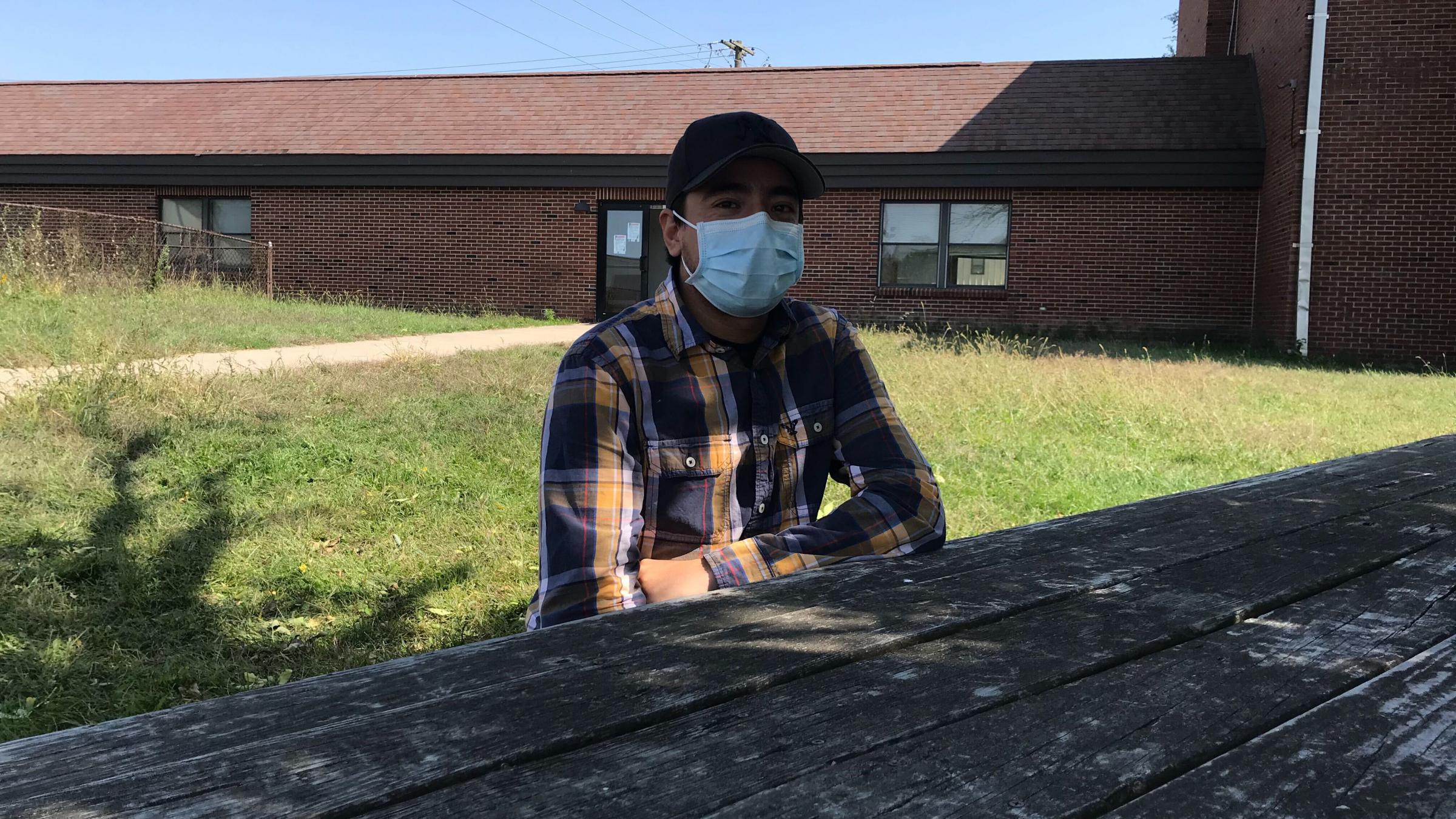 Millions of farmworkers throughout the U-S work every year to plant crops, harvest them, and do everything in between. Among them are migratory workers, who leave their homes for months at a time to take on what's often a risky job.
Agriculture policy is not getting much attention in the run up to the presidential election. But farmers are looking closely at what they might be able to expect from four more years of Donald Trump versus a Joe Biden administration.