After months of turbulence in the race for the District 6 seat on the Bloomington City Council, Sydney Zulich has won the Democratic nomination uncontested.
Zulich was the only person to file as a candidate in a vacancy caucus held by the Monroe County Democratic Party — and on Friday, five precinct chairs unanimously elected her the new nominee.
It took no more than 15 minutes after the caucus had started for the chairs to cast their ballots and the results to be announced.
At 20 years old, Zulich is the youngest person to be nominated for a city council seat this election cycle. She joins a list of mostly female Democratic nominees for the council.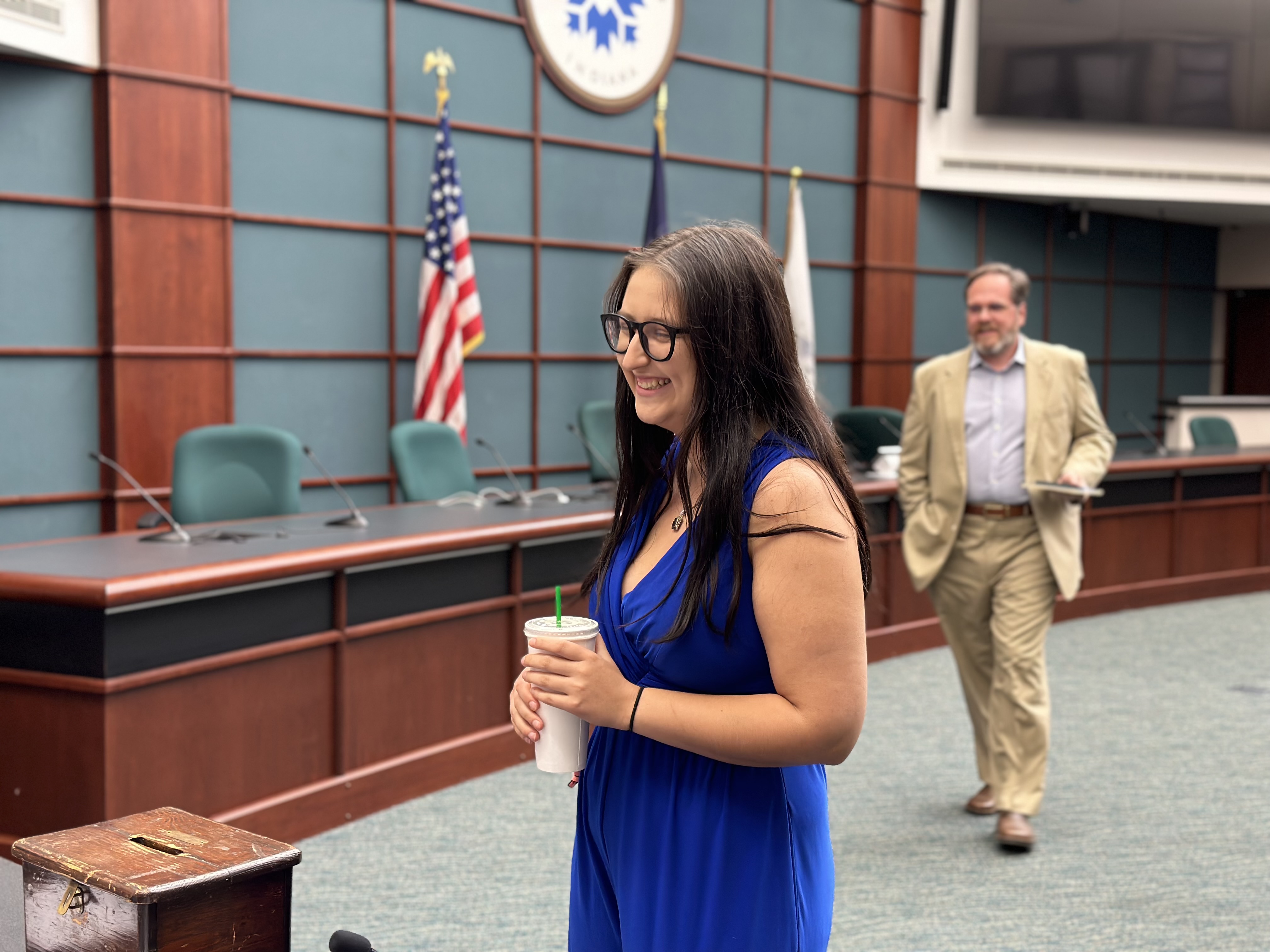 The seat she's running for represents an Indiana University student-heavy area that includes parts of downtown and areas around campus. Zulich herself completed her undergraduate degree at IU this year.
"I'm just really excited to be here, to be able to work with so many incredible people on city council and the mayor's office," Zulich said. "To the people of District 6, I promise I will knock on as many doors of yours as I can — students and non-students alike. I promise to listen to how you think your representative should serve you."
The District 6 seat was left vacant after David Wolfe Bender — who won the nomination uncontested in the May 2 Democratic primary — withdrew amid an investigation into whether he violated state election laws.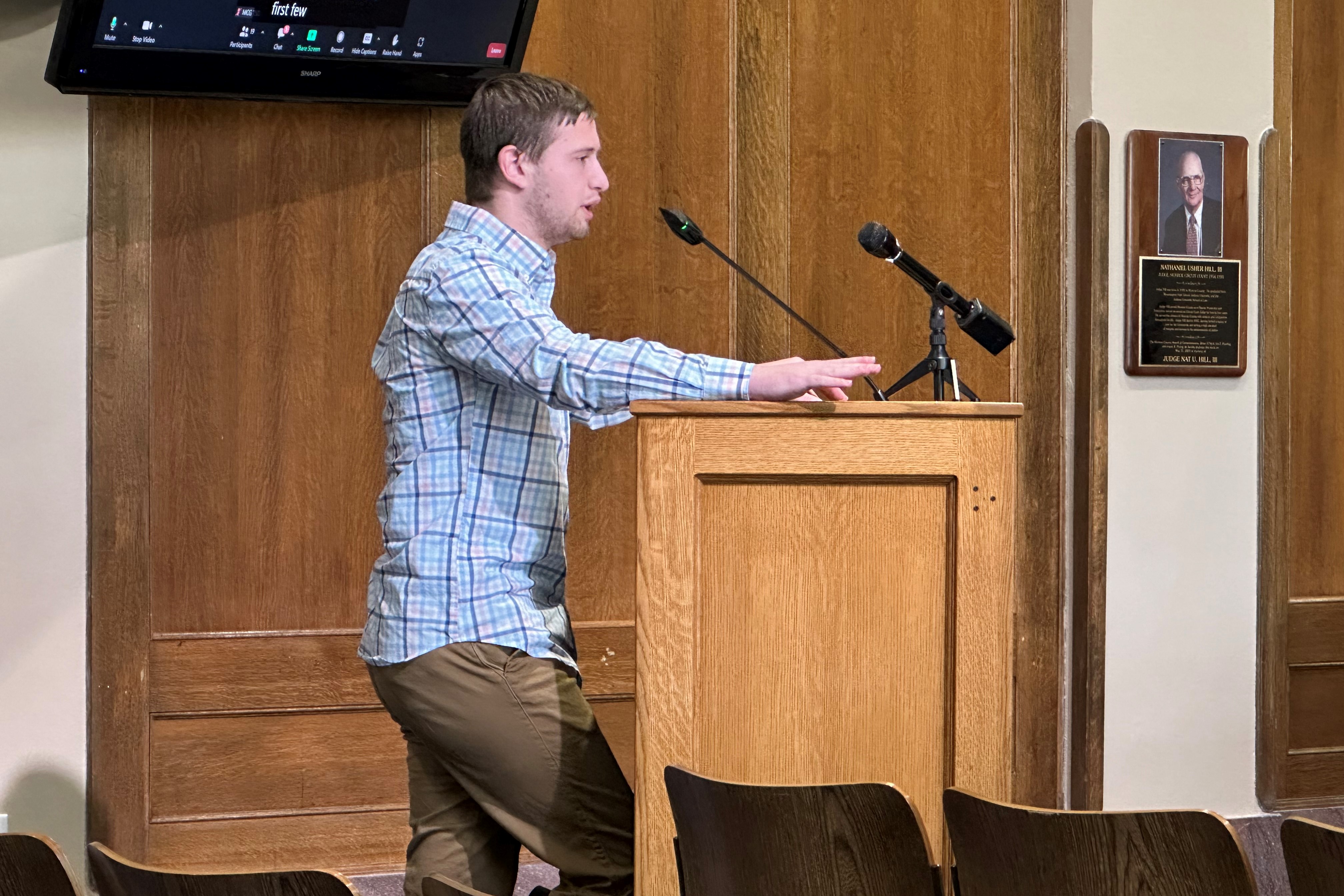 The Monroe County Election Board began investigating Bender in March after William Ellis, vice chair of the Monroe County Republican Party, submitted a complaint questioning Bender's residency. Bender is suspected of running for the District 6 seat despite not living in the district.
The election board did not conclusively determine whether Bender violated any section of Indiana code and instead forwarded its investigation to the Monroe County Prosecutor's Office. Bender could be charged with a level 6 felony, depending on the prosecutor's findings.
As the Bender investigation was playing out, Zulich had been collecting signatures to file as an independent candidate. She changed her party affiliation shortly after Bender withdrew.
Read more: Commissioners to vote on creation of CIB to oversee convention center
She officially filed her declaration of candidacy in mid-June. There was a brief window of time between then and June 27 for other potential candidates to file their paperwork; however, none did.
Zulich said she first became involved in local politics by supporting Isak Asare — now a Democratic nominee for city council — in a bid for Congress. She later worked on Monroe County Commissioner Penny Githens' campaign.
"After a year of working on other people's campaigns, I decided that it was my time to throw my own name in the ring," Zulich said in a speech. "I thought to myself, 'This is something that I can do. This is how I can affect change right now here in the city that I love.'"
Read more: Bloomington Transit announces same-day rides, plans for new on-demand service
After Zulich's speech, the floor was opened to members of the public with any questions for her. The only person to approach the podium was Stephen Volan, who currently represents what used to be the sixth district before the city's district lines were redrawn.
Volan asked just one question to Zulich: "What would you say your priorities are for legislation in the next year, should you become the District 6 representative — and in particular, can you talk about what type of priorities that students have that had been overlooked by the council in the past?"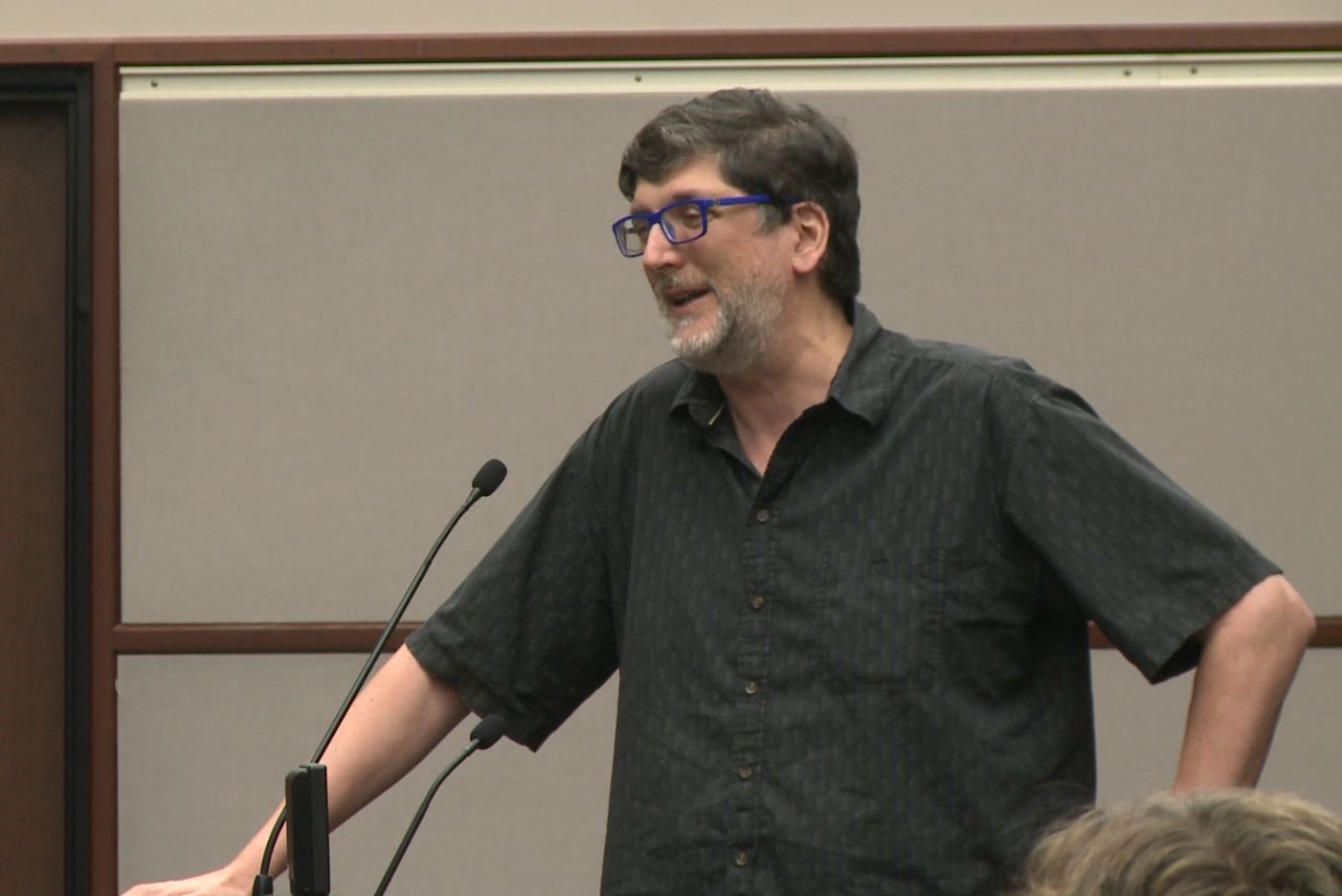 In response, Zulich said she wants to focus on making public transportation more efficient and safer.
Zulich said she also wants to get students more involved in politics and aware of the services available to them.
"It could be, really, asking for their opinions and even saying 'Hey, we see that you're not on very many commissions'; how do we get more people there?" Zulich said. "Or, how do we open up internships that really figures out how to partner IU with the city council in a really meaningful way."
Read more: Council considers new shuttle service for greater downtown area
Monroe County Democratic Party Chair David Henry told WFIU/WTIU News he is relieved to have the District 6 nomination filled.
"I think we finally closed the last page in the book of the 2023 primary here in Bloomington, and I'm looking forward to getting onto the fall," Henry said.
Henry said the last step Zulich must take before her name appears on the November ballot is to file her campaign finance forms by July 3.
Under state code, the party must file selection paperwork within three days after Friday, according to the Indiana Election Division.