David Wolfe Bender has withdrawn as the Democratic nominee for District 6 on the Bloomington City Council amid an ongoing probe into whether he violated Indiana election laws.
Bender filed paperwork Thursday formally declaring his withdrawal, meaning he will not appear on the ballot in the Nov. 7 general election.
This is the latest twist in the District 6 race, in which Bender won the Democratic nomination unopposed in the May primary.
He was already under investigation at that point, however. The Monroe County Election Board began looking into Bender's eligibility as a candidate after it received a complaint questioning whether he lived at the District 6 address on his candidate filing form.
The complaint followed a Feb. 17 Indiana Daily Student article citing an anonymous resident and neighbors who said Bender does not live there.
Bender is an Indiana University student. He said he signed a sublease with a friend at 304 E. 16th St. — the address on his filing form — but later discovered that person was not on the primary lease and didn't have the landlord's permission to sublet.
Bender said he was not aware there was an issue with his sublease agreement until after he had changed his voter registration and signed all documents declaring his candidacy.
The board held several meeting discussing how to move forward but ultimately decided last month to refer its investigation to the Monroe County prosecutor and the Indiana Attorney General.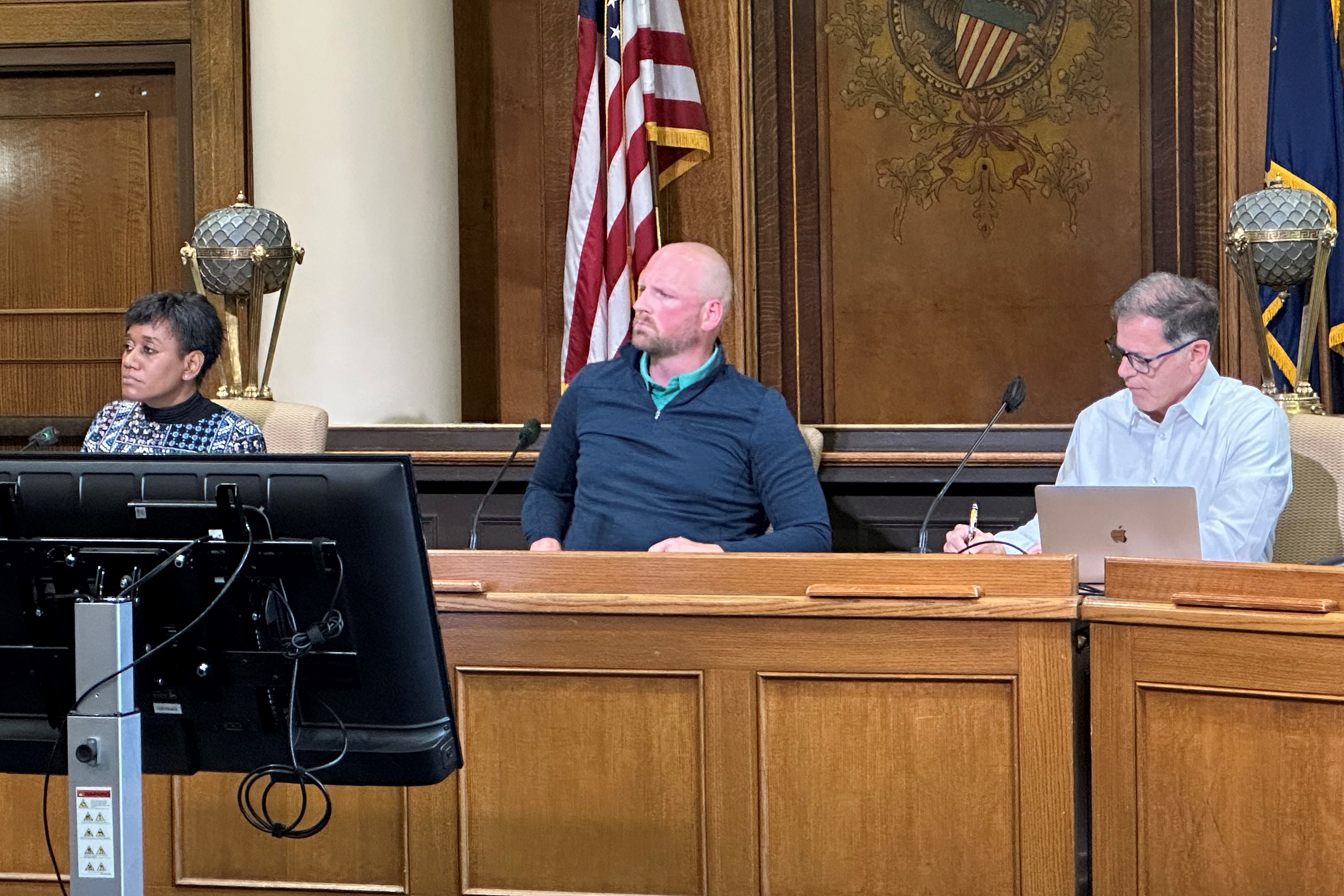 The board's investigation covered two potential violations of state election law, both regarding fraudulent reports. Indiana Code says anyone who knowingly violates those sections can be charged with a level 6 felony, the lowest level felony on Indiana.
But the board made no final determination on that front, as it does not have the authority to charge someone with a crime.
Instead, the prosecutor's office will determine whether Bender will be charged. A spokesperson for the prosecutor's office said it had asked the Indiana State Police to investigate.
The Attorney General may issue an injunction on someone's candidacy, but it's unclear what involvement it will having moving forward since Bender has withdrawn.
How has Bender responded?
Prior to officially withdrawing, Bender's has given contradictory statements on his intent to continue running. Shortly after the board opened its investigation, Bender said he planned to withdraw. He walked that statement back about a month later after firing his previous attorney and hiring a new one.
Thursday's filing makes his withdrawal official.
In a statement provided to WFIU/WTIU News, Bender echoed a statement he made to the election board at a hearing last month: that he never intended to cause any of the "chaos" that unfolded over the last few months.
"I got into this race because I wanted to voice my vision for the city's future," Bender wrote. "I never did anything to try and violate any election statute. I am confident that anyone who reviews the legal merits of this case in the future will come to that conclusion.
"Still, withdrawing is what is right for the residents of the Sixth District. Allowing a new candidate to run in the general election will ensure our election in November is about nothing but the issues facing the Sixth District."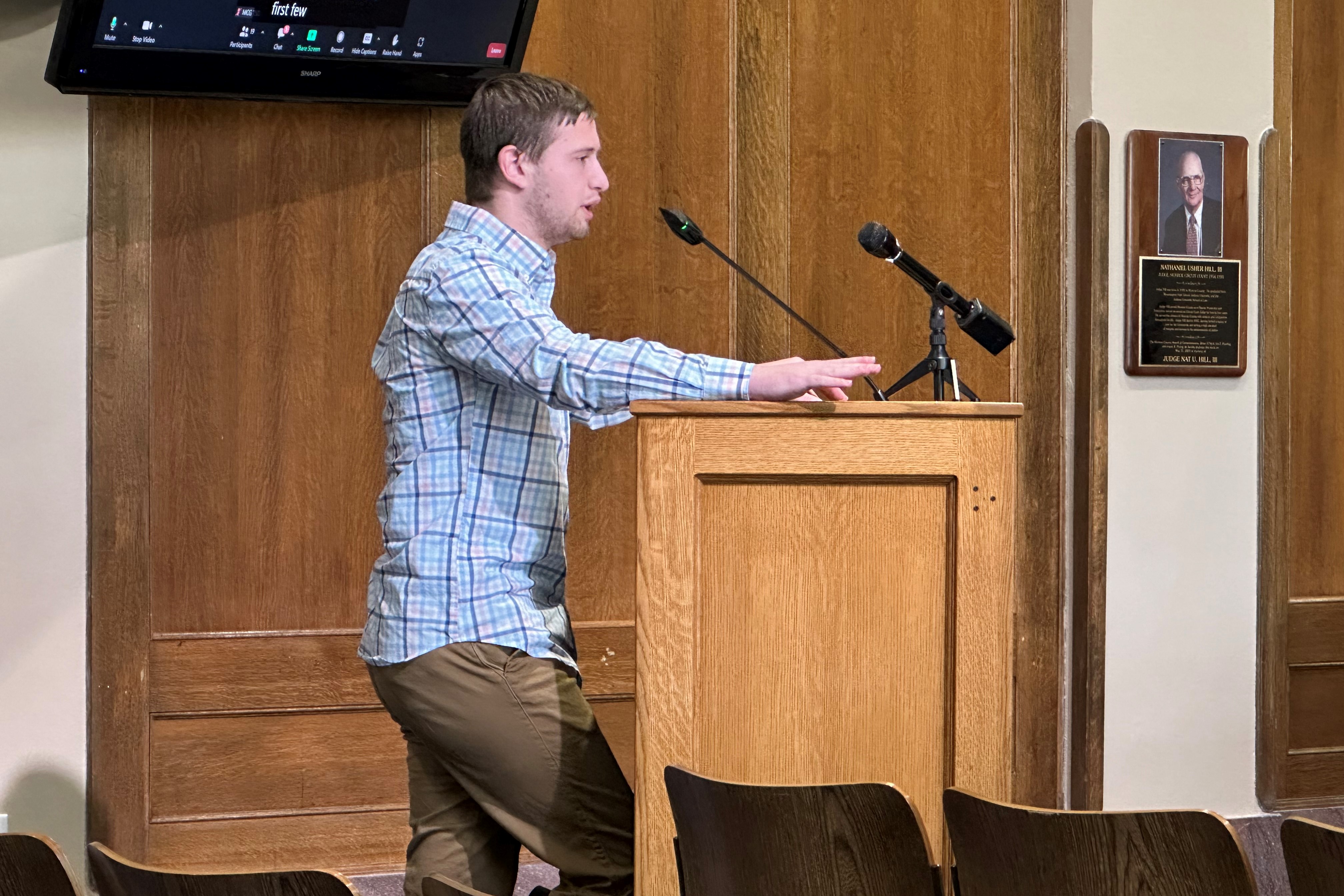 Bender said he hopes the investigation into his candidacy doesn't affect any prospects of any student to win an election in the future.
"As the new council begins in January, I hope the new members will consider the very serious challenges faced by the Sixth District," he wrote. I'm increasingly concerned about the lack of reasonable dialogue between our city and county governments; I fear fighting and factioning within the Democratic Party on our council.
"I also hope the council members will keep the needs of students in mind when they make their decisions, for our city is one where students and non-students should be able to come together to solve problems.
He also thanked the election board and those who helped with his campaign.
What happens now?
Now that there's a vacancy on the ballot, the Monroe County Democratic Party plans to call a caucus to select a new nominee, according to party chair David Henry.
In other words, precinct chairs of District 6 will vote on someone to replace Bender as the nominee.
"Vacancy caucuses are nothing new; it's a regular function under Indiana law," Henry said. "The good news in filling this during a primary ballot versus the general election … is that the public still gets to vote. We're going to put a candidate up in November, the public can vote for that candidate, and they'd be duly elected by our public to take office in January."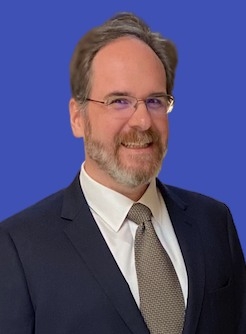 Henry said a few individuals have shown interest, including Sydney Zulich, who had planned to file as an independent candidate in District 6.
But since Bender has withdrawn, Zulich said she plans to stand as a candidate for the Democratic caucus. She told WFIU/WTIU News she had collected all the signatures needed to file as an Independent by the time Bender officially withdrew, but now wants to change her party affiliation.
"Because I would be running as a Democrat, or attempting to be caucused in as a Democrat … there's just more people involved; and so now, (my) timeline is a little different," Zulich said.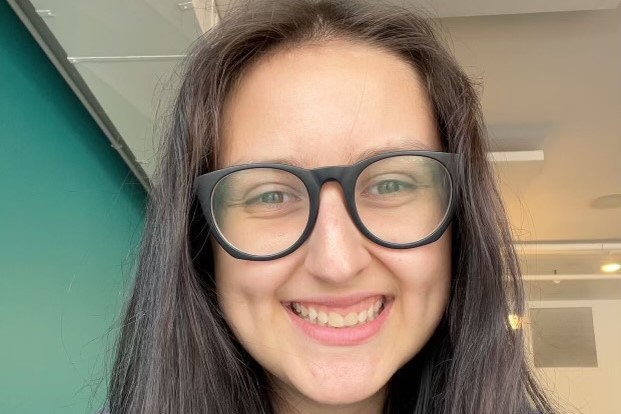 Zulich is a former IU student who recently completed her undergraduate degree. She said she started in local politics last supporting city council Democratic nominee Isak Asare's campaign for Congress. She later worked on Monroe County Commissioner Penny Githens' campaign.
Henry said the party is considering Zulich as a potential nominee.
"Under Indiana Code, as I've been advised, her status as an Independent exploring a run has no weight on whether or not the committee can elect her to fill the vacancy," Henry said. "I'm not concerned about her bona fides for being a good Democrat who is just trying to figure out how to best serve her corner of the community."
A political party has 30 days to fill a vacancy left by a candidate who won the primary but withdraws before July 15. The party must then must file the selection paperwork by noon three days after filling the vacancy, according to the Indiana Election Division.