The Bloomington Community Farmers' Market will resume in its normal downtown location Saturday following a two-week suspension. But, it's unlikely to be business as usual. 
That's been the case for much of the summer, amid ongoing controversy over the presence of Schooner Creek Farm. While the Farmers' Market Advisory Board heard concerns about the vendor at least as far back as 2016, the situation escalated in June. That's when No Space For Hate Founder Abby Ang sent a letter to the city, signed by more than 200 residents and groups, saying the owners of Schooner Creek Farm have ties to white nationalist organization Identity Evropa. Schooner Creek Owner Sarah Dye has denied or ignored our requests for an interview. 
Bloomington Mayor John Hamilton has denounced white supremacy, but says removing Schooner Creek from the market could pose legal challenges for the city. That answer hasn't satisfied some vendors, who say their safety is at risk.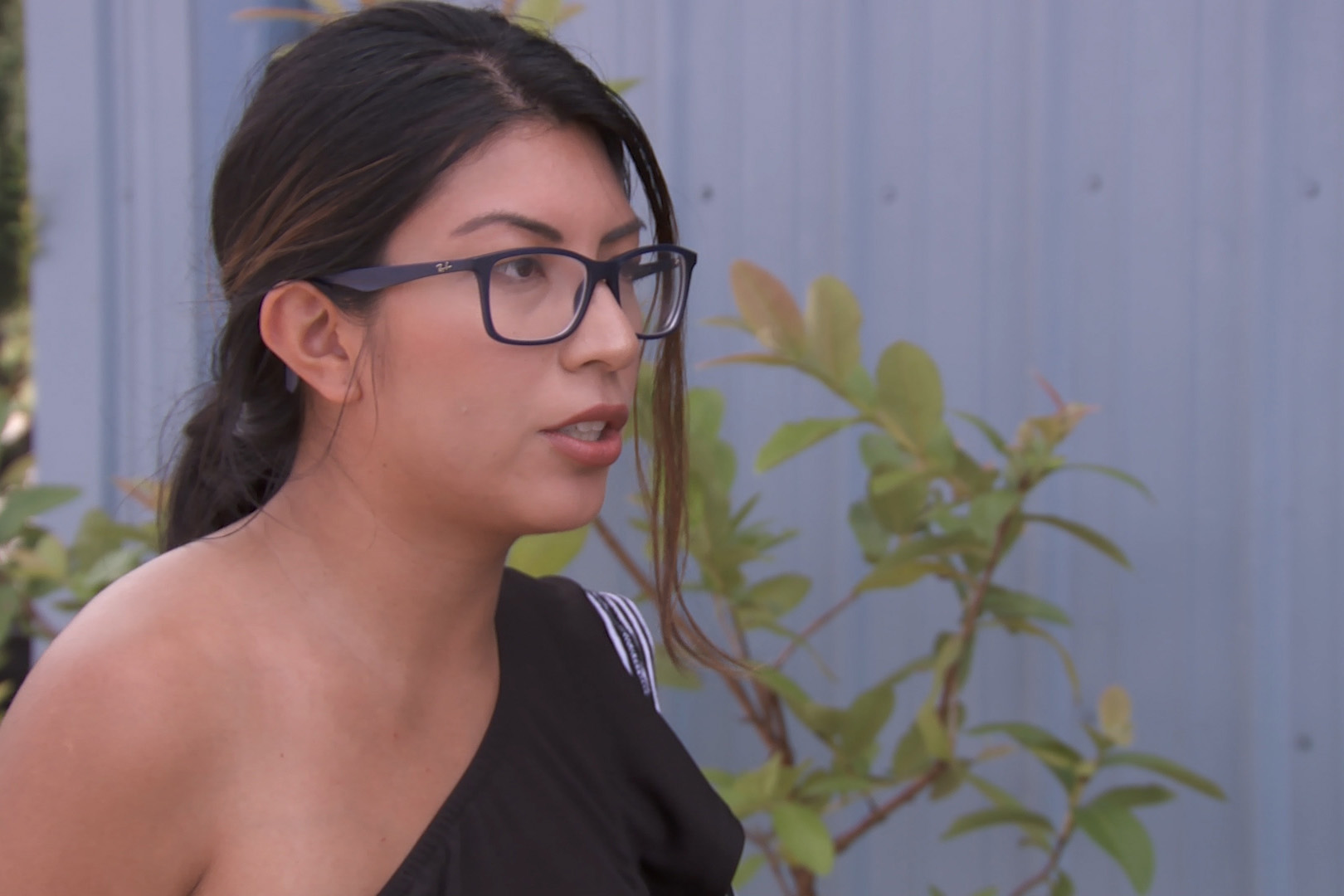 'Bloomington Is Not The Exception'
Monica Billman owns Goldleaf Hydroponics, which has sold at the Bloomington Community Farmers' Market for the past three years. She says interacting with customers at the market was her favorite part of the week. 
But, that changed this summer.
"We stopped bringing our kid to the market," Billman says. "We did not feel safe. We thought Bloomington's not the exception to what is going on in the country with mass shootings."
Clashing views surrounding Schooner Creek Farm keep manifesting at the market. No Space For Hate started handing out flyers earlier this summer to alert market-goers to Dye's alleged ties to white supremacy. Protestors have also tried to educate the public about Schooner Creek, and police arrested one July 27 because she was doing so outside of a designated free speech area. 
Members from Indiana's chapter of Three Percenters showed up the same weekend of that arrest to make sure Dye wasn't being harassed. The group advocates against government overreach and tyranny, and some vendors say members were openly carrying guns or knives. 
Hamilton says national and state laws don't allow the city to regulate firearms at the market. 
"I've already been in touch with two senators, a congressman, a governor and an attorney general to talk about gun control," he says. "And, it's important to talk about how do we protect public safety and let cities protect their people."
Billman is one of the few minority vendors and says she feels intimidated by some of the group's present at the market. 
"We've had acts of intimidation," she says. "Whether they're perpetrated by Schooner Creek Farm or not they're welcoming hateful rhetoric in our space, in our market space."
The Bloomington Police Department is investigating one incident where a vendor reported feeling uncomfortable by a man's actions while visiting a store recently. Captain Ryan Pedigo says while no crime was committed, the department is looking into whether the suspicious activity was motivated by the person's job as a market vendor. 
Billman says she and two other Latina women who sell at the market also had fake, positive reviews left on their businesses' Facebook pages in July, all written by Dye.
"And, that's not a coincidence," she says. "That's clearly saying 'Hey, we're watching you, you are on our radar, beware.'"
She wants to see the city terminate Schooner Creek Farm's contract, which she thinks is justified given a 2018 incident that took place at the market near their booth. Police say it didn't directly involve Dye. 
Minutes from a farmers' market advisory council meeting say a young boy approached the Schooner Creek booth with a baseball bat and asked about their beliefs and willingness to sell to him. Several people in the area started filming the interaction. A police report says Justin Williams was trying to take a picture of a man harrassing Schooner Creek when the man turned around and grabbed his phone. A scuffle broke out, and police arrested Joseph Cast for robbery. 
Billman says because the incident was related to Schooner Creek's beliefs, she thinks it should be enough to bar them from the market. 
"If that wasn't enough to at that point terminate their contract, I'm really unsure as to why they haven't done anything since or if there's any more proof they need," she says. 
City Reevaluating Vendor Contracts, Market Setup 
The city has said it doesn't believe Schooner Creek has done anything to violate its vendor contract, but it plans to reevaluate several aspects of the market in the wake of the controversy. 
That includes reviewing vendor contracts and the vendor manual.
"There have been suggestions from things like privatize the market or change where it's located, or change the rules of the market and who can be where and who can demonstrate," Hamilton says. "And I think all of that should be looked at and on the table."
In the meantime, Hamilton says the city is doing what it can to ensure those who attend the market are safe. That includes increasing the number of police present Saturday and video surveillance of the market. Portions of the streets surrounding the market will also be closed to traffic. 
He says with recent mass shootings in Dayton and El Paso, he understands concerns about safety aren't hypothetical. But he says it's important for the community to reclaim the market. 
"A safe and civil city doesn't mean a tranquil city," Hamilton says. "We're going to have disagreements, we're going to have different view points. We're going to have conflict at times. But, we need to be able to do it together."
Some Vendors Participating In Alternative Market
Some vendors say, even with increased security, they don't feel comfortable returning to the downtown market. An alternative market will take place near Bloomingfoods East Saturday from 8 a.m. to 1 p.m., although it's unclear how many people will participate. 
The founder of No Space For Hate Abby Ang says she doesn't feel any safer going to the downtown market tomorrow than she did during previous weeks, in part because of the larger police presence. She's worried about how protestors could be treated. 
"A lot of questions that were raised were 'Oh if something like this happens again, will the Three Percenters or any white supremacist group get the same treatment as peaceful protestors?'" 
Ang says she is encouraged to see the city considering changes to the market as part of its long-term soultions, but wants to make sure vendors and activists are included in the dialogue. 
No Space For Hate volunteers will be present at the market Saturday, but Ang says they're taking a different approach. They'll focus on welcoming people to the market. 
"We're working not just to expose white supremacy, but make Bloomington itself a more inclusive space, especially publicly."
The city will also have market ambassadors to welcome people Saturday, and it's offering free parking in several areas from 8 a.m. to 1 p.m. 
Many vendors say they've taken a financial hit because of attendance being down as a result of the controversy. The city says it's dropped about 50 percent compared to last year.