"Then we get into questions of--okay, based on life experience, based on the thoughts that have surfaced here for everybody, what, if anything, are you wondering? What kind of questions come to mind?"
On this week's show we talk with Laura Scheper and Kayleigh Dance about pairing food with art for socially distanced cultural events.
We visit with Mori Willhite, the chef and owner of a teaching kitchen featuring Japanese food.
Josephine McRobbie talks with one of the owners of Anisette Sweet Shop, Nicole Evans Groth, about spring baking ideas.
And Harvest Public Media shares a story about morel mushroom hunting. 
---
Gather Around the (virtual) Table, to Talk About Food and Art 
The pandemic has changed the way many of us experience education, dining, socializing and culture more broadly--including the visual arts. Here at Indiana University, in the Sidney and Lois Eskenazi Museum of Art  Laura Scheper had to find new ways to engage the public with the museum's collection. 
Her role as the Public Experiences Manager, is to design experiences that facilitate connection between the artworks and the people visiting the museum. Without visitors in the physical space of the museum, Laura faced a challenging situation. 
She found inspiration in an informal zoom call between her family and another family (friends of hers) where they cooked together for a socially distanced culinary experience. It was so much fun, she thought it might make for an engaging experience with the museum. 
She enlisted the support of a local foodie and social media influencer, Kayleigh Dance. 
Together they crafted a series of art and food pairings for monthly zoom sessions throughout the semester.
Hear all about it on the show this week. 
The next Pairing Art with Food episode is on Juneteenth and includes poetry.
A Japanese Cooking School in the Heartland
One of the featured guests for the Eskenazi Museum's Food and Art Pairings was Mori Willhite. 
Mori has been running the Katsumi's Teaching Kitchen for about six years, but recently moved her business into a storefront on Main Street in downtown Beech Grove, on the outskirts of Indianapolis. Mori describes herself as a snob when it comes to Japanese Food, and says she's more of a teacher than a chef. She has a background as a Japanese language instructor, but she's found that sharing food is a fun way connect with others around Japanese culture. And she likes the idea of bringing more Japanese cuisine to Indiana.
She teaches cooking workshops where participants learn how to make sushi rolls (news flash: it is all about the rice, NOT the raw fish), Japanese-style potstickers, Bento and more. She takes the time to talk in depth about rice, different types and grades (and why that matters) and she helps students source Japanese ingredients so they can continue to cook Japanese food at home. Bloomington residents can find most of what Mori talks about in the episode at B-Town International Market on the east side of Bloomington. 
Once the pandemic hit, Mori moved her cooking classes online. Now she teaches both in-person classes (with fewer students) and zoom classes.
Listen to our conversation, and catch Mori's instructions for building umami flavor in her miso soup--on this week's episode of Earth Eats. 
Find more recipes from Mori, including how to perfect your sushi rice, on the Earth Eats YouTube channel. There's more of those to come, so you might as well subscribe so you don't miss any!
Music on this episode:
The Earth Eats' theme music is composed by Erin Tobey and performed by Erin and Matt Tobey.
Additional music from the artists at Universal Production Music.
Stories On This Episode
Baking in the fall and autumn lends itself to all kinds of ubiquitous flavors - from maple to ginger to, you guessed it, pumpkin spice. But as the weather warms, adding a seasonal touch to treats takes some imagination.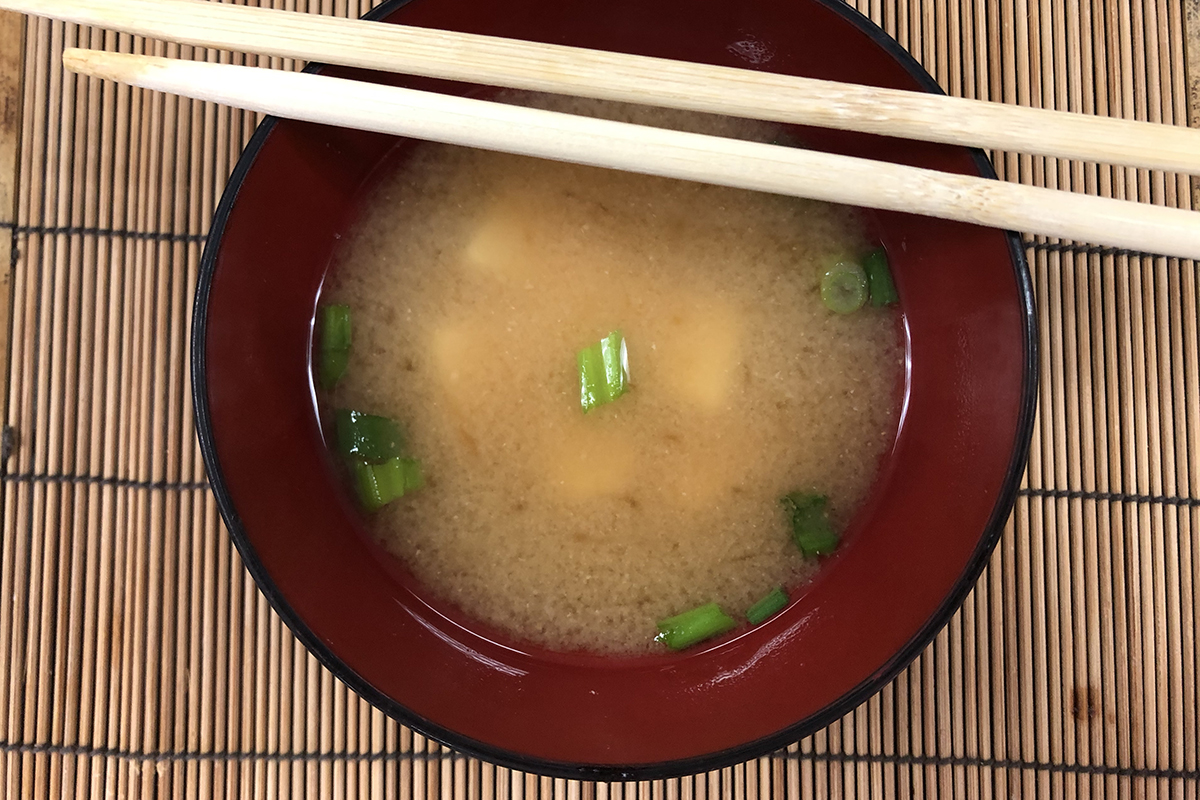 Mori Willhite of Katsumi's Teaching Kitchen might go a bit overboard in building umami flavor into her miso soup. But the results are delicious.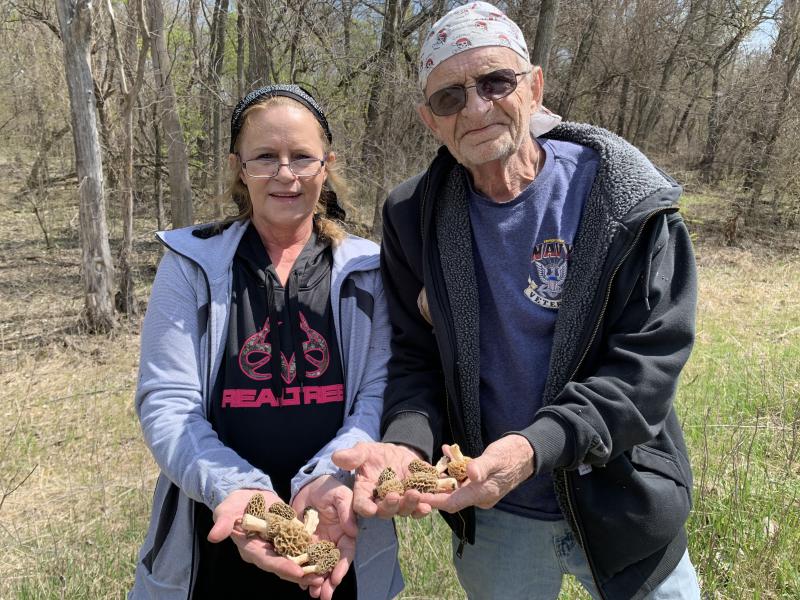 It's morel mushroom hunting season in much of the Midwest, and as Melissa Rosales reports for Harvest Public Media, people are scouring river bottoms to find the hollow, sponge-like, edible mushrooms.