"I think chefs have a position where they can lead. And we eat every day, so why not eat a little better" 
This week on the show, we talk about sustainable eating strategies for a warming planet--from reducing the amount of beef in a burger to increasing the amount of plants we eat. 
And we share some tips on growing plants at home and finding edible plants in the wild, plus stories from Harvest Public Media. 
---
Today's show takes a look back at one of the ideas for reducing meat consumption in the US. It's called the Blended Burger Project, and it's sponsored by the James Beard Foundation and the Mushroom Council. 
The idea behind The Blended Burger Project is to encourage chefs and others in the food world to make burgers using a blend of meat and mushrooms, for a healthier, more sustainable burger that doesn't sacrifice on flavor.
I spoke with two of the chef's in Indianapolis participating in the project in 2018. Abbi Merriss, chef/co-owner of Bluebeard in Fountain Square offered her burger during lunch time only, and Ryan Nelson, chef/owner at Late Harvest Kitchen relied on word of mouth for his "secret bar burger." Both included sauteed or roasted mushrooms blended with locally-sourced beef, but each chef put a unique spin on their classic sandwich.
The Blended Burger project continues today, though for the past two years the mushroom council has partnered with Bon Appetit and the Food Network for the Blended Burger Contest--Home Edition.  In this version, home cooks compete for cash prizes with their blended burger recipes.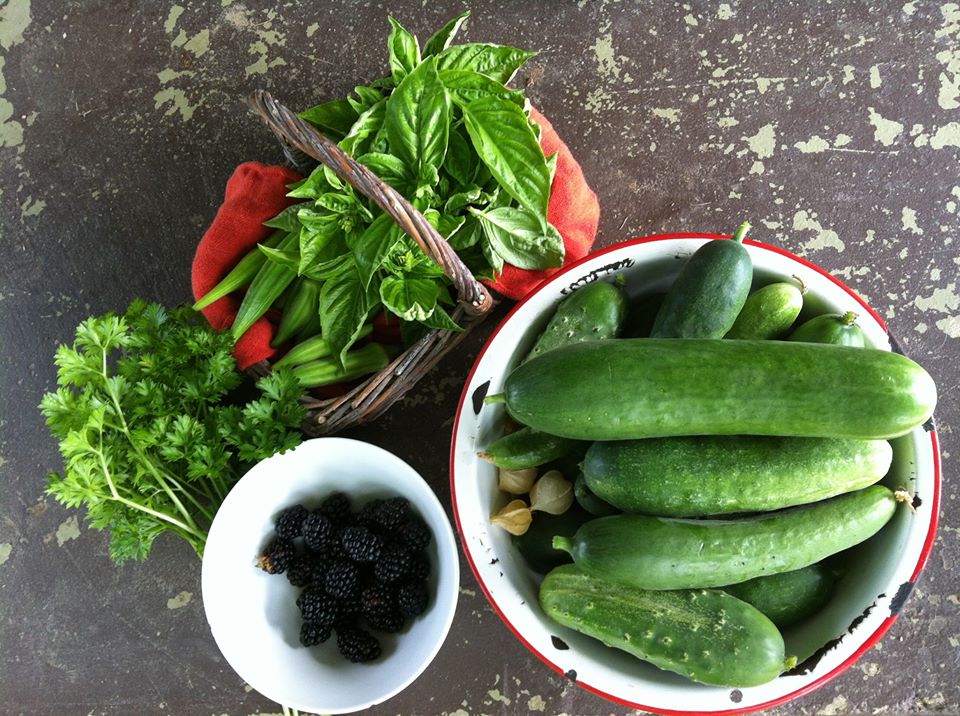 We also revisit the Back to Our Roots: Plant Eating Challenge from 2018, where we find out how many different plant foods we can squeeze into a week's worth of eating, and why we would want to do that in the first place.
Healthy IU, a wellness program for Indiana University employees, offers a Plant Eating Challenge to encourage participants to consume a greater variety of plants. We speak with the designer of the program, registered dietitian Steven Lalevich, about the choice to focus on additions to diet rather than restrictions.
Healthy IU is offering the Back to Our Roots: Plant Eating Challenge again this fall from Sept. 20 -October 11, 2021. 
At the end of the show, listen back to a visit with Candace Minster of The White Violet Center for Eco-Justice at Saint Mary of the Woods in Terre Haute. She offers us her expertise for raising your own eggplant. If you're looking for ideas for preparing eggplant, we have some here, here, and here and this is the extraordinary eggplant parmesan I mentioned in the show. 
Music on this episode
Ballad of Cable Hogue--Calexico
The Earth Eats' theme music is composed by Erin Tobey and performed by Erin and Matt Tobey.
Additional music on this episode comes to us from the artists at Universal Production Music.
Stories On This Episode
Two women connect across generations, around their love of farming, and their commitment to helping farmers.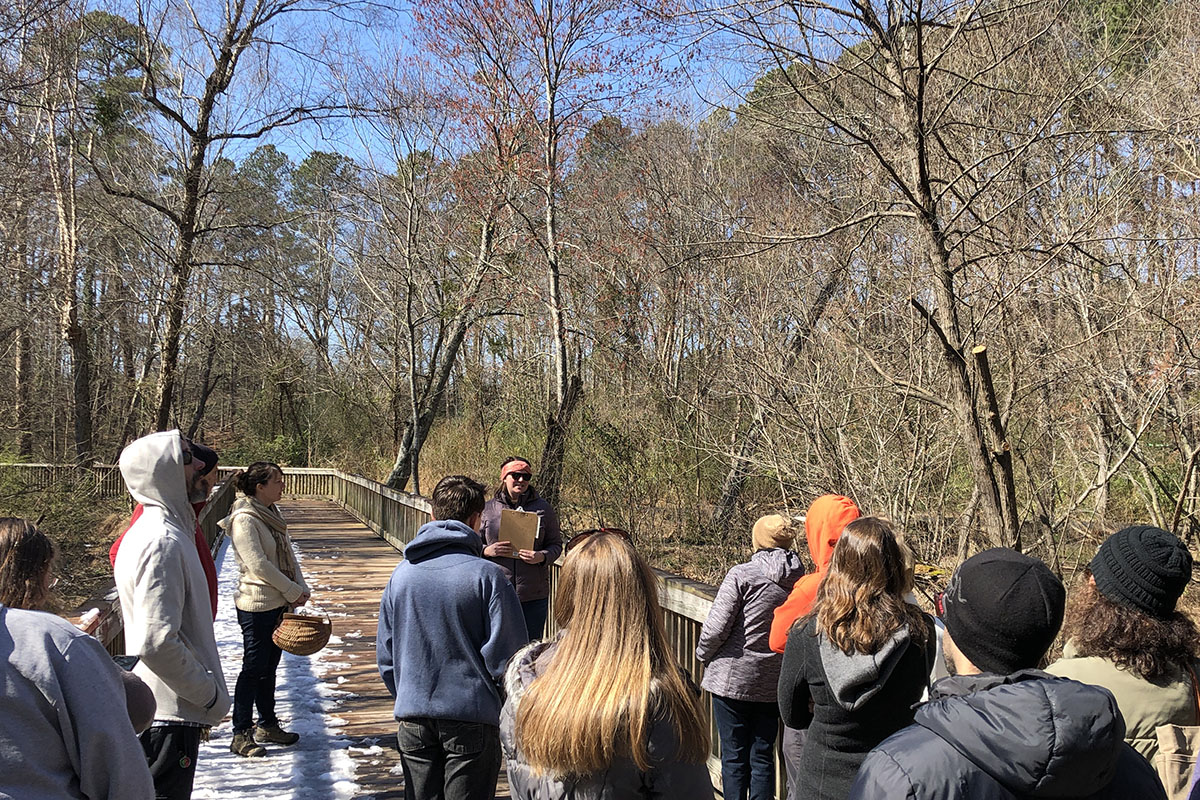 The Piedmont Picnic Project wants you to know your roots - both literally and figuratively. On their wild foods excursions, the group teaches both regional history and local foods skills. And sometimes the reward for all that learning is a truly wild pizza party.