"I think our approach is: making it better–improving the land every time we have a chance. We are benefited by the sweetness of the maple, right? So, that's a source of sweetness for us and for the people to come after us. And hopefully the pawpaws will be. One of these days, somebody can enjoy that fruit. Yeah." 
This week on the show we explore what it can look like to have a vision for your land that extends beyond yourself and even your family. We speak with Larry Gillen and Helen Vasquez about their decision to gift their farm to a tribal college in South Dakota. 
And Josephine McRobbie visits with Rachel Herrick a regenerative farmer building soil in the sandhills of North Carolina with the help of some four-legged(and winged) "teammates." 
A Visit to "The Crossing" 
To get to Helen and Larry's farm in southeastern Indiana, you head south out of Paoli on a two-lane farm road. Eventually you hit a gravel road. The landscape is hilly and wooded and at some point on their driveway, you encounter the Patoka River.
If the river is dry, you can drive across it and up the hill to their house. If the water is up, you'll need to take the foot bridge. On the day I visited with Marie O'Neill, the water was up. So we parked the car and grabbed the packs with the recording equipment.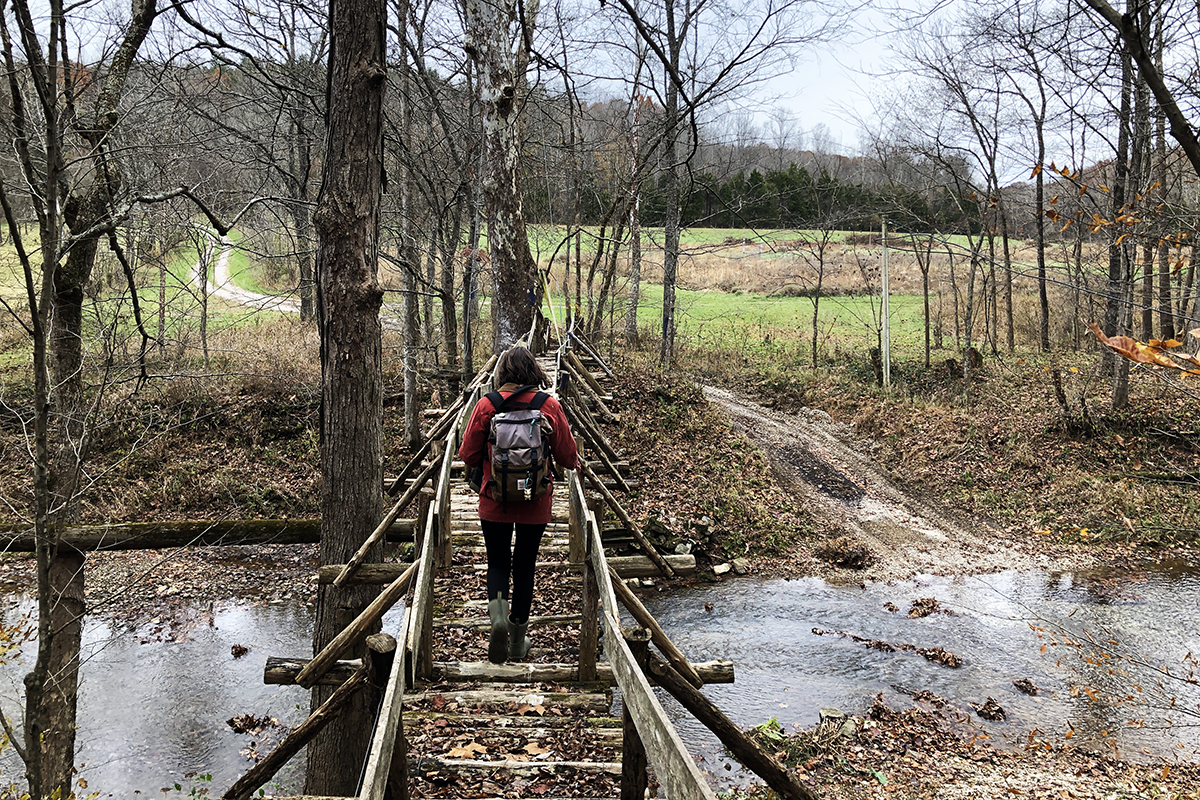 Marie works with Sustainable Food Systems Science at Indiana University, and they are the ones who told me about Helen and Larry's story. Marie has been here once before, but she's never had to take the foot bridge. The bridge looks like something out of a fairy tale. It's made from sturdy cables pulled taut and lined with small pieces of wood for the decking and rails, which appear to be in varying states of decay. The bridge squeaks and sways as we walk across, single file, but I have the utmost confidence it it's ability to support us across the river. The structure is solid. I knew going in that Larry is an engineer. That's where the confidence came from–I could tell that the bridge was well designed and maintained for safety. 
Everything on their land seems to be well tended and that's in keeping with their philosophy of land management. They see themselves as caretakers of the land rather than owners. They've planted hundreds of trees over the years, they manage invasive species (though not obsessively) and they grow a lot of food. They prioritize crops that preserve well for the winter months, and they give away what they can't use themselves. 
As Helen and Larry age, they are looking to the future and thinking about who will care for this 160 acre patch of land once they're gone. They don't have children, so they had to be intentional about the next chapter for the farm They decided to set some plans in motion–while they are still of sound mind–and they chose to leave their land to a tribal college called Sinte Gleska on the Rosebud Reservation in South Dakota. They're a small land grant college with a strong gardening program. 
Helen and Larry had been visiting the area around the college annually for ten years or so. They had established relationships with people on the reservation and at Sinte Gleska University. They started the process of gifting the land just before the COVID-19 pandemic hit. The process has slowed down, but the wheels are in motion for their five-year transition plan. It is not certain exactly how the tribal college will make use of the land, but the vision includes the farm as a remote classroom and as a site for exchange between the college and tribal communities in South Dakota, and the rural and university communities in southern Indiana.
In this episode, Helen and Larry tell the story of how they came to the land, their approach to land stewardship and what they hope to impart on those who come through (they host people from work exchange programs like WWOOF, Helpx and Workaway). They also reflect on what it means to them to pass the land on to an indgenous community. 
Music on this Episode
The Earth Eats theme music is composed by Erin Tobey and performed by Erin and Matt Tobey.
Additional music on this episode from the artists at Universal Production Music.
Stories On This Episode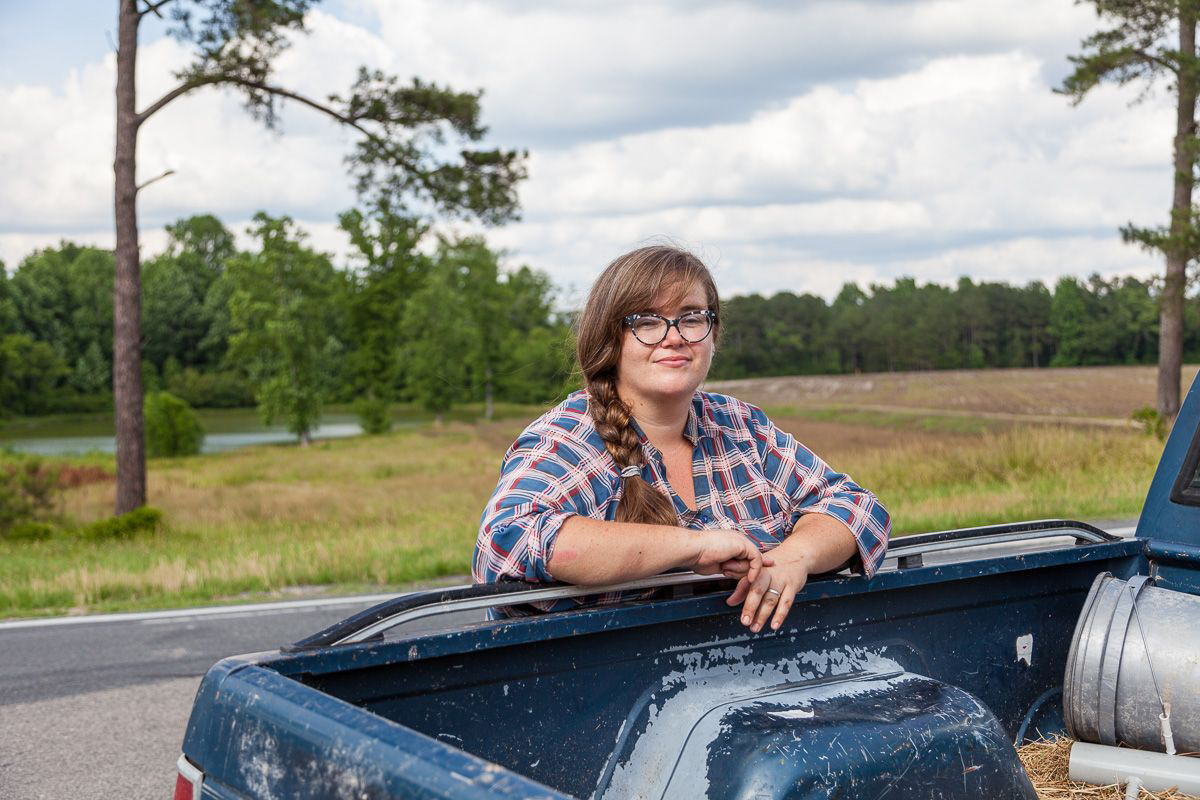 Josephine McRobbie visits with a regenerative farmer building soil in the sandhills of North Carolina with the help of some unusual farm hands.