"I found that making smaller loaves is better, so they're little guys. They look like little animals when they get done."
This week on our show, we visit a backyard brick oven and talk with Keith Romaine and Amy Roche about their neighborhood pop-up bakery. 
And we head over to Cardinal Spirits for a fall cocktail recipe featuring fresh apples.
A Neighborhood Pop-up Bakery
When Keith Romaine dreamed of building a brick oven in his backyard almost 7 years ago, he was picturing neighborhood gatherings and festive evenings featuring hot pizzas, steamy loaves of fresh baked bread and bottles of wine and cold sparkling water passed across tables. In other words, he wasn't picturing life in a global pandemic. 
But now that his wood-fired brick oven is finished and his backyard has been transformed into a lovely garden piazza, he's finally ready to start baking bread, and sharing it with his community. 
He and a friend have recently started a pop-up bake sale on Friday evenings in Bloomington, Indiana. I paid a visit to Keith's place, which is just a few blocks away from my house. Here are a few photos from my visit: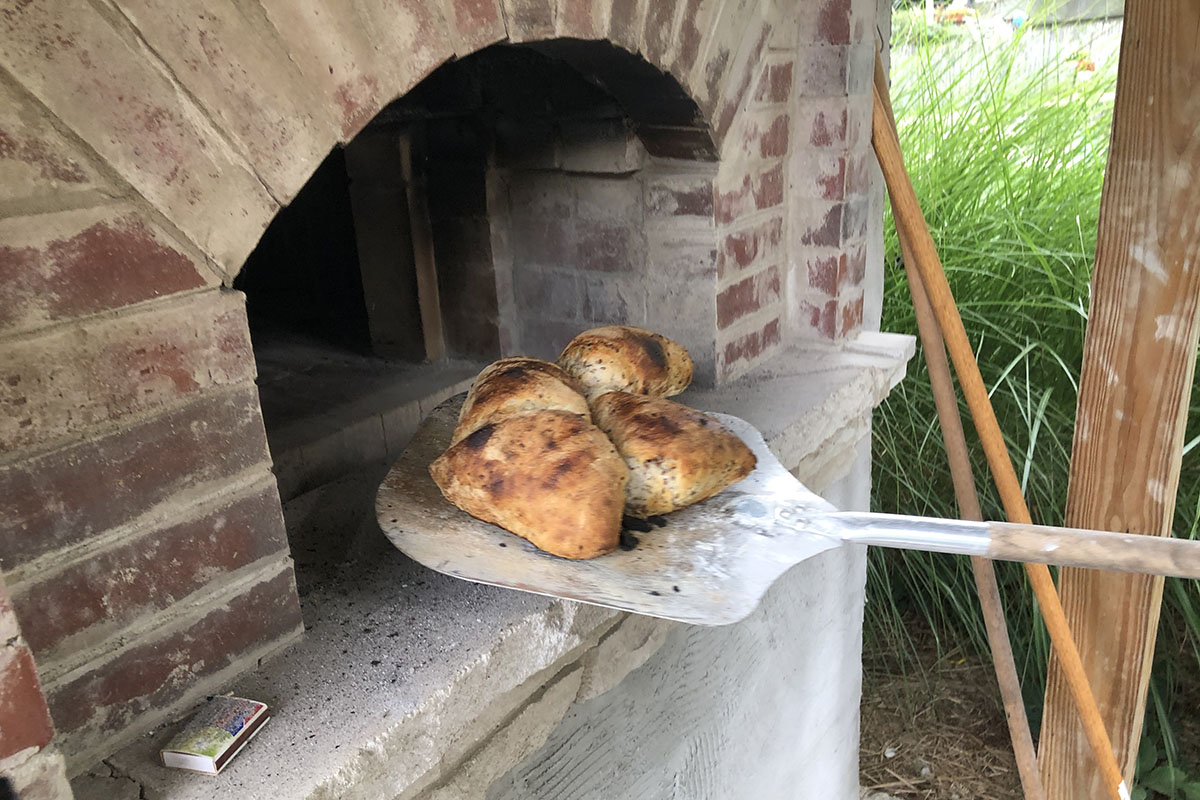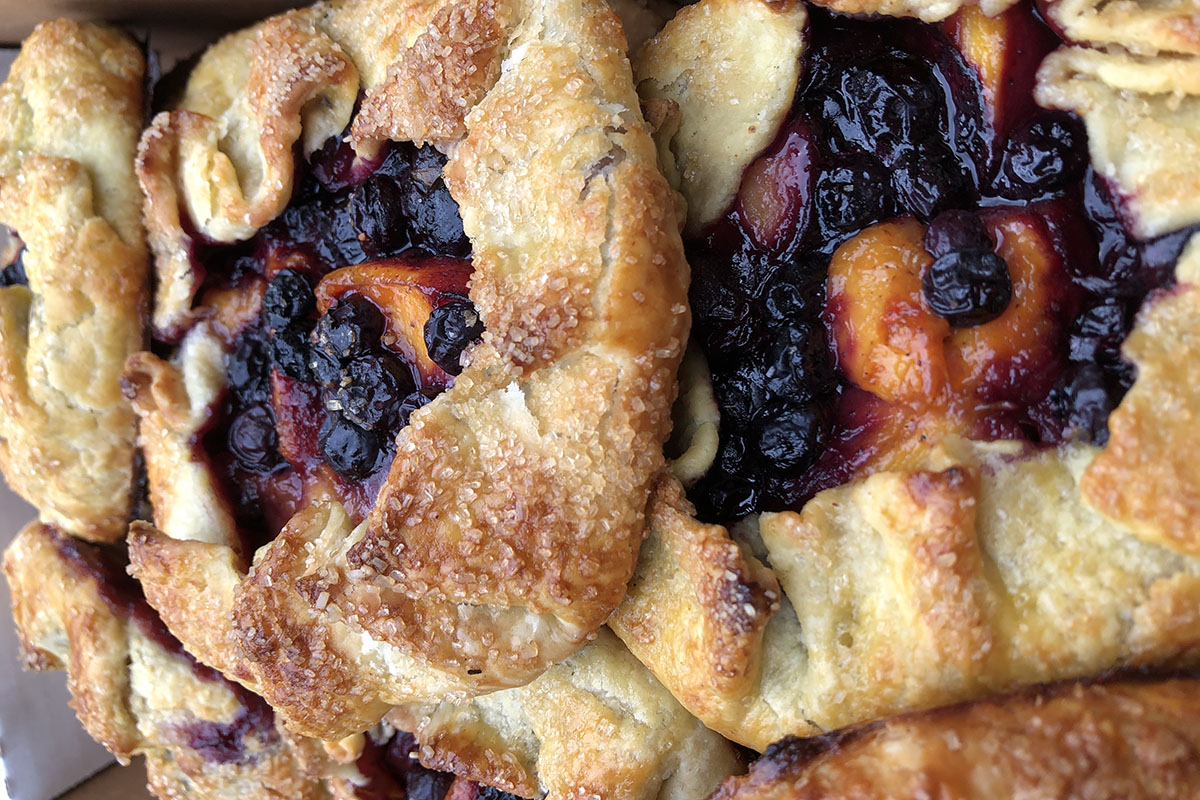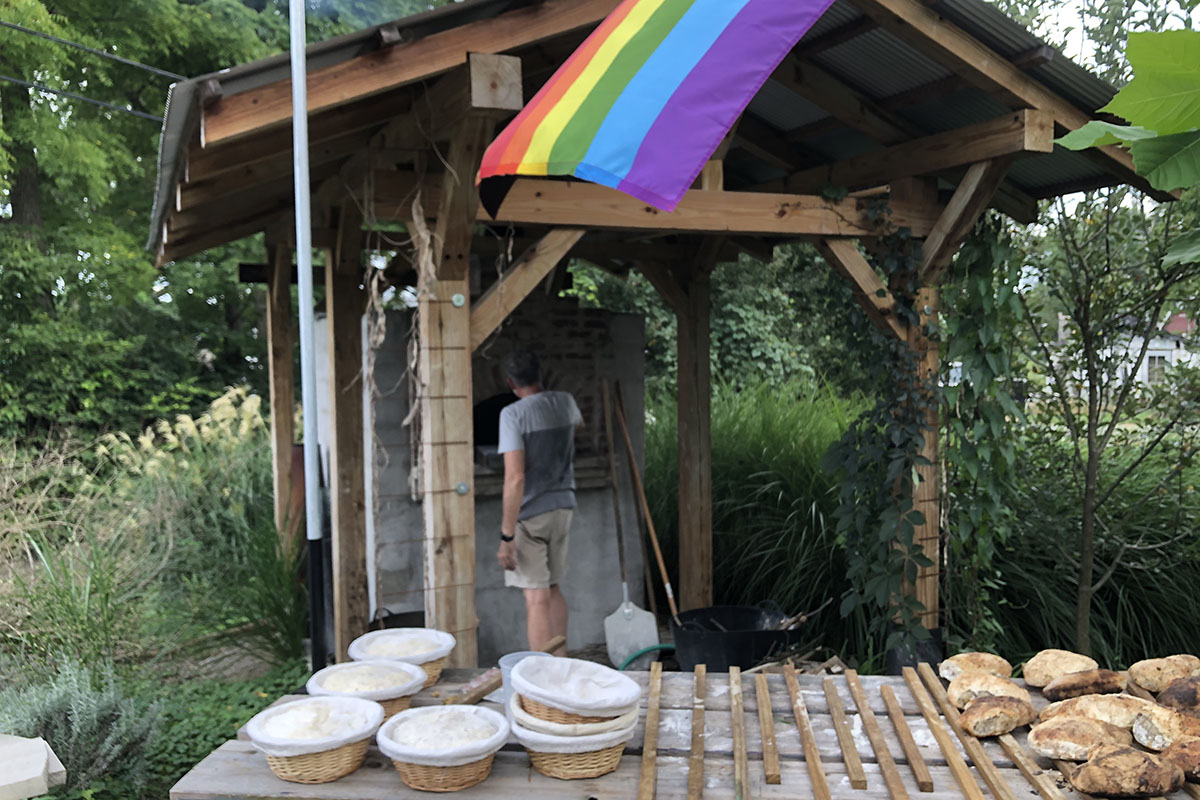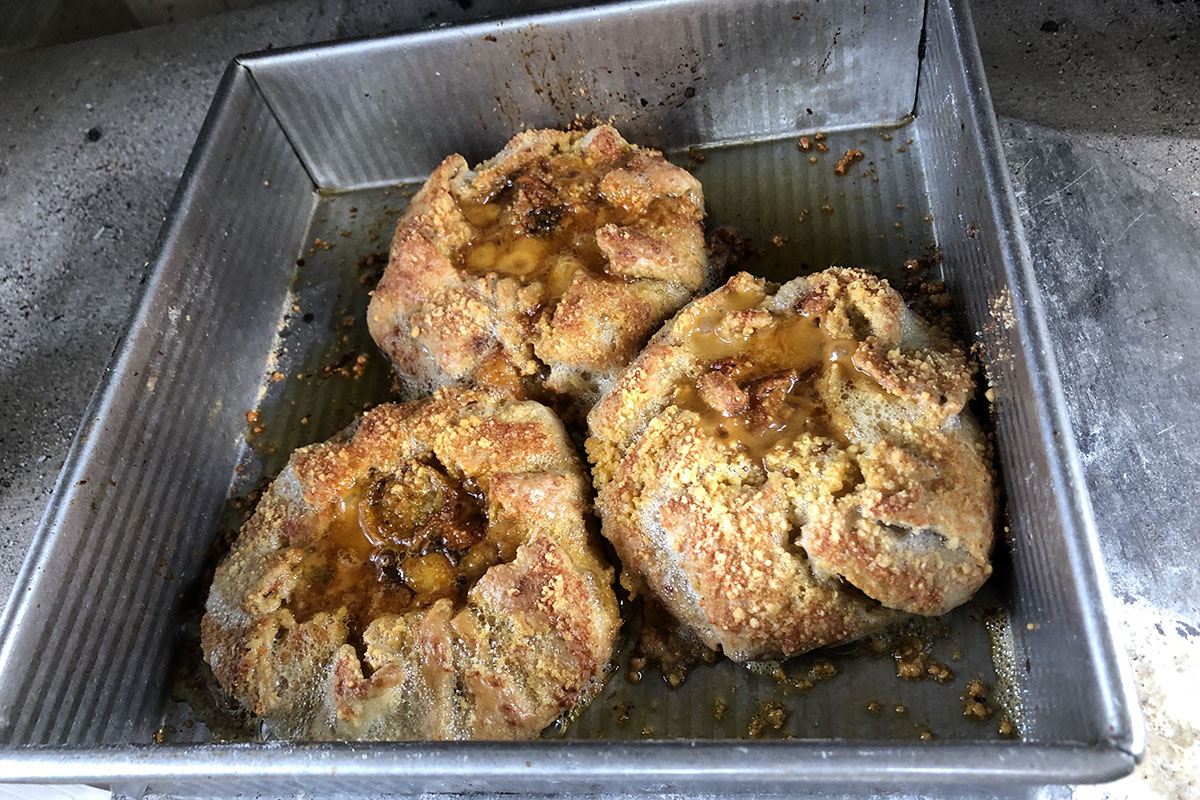 The Earth Eats theme music is composed by Erin Tobey and performed by Erin and Matt Tobey.
Additional music on this episode from Universal Production Music.
Stories On This Episode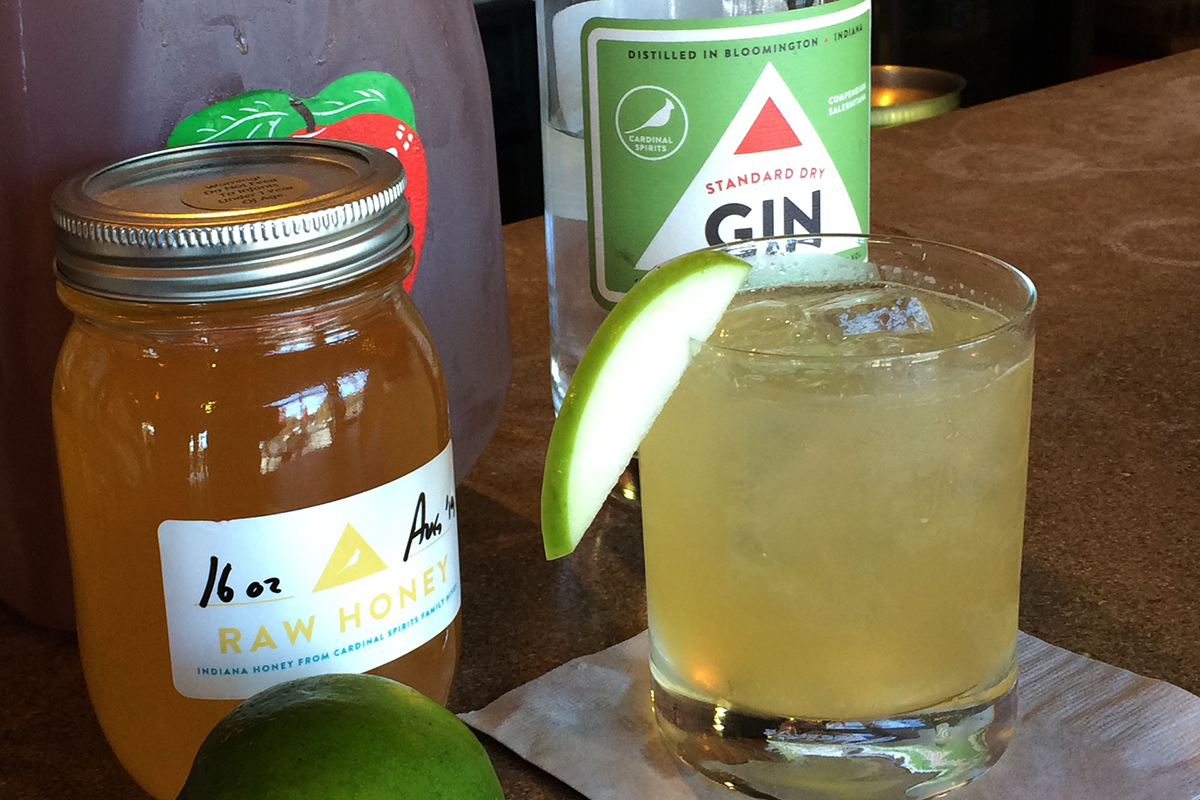 With Cardinal Spirits Gin and local apple cider, Scott Lowe's crisp cocktail is perfect for Fall.
A group of Black farmers say Monsanto's nearly 11 billion dollar settlement of Roundup-related lawsuits earlier this summer wasn't enough.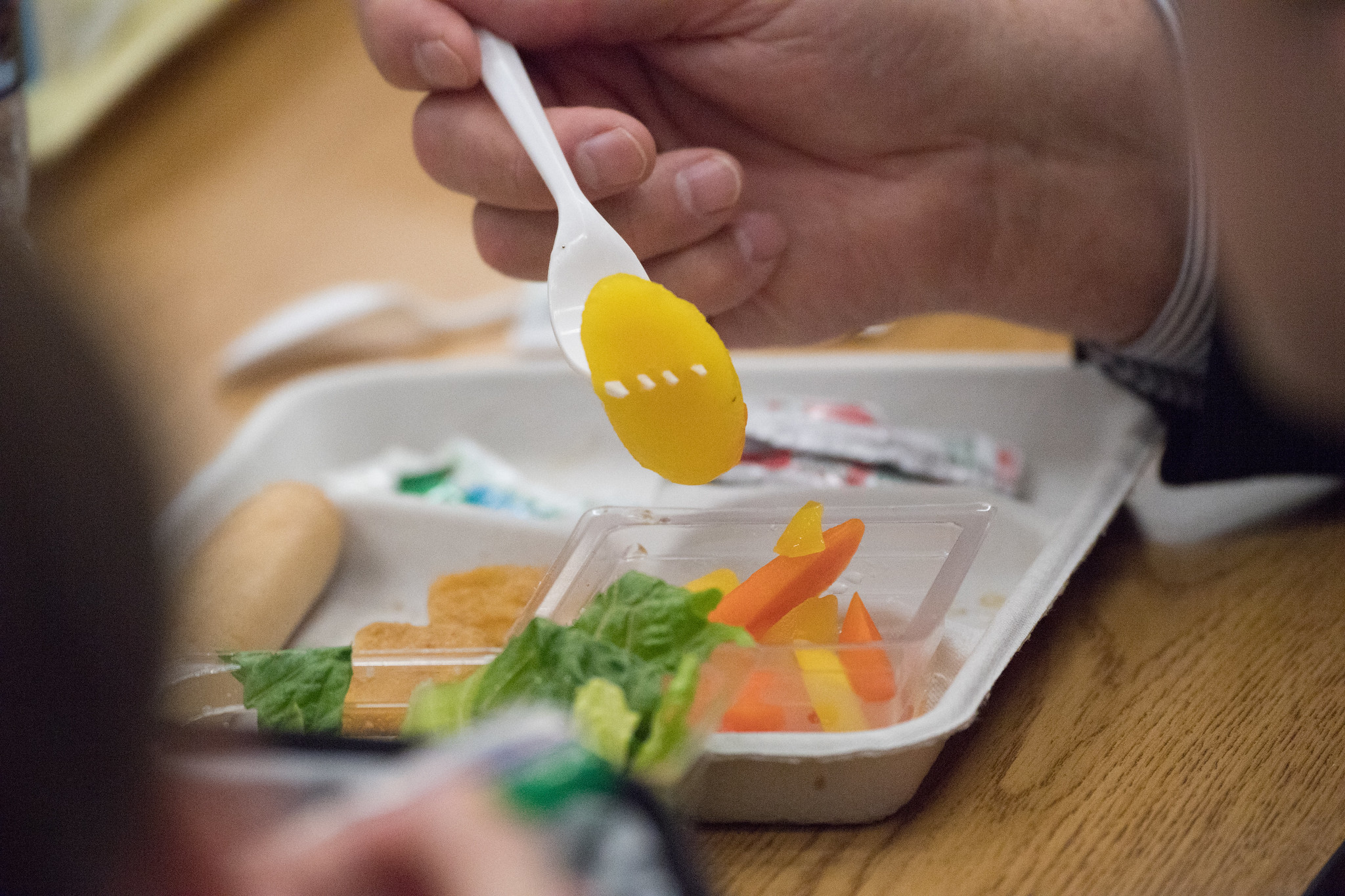 Amid public pressure from lawmakers and child health advocates, the U.S. Department of Agriculture announced on August 31 that school meal waivers would be extended through the end of this year.