City attorneys say the annexation lawsuit filed against Bloomington is invalid due to lack of remonstrance petitions and defective filings.
County Residents Against Annexation filed a petition in Monroe Circuit Court March 16 with attorneys Bunger and Robertson against the city and Monroe County Auditor Catherine Smith, challenging the two areas up for annexation. 
The city responded Thursday in court documents claiming untimely, improperly notarized, and ineligible signatory petitions. 
The four-month remonstrance window to petition against Bloomington's annexation ordinances ended January 7.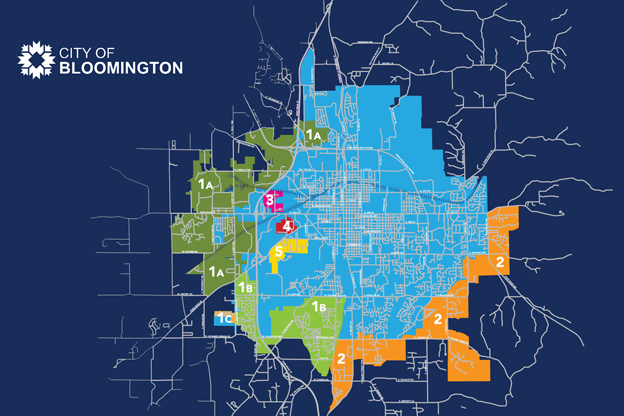 The city is challenging those petitions claiming all waivers should count despite a 2019 state law that invalidates waivers more than 15 years old.  
Waivers are agreements property owners signed that prohibit them from challenging annexation in exchange for city services.  
The response states Smith "inappropriately disregarded provisions of sewer extension contracts containing a provision through which remonstrators waived their right to execute a remonstrance petition in exchange for municipal sewer service." 
Bloomington Mayor John Hamilton said the law retroactively voids a legal contract.  
"Complying with that 2019 law violates the Indiana constitution and the federal constitution … so it's a lot of legal technicalities," he said. 
READ MORE: Pushing City Limits: Bloomington Annexation Coverage
Bloomington Defendants' Answer and Affirmative Defenses to Remonstrators' Petition for Appeal of Annexation... by Indiana Public Media News on Scribd
Smith said she had no choice but to follow state law. Counting all the waivers makes a huge difference — all but two areas would be automatically annexed.  
The city also claims if annexation would have been completed in 2017 as initiated, the 2019 law would have been moot. The Indiana Supreme Court ruled that the Indiana legislature overstepped its legal bounds in 2017, when it barred the City of Bloomington from annexing any part of Monroe County through 2022. 
County Residents Against Annexation President Margaret Clements said the rules from the State Board of Accounts that stipulated the procedures placed property owners at a significant disadvantage. 
"The residents and the county auditor followed the rules and the law. That the city doesn't like the results suggests more of an attitude problem than a legal one," Clements said. 
Any adopted annexation would take effect in January of 2024.