The City of Bloomington says it's on track to meet its emission goals.  
Its 2022 Greenhouse Gas Inventory tracked sources of planet-warming gasses within the city. It's the second compiled by local government since Bloomington's Sustainability Action Plan was laid out 2018.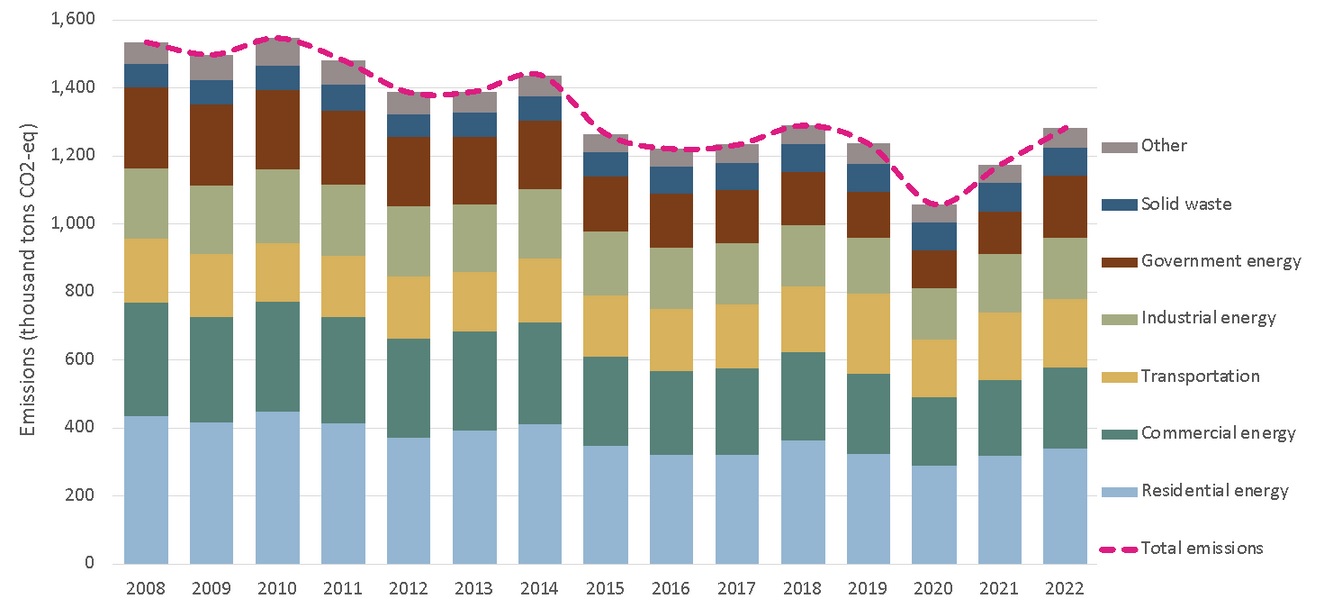 Read more: Program tracks Bloomington's carbon footprint
The inventory estimates annual emissions over the last 15 years, which according Program Coordinator McKaylyn Lynch shows a positive trend. 
"We were happy to present when we gave the presentation to council that we are on a downward trajectory, and we are on track to meet those targets," she said.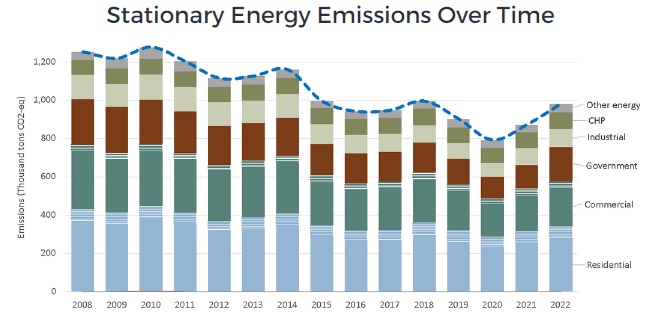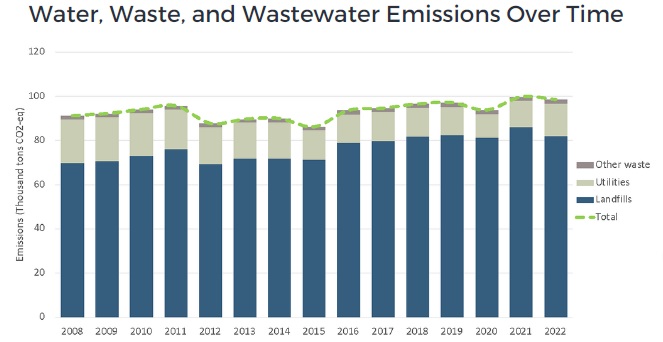 Read more: City Council Accepts 2021 Climate Action Plan
Emissions have decreased 16 percent since 2008, while the population has grown by about the same percentage. The report estimates a 28 percent per-capita decrease since 2008. 
But progress on emissions isn't linear. Gasses from transportation, waste and water all grew since 2008.
Read more: Rural Midwest communities have lowest capacity for addressing climate change
Emissions dip and rise, and they were higher last year than eight years ago. Still, Lynch maintains that Bloomington is on the right track. 
"One, the overall trajectory of emissions, despite the fact that it's has gone up, is downward, and two, it's downward on a per capita basis, as well." 
The city hopes to reduce total emissions 25 percent by 2030.