"There's a feeling to it that's kind of satisfying in that way. It doesn't feel so much like we could survive on it, as we're able to provide some of our staple foods."
On today's show we visit a farm East of Bloomington Indiana, to speak with Denise and Sean Breeden-Ost about growing food, preserving food and eating food. We check out their dry bean threshing techniques and reflect on the notion of self-sufficiency in the midst of a pandemic. 
Regular Earth Eats listeners might remember my audio essay from earlier this year, in the Spring, about pandemic gardening trends. I was curious about the notion of first time-gardeners planning to survive the year on food from their veggie patch. 
Later in the summer I learned that a couple of growers, with many years of experience, had planted a decent amount of beans for drying and corn for cornmeal. I thought to myself, "well, they might be growing enough food to survive on!"
These particular farmers also grow and put-up a lot of fresh produce from their garden--you know, canning, freezing, drying, curing. So, perhaps they could be eating their garden's bounty all year long. 
And then I started to think more about the complicated notion of self-sufficiency. I knew that these growers were thoughtful people, so I sat down for a conversation with Denise and Sean Breeden-Ost.
I also had the chance to visit their farm during the corn harvest season. They walked me through the steps of getting dry seed corn from the field to the table. 
They also demonstrated their dry bean threshing methods, which Denise says are "made up." Denise mentions her novel, and how she consulted with her mom and her granny on the term for the part of the corn ear that you break off once the husks are pulled back. Her novel, Making It All Right is full of lovely descriptions of growing food, harvesting and processing food and so many more details of rural life in Indiana in the 1940s.  She was recently featured on WFIU's The Poet's Weave.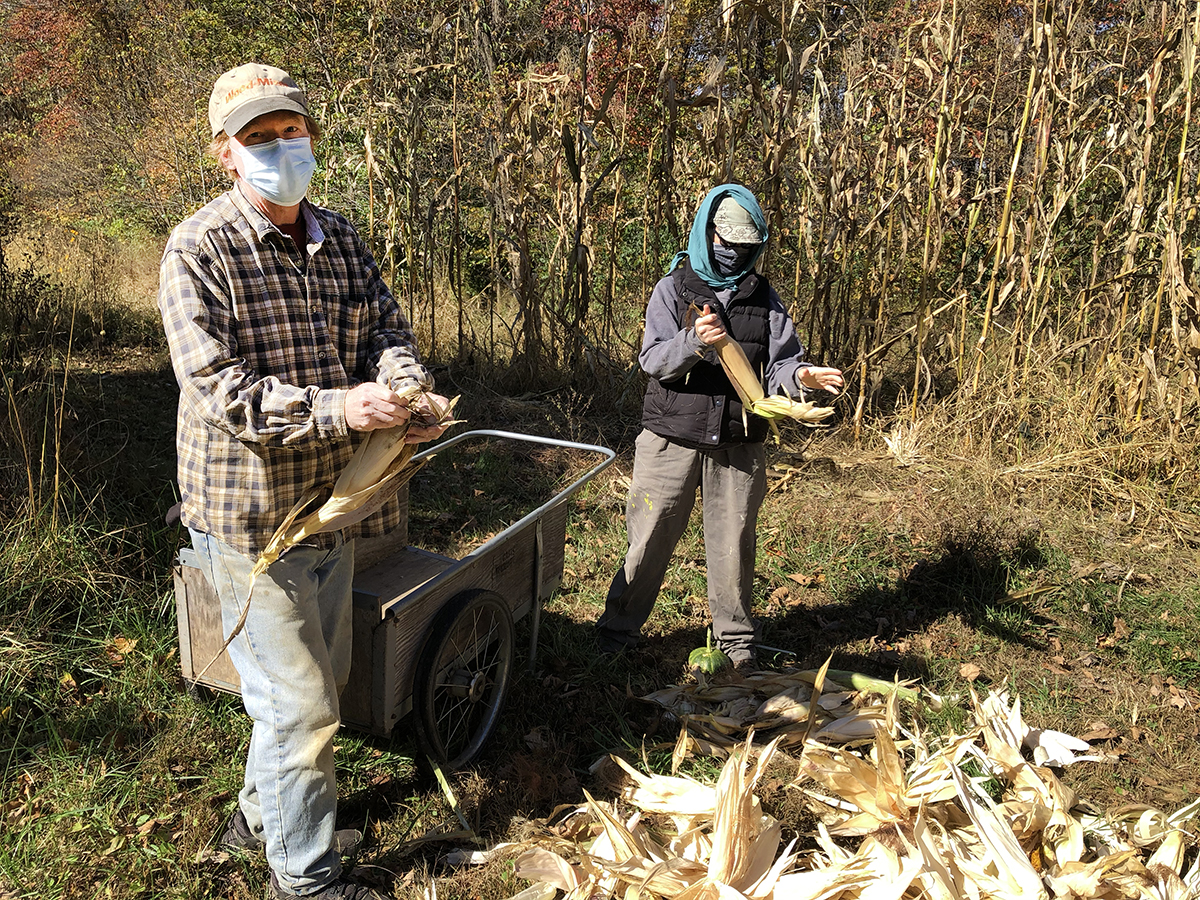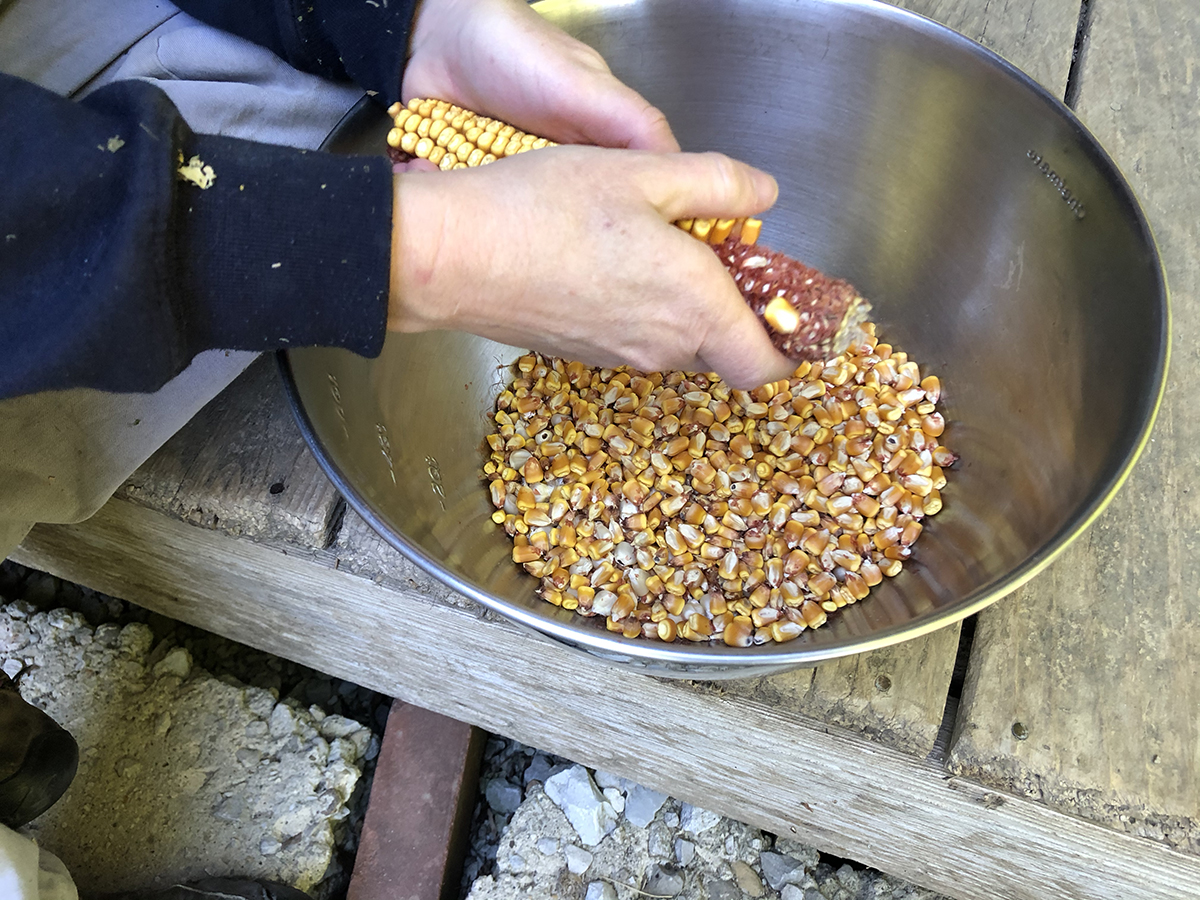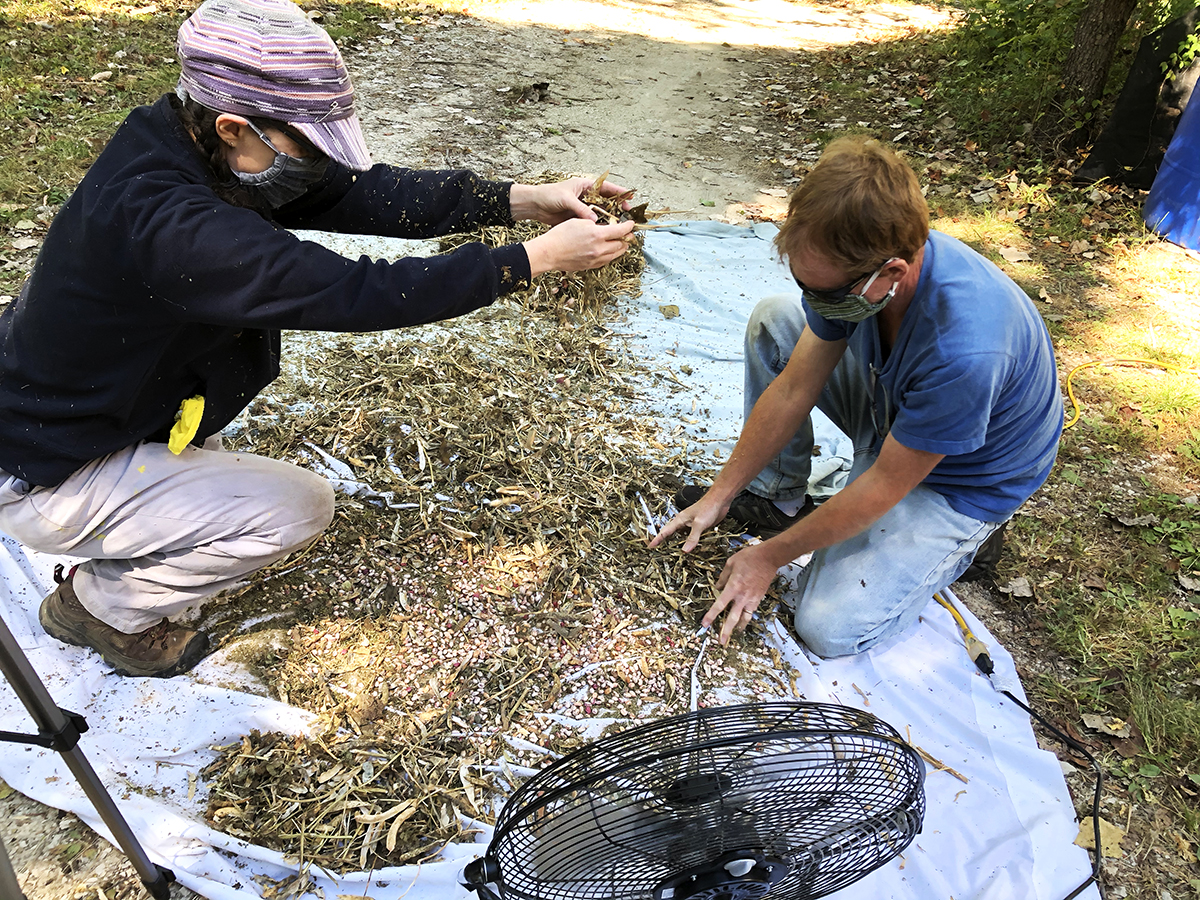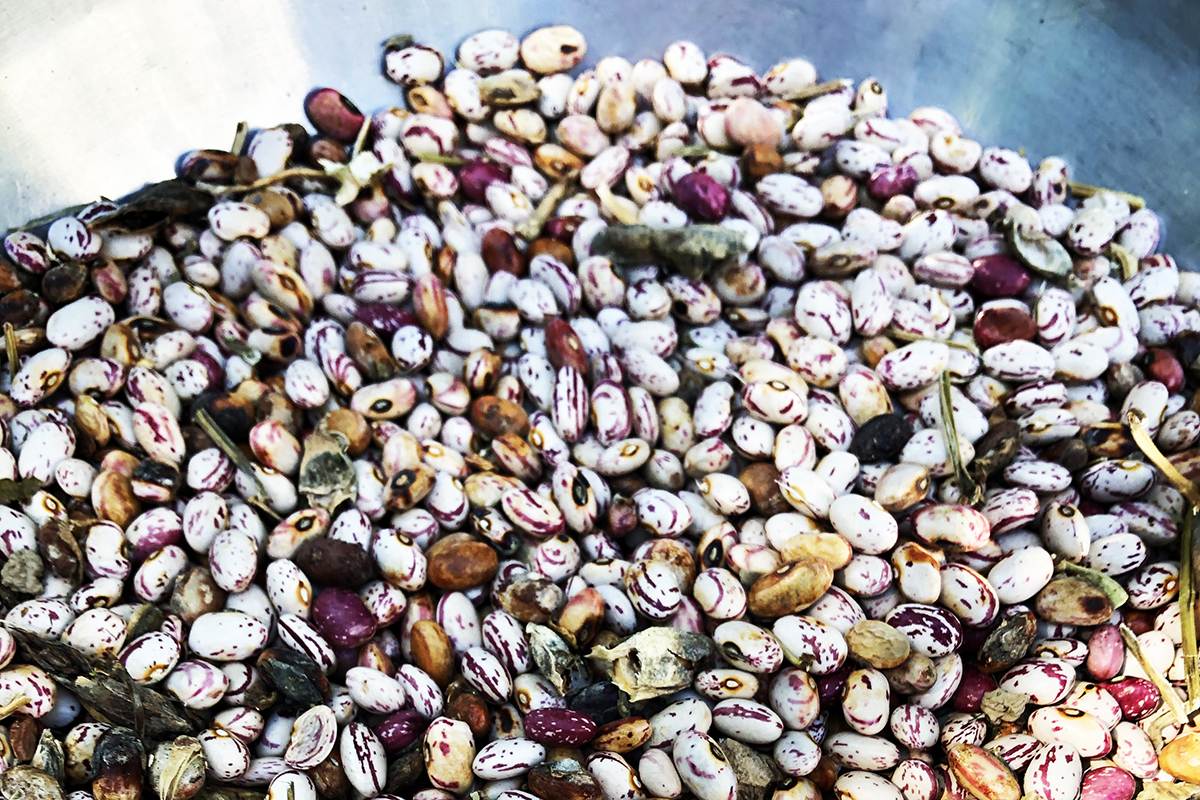 Stories On This Episode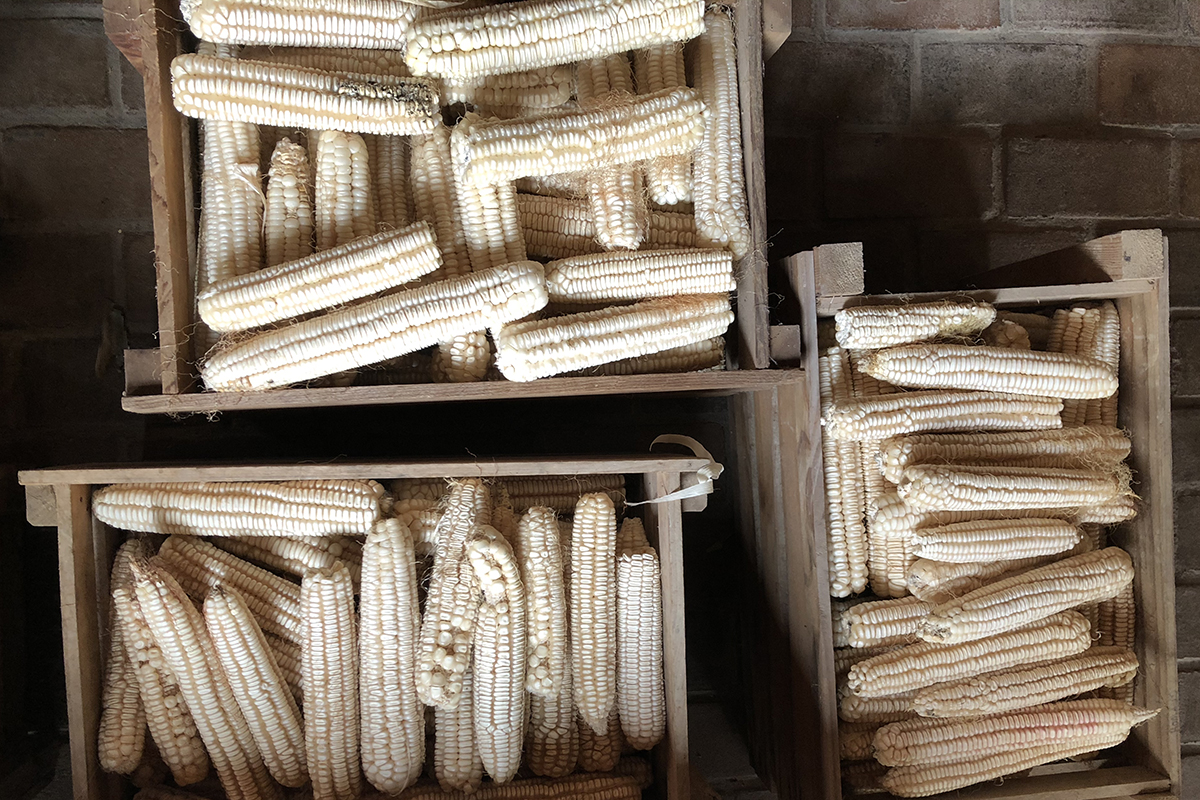 This cornbread is best made with coarsely ground cornmeal, like the kind Denise Breeden-Ost processes from their own seed corn.