"When I try to understand–why on earth would agriculture be practiced that way? The answer is colonization. The answer really is--this wasn't about managing land for everyone's mutual benefit. This was a process of extraction."
This week on the show, we explore the deep roots of regenerative agriculture with Liz Carlisle, author of Healing Grounds:Climate, Justice and the Deep Roots of Regenerative Farming. And learn about restoring native prairies and bringing buffalo back to the land with Latrice Tatsey of the Blackfeet Nation in northwestern Montana. Tatsey is one of the researchers featured in Carlisle's book.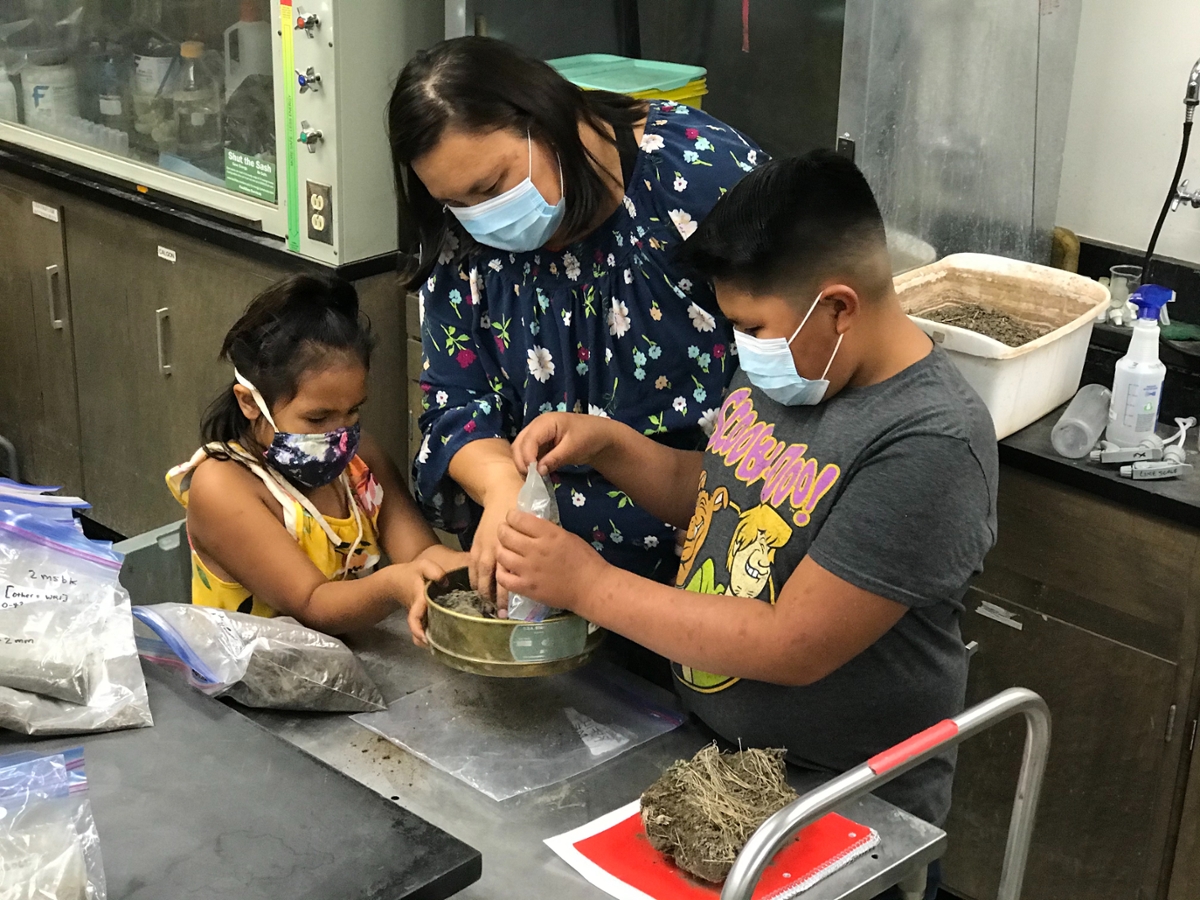 On a show about food and farming--a show called Earth Eats--the subject of climate change and the role of agriculture comes up often. It is becoming increasingly clear that the dominant forms of agriculture practiced in the US, namely monoculture row-cropping, relying on chemical fertilizers and pesticides, heavy tilling of the soil year after year, confined animal feeding operations–-these systems have released carbon into the atmosphere and are contributing to the warming of the planet. 
As we turn our attention towards more sustainable growing methods, regenerative agriculture is often presented as something new. Liz Carlisle's new book Healing Grounds: Climate, Justice and the Deep Roots of Regenerative Farming, reveals the deep roots of these practices found in communities of color, both historically and currently. She tells the stories of four women women of color working in regenerative agriculture, and she argues that the origins of these practices, and the involvement of the people whose knowledge has been ignored, whose land has been stolen, who's labor has been exploited, this is the crucial piece in coming to terms with the climate crisis we all face.
One of the people featured in the book is Latrice Tatsey, a bison ecologist in the Blackfeet Nation in northwestern Montana. I brought Latrice Tatsey and Liz Carlisle together for this conversation.
Music on this Episode:
The Earth Eats theme music is composed by Erin Tobey and performed by Erin and Matt Tobey.
Additional music on this episode from Universal Production Music.