"Should we not address the fact that  people are still making seven dollars and twenty five cents an hour and paying 800 plus a month in rent or cannot afford childcare. You know, can we really say that food is the issue if we don't address those problems first?"
This week on the show we talk with Niesha Douglas and Marianne LeGreco, authors of Everybody Eats, a book about food justice interventions in Greensboro, North Carolina.
We hear about an anti-racist toolkit for farmers markets, plus an interview with Cardinal Spirits' Chef, Abel Garcia and a recipe for a melt-in-your-mouth treat made from spring flowers.
Cardinals Spirits' Executive Chef, Abel Garcia
Just before the coronavirus pandemic shut down bars and restaurants here in Bloomington, Cardinal Spirits had just brought on a new executive chef. Before Abel Garcia had a chance to debut his culinary vision for the restaurant, Cardinal Spirits had to pivot the focus of their operations to survive the pandemic restrictions. The distillery immediately started producing hand sanitizer (which was in short supply in those early days) and they put energy into canned cocktail production and carry-out. Eventually, they offered food for takeout, as well.
Last week, we did a recipe video shoot at Cardinal Spirits, for the Earth Eats YouTube channel. Chef Abel shared two fun recipes with us, which will soon be up on youtube. 
I took the opportunity to sit down with Abel Garcia with my microphone, to talk about how things are going at the restaurant. 
Stories On This Episode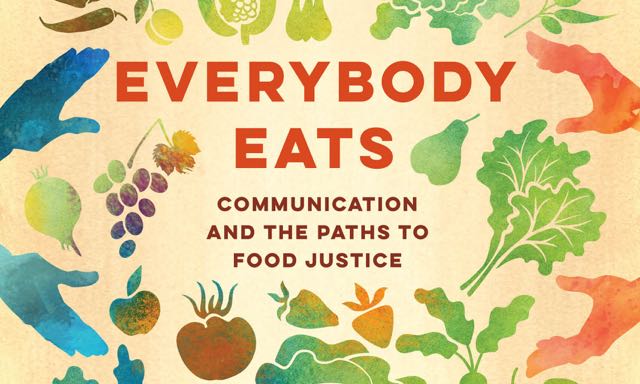 A new book out of University of California Press focuses on food justice conversations and actions in the city of Greensboro, North Carolina. Josephine McRobbie spoke with the authors about what they learned in their research, and what questions remain to be answered.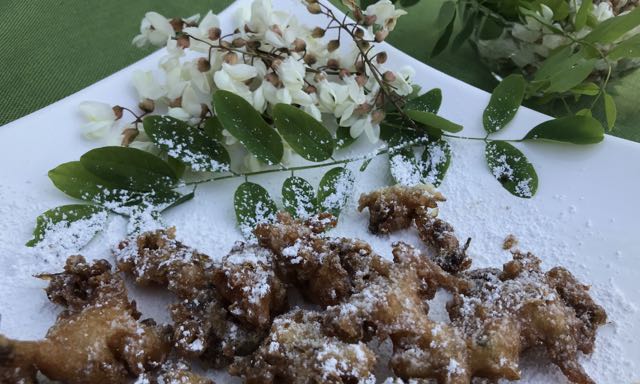 If you catch the flowers growing wild--in that window in early spring--you can fry up a batch of these tasty treats.
A new anti-racist toolkit from the Farmers Market Coalition is designed to help managers of farmers markets think about messaging, vendor support and product availability.