"We can feed the world better through these perennial staple tree crops than we're managing to feed the world now, through soybeans and corn and wheat--which have really harsh environmental consequences as well as nutritional and ecological."
This week on the show we talk with Julia Valliant and Olivia Shoemaker about their research into growing tree nut crops and what it can mean for midwestern agriculture. 
And, we visit a u-pick orchard to gather seasonal treats.
Chestnuts roasting on an open fire...
Until recently, that Christmas carol was my only association with chestnuts. But this fall, I had the chance to explore a chestnut grove right here in Indiana. 
My neighbor and friend, Julia Valiant, is a researcher with the Sustainable Food Systems Science Group at Indiana University. She has an interest in chestnut growers in the midwest, and she invited me out to Anderson's, a u-pick orchard in Mooresville, to check it out. 
We met fellow foragers from several different countries, gathering chestnuts in the shade of the mature trees.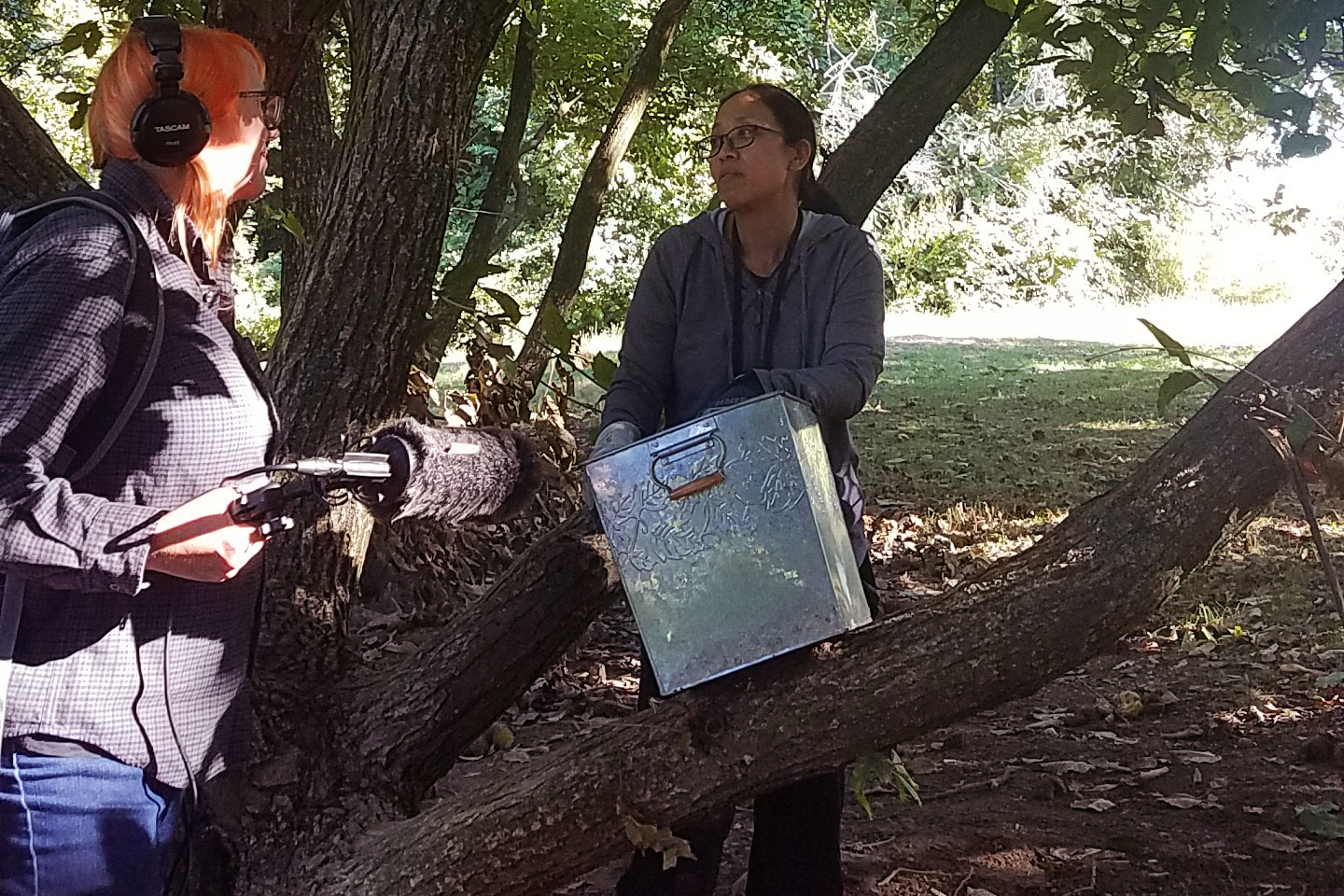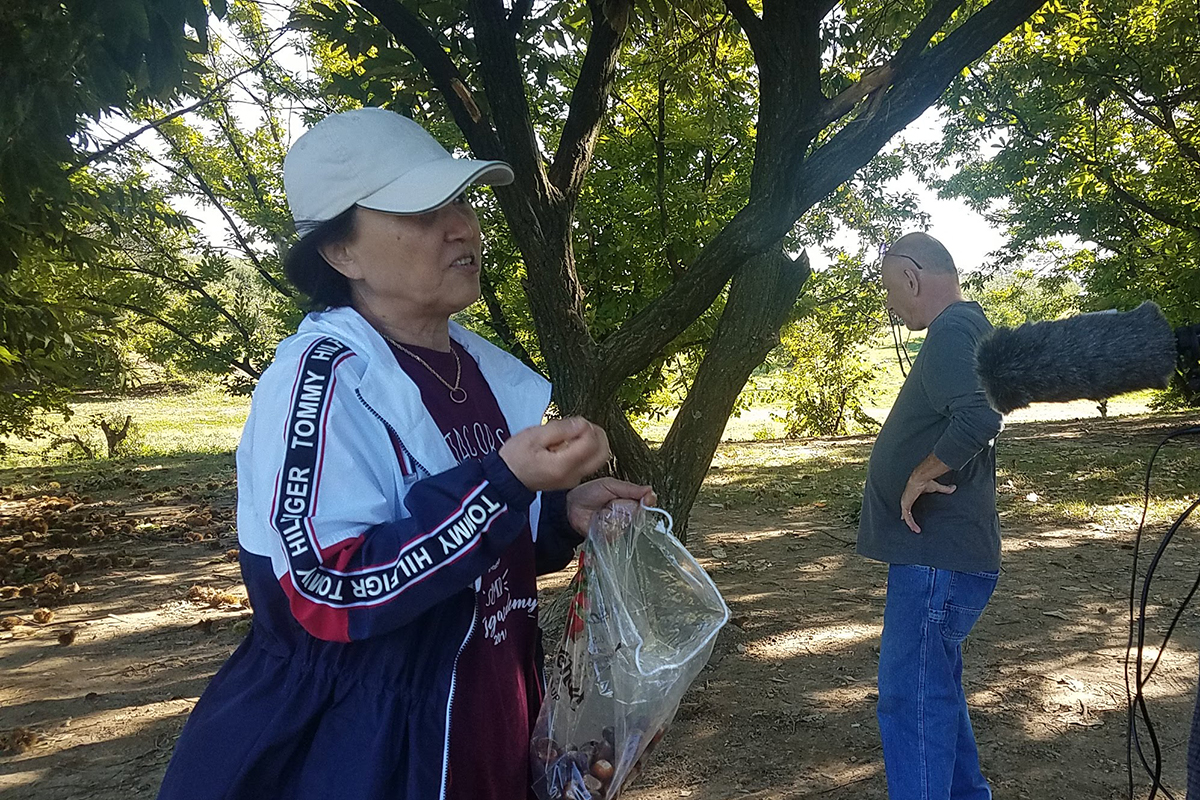 After our visit to the orchard, I invited Julia Valliant and fellow researcher Olivia Shoemaker into the studio for an interview about their study of tree nut production in Indiana and surrounding states. 
Following our conversation, I did some poking around on the internet, looking for ways to prepare them other than the iconic 'roasting over an open fire.'
I found recipes for simple dry roasting and glazing with sugar, honey or maple. Here is a recipe for Maple-glazed Pan-Roasted Brussels Sprouts with Chestnuts, and I found several Chinese dishes of chestnuts braised with chicken and even mushrooms. I saw a lovely recipe for a cauliflower chestnut soup on the BBC Good Food website. It seems they are more commonly found in British cuisine than American--they had a number of recipes there. 
I'd love to hear your favorite ways to enjoy chestnuts. Drop us a line: eartheats at gmail dot com. 
Music on this episode:
The Christmas Song-Nat King Cole
The Earth Eats' theme music is composed by Erin Tobey and performed by Erin and Matt Tobey.
Additional music from the artists at Universal Production Music.