This week on the show, we talk with professor, entrepreneur, community artist and urban gardener Dr. Jarrod Dortch about the value of growing food, beyond the food itself. 
Harvest Public Media has a story about the effects of climate change on livestock farming and a piece on farming insects for food. All that and more, this week, on Earth Eats.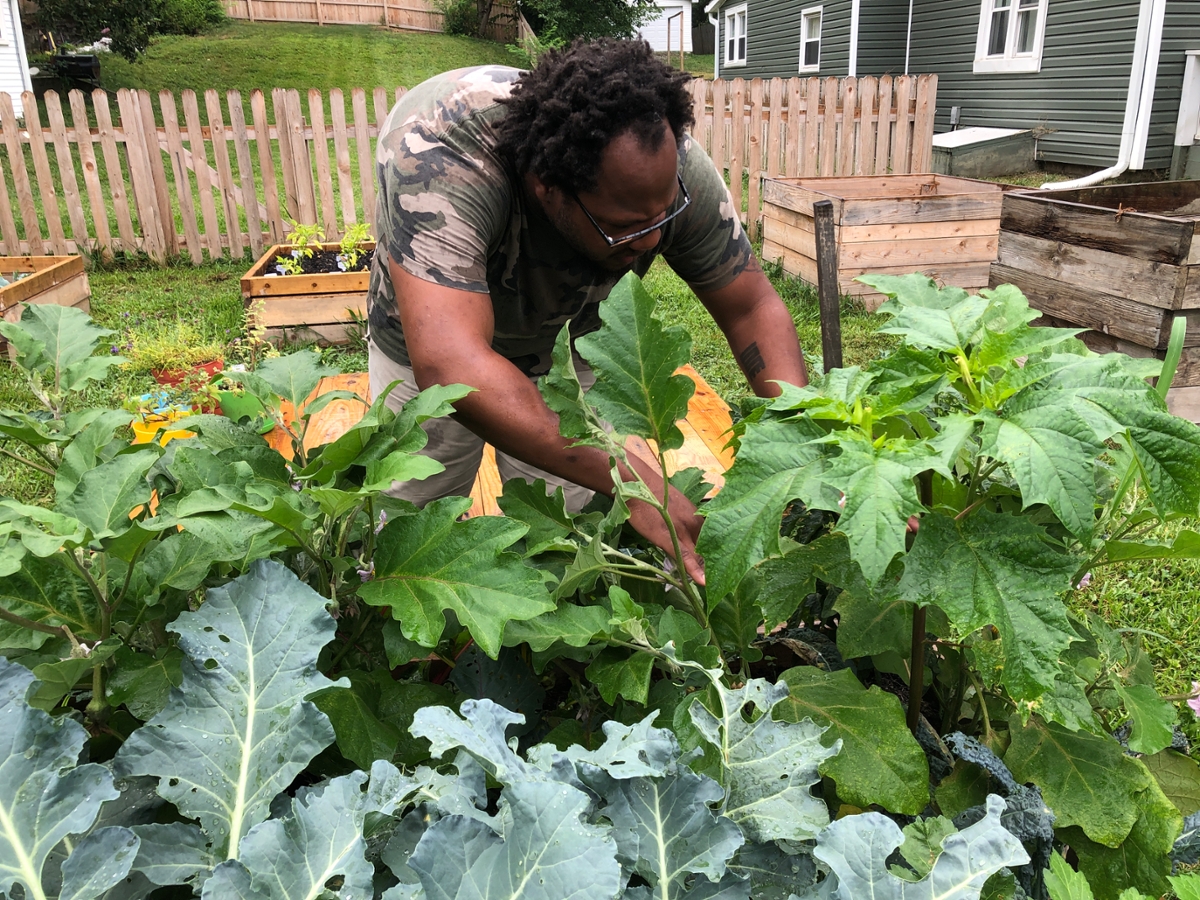 Solful Gardens
Dr. Jarrod Dortch is a Professor of Communication at Ivy Tech Community College. He lives in a bungalow on Nelson Avenue in the Garfield Park neighborhood in Indianapolis. His home is part of the Big Car Collaborative's Artist and Public Life Residency in the Cruft Street Commons. His garden is also a community garden, sponsored by Big Car and Slow Food Indy (where Jarrod is a board member). The Tube Factory Artspace is just around the corner, and Jarrod Dortch has been connected with the art collective for about 10 Years. 
Our conversation centers on his work as a gardener. Jarrod is the owner and operator of Solful Gardens. He grows food himself, and he helps other gardeners get started by building raised beds their own yards, complete with soil,  plants, and some fencing to keep the animals out. He utilizes square foot gardening concepts and companion planting, and focuses on crops that the clients will use in everyday cooking, and produce that is easy to preserve. In some cases he maintains the garden for the clients, for some he provides support and consultation as they build their knowledge and skills. He also works with organizations and community gardens. 
Jarrod's motivation for sharing gardening with his community is not just about increasing food access. Growing food brings so much more to his life--getting him outside, connecting him with the natural world and providing the satisfaction that comes from nurturing a plant from seed to fruit. You can connect with Solful Gardens on Twitter, Facebook and Instagram.
Hear our conversation in this week's episode of Earth Eats. 
Music on this episode:
The Earth Eats theme music is composed by Erin Tobey and performed by Erin and Matt Tobey.
Additional music on this episode from the artists at Universal Production Music.