"Food connects to…for me personally, it's something that I connect with in ways that are hard to describe at times. Perhaps because I've been away from my family, from India, and America has become my home. But, when a place becomes your home, I think we still keep the things that mean a lot. And I think food is one of the ways–you know? It's beautiful memories, nostalgia…"  
This week on the show, we're in the kitchen with Kashika Singh. She teaches Hindi and Urdu languages at Indiana University, and she shares another aspect of Indian culture –namely, food.
I dropped in on one of her cooking sessions at the IU Food Institute, and sat down with her in the studio to learn more about her work.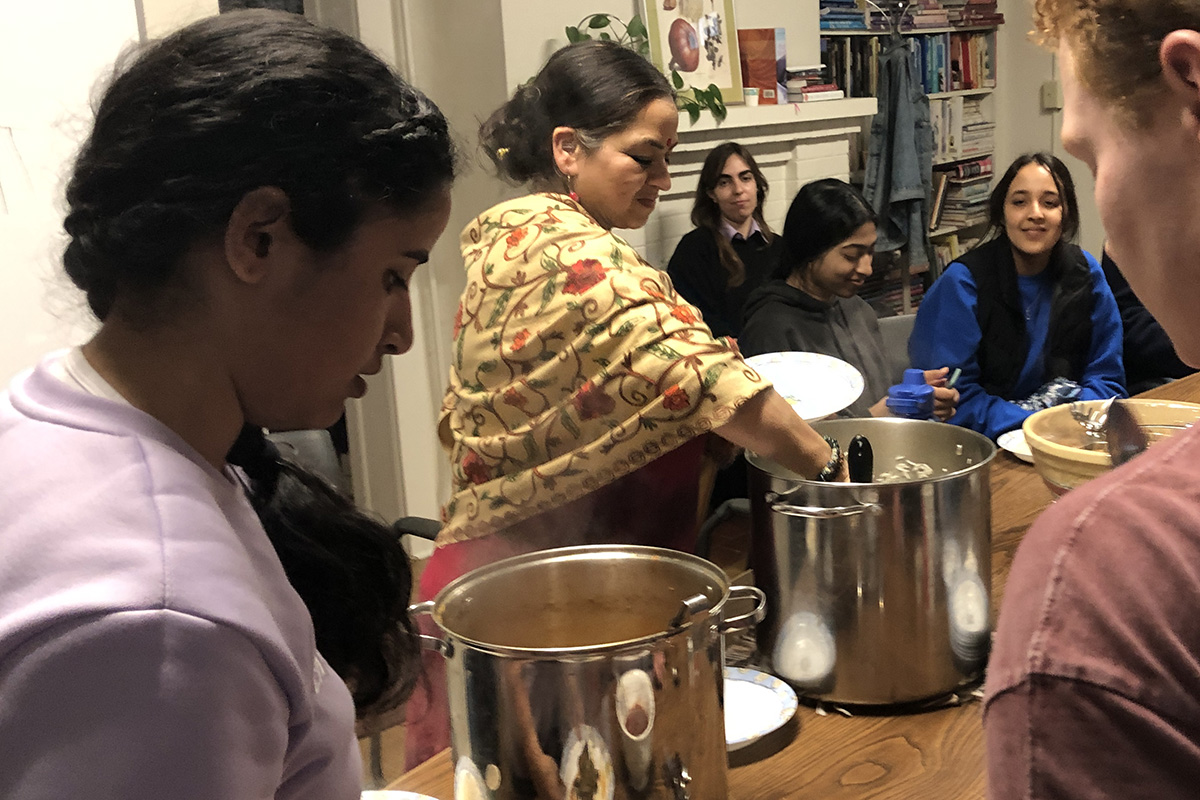 Food connects people. This is a concept we've explored many times on this show. This week, we're paying a visit to a little house on the edge of the IU campus where the IU Food Institute has been situated for the past 8 years. It is the site of monthly cooking sessions called In the Kitchen with Kashika. 
Kashika Singh is a Senior Hindi Urdu Lecturer in the Dhar India Studies program at Indiana University. When she noticed the effect the pandemic was having on the mental health of her students, she wanted to find a way to connect with students in a less academic way. She always includes a section on food in her classes, and she decided that monthly cooking sessions would be a nice change of pace for students, and could offer some of the comforts of home that they might be missing. She partnered with the IU Food institute and opened the informal workshops to anyone who wanted to join in. 
I had the chance to experience one of the last cooking sessions of the school year. Together they made Rajma, a spicy kidney bean dish, seasoned Basmati rice called Jeera, and a simple bread called baati.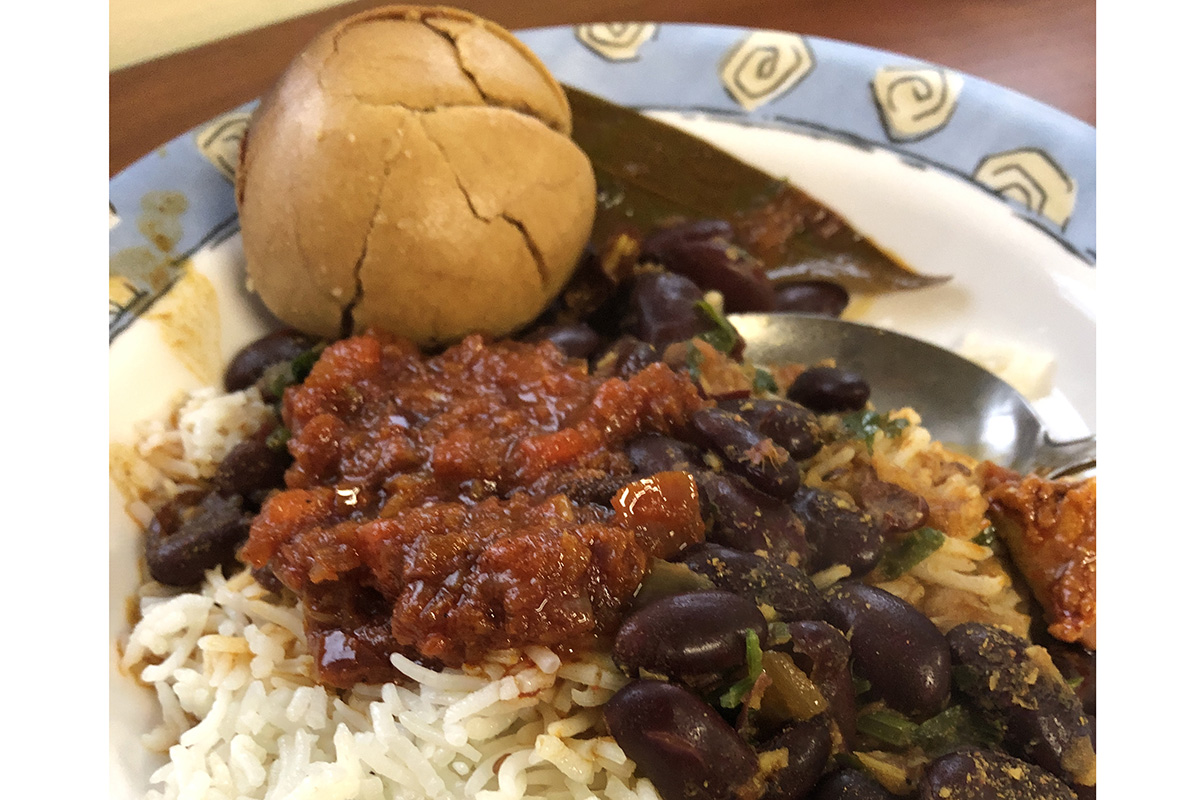 Later, I sat down with Kashika in the studio to talk about what these workshops mean to her. Listen to our conversation and highlights from the cooking session, on this week's episode of Earth Eats.
Mentioned in this episode: 
Sattvic foods -- plain food, hardly any spices, no garlic ginger onion
Tamasic foods –- hot in nature, also can include non-vegetarian food.
Mathani -- a wooden whisk used to churn butter to make ghee
Kitchari -- Indian comfort food
Lolark Kund -- the sacred step well that Kashika mentions in the story of her name
Note: The IU Food Institute has closed it's doors on Park Street, but their website remains active. In the Kitchen with Kashika may continue at another venue--check their website in the fall for updates.
Music on this Episode:
The Earth Eats theme music is composed by Erin Tobey and performed by Erin and Matt Tobey.
Additional music on this episode from Universal Production Music.