In the spring of 2018, I paid a visit to the White Violet Center for Eco-Justice At The Sisters of Providence of St Mary of the Woods in Terre Haute, Indiana.
They were having a partiuclarly cold and wet spring, and I wanted to hear how it was affecting their growing season.
I also wanted to learn more about a cucumber grafting study I'd heard about.
Candace Minster was the one to talk to. At the time, she was the Garden Manager at White Violet. She is now the Garden and Fiber Arts Coordinator for the center.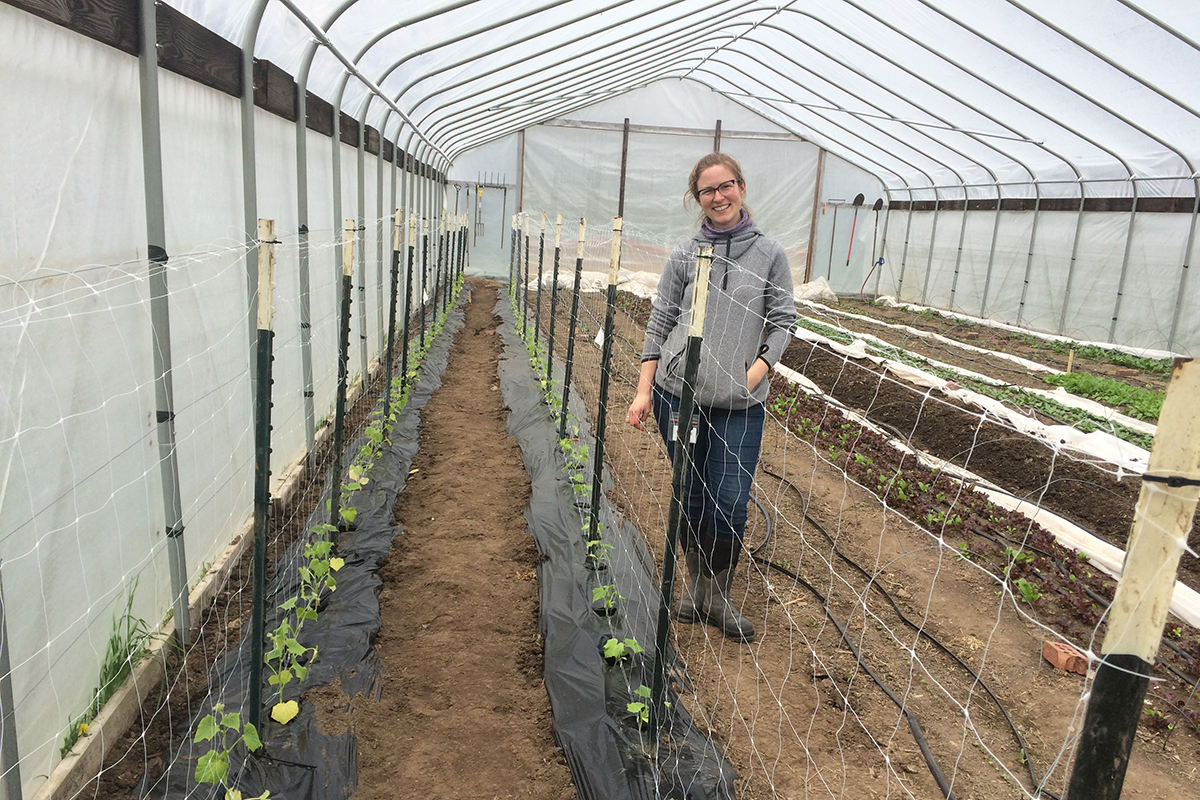 To call it a garden is a bit misleading. It is more like a small-scale farm. They've got five acres of certified organic gardens, a couple of acres of fruit trees, and they raise alpacas for wool, and chickens for eggs. The garden provides fresh produce for the Sisters of Providence living and working at Saint Mary of the Woods. They also run a CSA, sell at the Downtown Terre Haute Farmers' Market, and stock a  Farm Store on site.
The center also serves as an educational space, and in some cases, a place for research.
Cucumber Research
The White Violet Center was in its second year of participation in a cucumber grafting study with a researcher from Purdue. Wenjing Guan, a Horticulture Specialist at Purdue University is hoping to extend the season for heat-loving cucumber crops, by grafting them with winter squash rootstock. She's working with eight Indiana growers, providing them with grafted seedlings to test out on their farms.
So far, the study has shown that grafting can help growers get an early start on cucumbers. The plants with winter squash rootstock can tolerate lower temperatures than non-grafted cucumber plants, so growers can get them into the ground earlier in the season. Not only does production start sooner, it also lasts longer, and the overall yield is increased with the grafted plants.
Guan says that after the study is complete, the next phase will include educating growers on how to graft their own plants. The procedure is delicate and time-consuming, so some farmers may choose to purchase grafted plants instead of producing them on site.