"As you walk through the doors, whether you like to cook or you don't like to cook, you feel welcome, and things are accessible…" --Sam
"What our vision is, is to make it a better world through breaking bread at the kitchen table, if you will." --George
This week on the show, we talk with co-owners of Bloomington's independent kitchen supply store, Goods for Cooks, Sam Eibling and George Huntington. We hear about the shop's nearly 50 year history, as it has changed hands, updated, and maintained a commitment to quality goods and face-to-face customer service. 
Plus, a story from Harvest Public Media on this season's wheat crop in the face of drought conditions and supply disruption.
Connecting over cookware
If you are into food and cooking, you are probably familiar with those high-end cooking supply stores like Williams Sonoma, or Sur la Table. Or, maybe the big box variety, like Pottery Barn or Bed Bath & Beyond are more in line with your budget. 
Here in Bloomington, we are lucky to have an independent, locally owned retailer featuring high quality kitchen equipment, specialty foods like imported jams and mustards, fancy vinegars and gourmet pasta. 
The shop is Goods for Cooks, it's located in an historic building.on the courthouse square in downtown Bloomington, and the business itself has quite a history. I visited Goods for Cooks recently, and spoke with two of the current co-owners, Samantha Ebling and George Huntington. We talked about the various iterations of the shop since its founding in the 1970s, what sets them apart from the national chains, and how they weathered the most difficult days of the Covid 19 pandemic.
Music on this episode
The Earth Eats theme music is composed by Erin Tobey and performed by Erin and Matt Tobey.
Additional music on this episode from Universal Production Music.
Stories On This Episode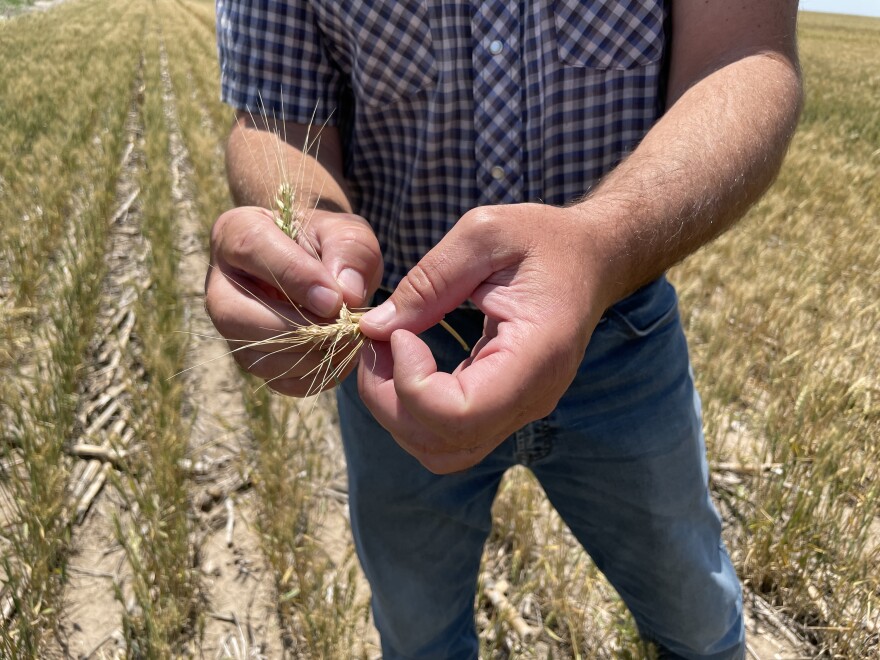 Russia's invasion of Ukraine created high prices for wheat. But between drought and costly inputs, wheat farmers might not benefit from the booming market.