This week on the show, we visit Nightfall Farm, a livestock farm in Southern Indiana focused on sustainable agriculture.
We talk about perennial pastures, rotational grazing and what famers can learn when they listen to their animals.
Here in Southern Indiana there's no shortage of farmland. When driving along rural state roads you're bound to pass through acres of land devoted to corn and soybeans. We don't find those products at our local farmers market, though. Corn and soybeans are grown at an industrial scale, and they're processed into other products-- some of which feed animals (also raised at an industrial scale) and others find their way into processed foods on the grocery store shelves.
Those acres of corn and soybeans are raised on land that is tilled, year after year, with the same crops planted, and chemical herbicides, pesticides and fertilizers are applied to the fields for predictable results.
This week we're devoting the show to a conversation about another way of farming.
I recently visited Nightfall Farm, near Crothersville Indiana to talk with Liz and Nate Brownlee about their farming practices. We started with a tour of their farm. Liz grew up on the land, and her family had been renting it out for decades to a larger neighboring farm before Liz and Nate took over 8 years ago. Now the 250 acre farm is hosting chickens, sheep, pigs and turkeys raised on pasture and tended to by two humans determined to bring the place back to life, and to support the local food systems in their community.
Hear their story and listen to our nuanced discussion about connecting with the animals they raise and why that matters, the role of sustainably raised meat as we face climate change, and the importance of confronting the true cost of our food.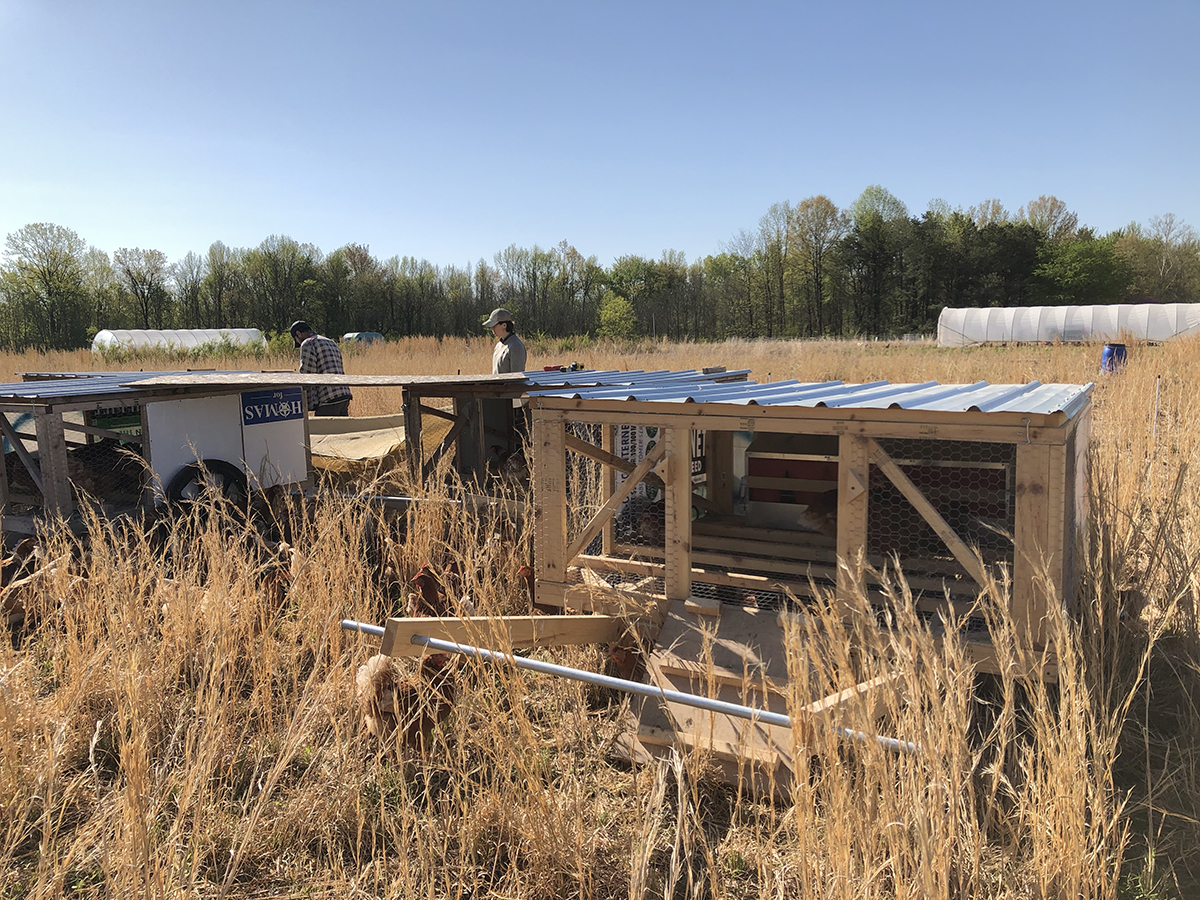 Music on this Episode
The Earth Eats theme music is composed by Erin Tobey and performed by Erin and Matt Tobey.
Additional music on this episode from the artists at Universal Production Music.