"We can quantify where to put stores, we can quantify where to put farmers markets, we can quantify how many black farmers there are and how much capital might be needed to support--but you can't quantify joy."
On today's show, a conversation with food scholar Ashanté Reese. She is Assistant Professor in the Department of African and African Diaspora Studies at the University of Texas at Austin. She is the author of Black Food Geographies: Race, Self-Reliance, and Food Access in Washington D.C. Most recently she co-edited, with Hanna Garth, Black Food Matters: Racial Justice in the Wake of Food Justice. 
Reese's work examines the structural forces that dictate food access in urban areas, and highlights the ways in which Black residents navigate the inequities in our food systems. 
Reese looks at the history of Deanwood, a majority black neighborhood in Washington D.C. through extensive ethnographic fieldwork. She spent time in the neighborhood, in backyard gardens and small stores, talking with residents about their lives and their experiences. She connects the stories of community members to larger issues of racism and gentrification. 
In her introduction she states, 
"Black Food Geographies is a love letter to and an affirmation of what is possible when we listen to Black people's food stories beyond an all encompassing narrative of lack."
In this special web-only version of the interview, Ashanté Reese talks about her research, and about how she changed her fieldwork methodologies in response to what she was noticing in her conversations with the residents of Deanwood. She talks about her collaboration with Hanna Garth, author of Food in Cuba and about being inspired by Christina Sharpe's book In the Wake: on Blackness and Being. She also mentions Saidhiya Hartman's book Lose Your Mother: A Journey Along the Atlantic Slave Route.
We talk about the mutual aid organizing she and others spun together in a hurry during the Texas winter storm and power outage and she reflects on what she's learning from her new baking practice--about food, memory and black improvisation.
Music on this episode:
The Earth Eats theme music is composed by Erin Tobey and performed by Erin and Matt Tobey.
Additional music on this episode from Toby Foster and from Universal Production Music.
Stories On This Episode
World Central Kitchen is known for responding quickly in distasters. Most recently they set up operations in Texas.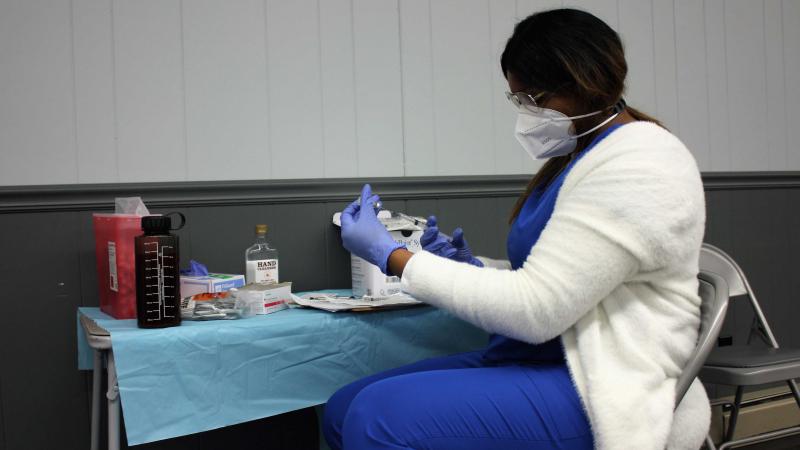 Some hoped the single dose Johnson & Johnson vaccine would make it easier to vaccinate vulnerable, hard-to-reach populations.