"She looked at my husband and she was like, 'Jennifer, translate what I'm about to say' (she doesn't speak English). She's like, 'Tell Derek that I said to please start a website for you and help you spread the word about your cake business.'  And I was like, 'Grandma, I don't really know who's gonna buy a cake from me.'" 
This week we're talking with Jennifer Whitley, owner of Cakes by Yenni. She walks us through the assembly and decoration of her strawberry cake with strawberry buttercream icing, and shares the origin story of her new home-based business.
Pulling into the driveway of a brick-faced house in a stylish suburban neighborhood in Bloomington, you'd never know that a baking mastermind lives inside. Jennifer Whitley owns a small business called Cakes by Yenni, and she bakes in her home kitchen. She launched her business in August of 2022. Her path to running a food business is not exactly linear. She's trained as a speech language pathologist and she worked as an IU professor for 6 years in that field.
In some ways however, her new endeavor lines up perfectly with her history. Hear her story this week on the show, and catch her tips for baking and decorating a heavenly strawberry cake. She even has ideas for how to slice your cake!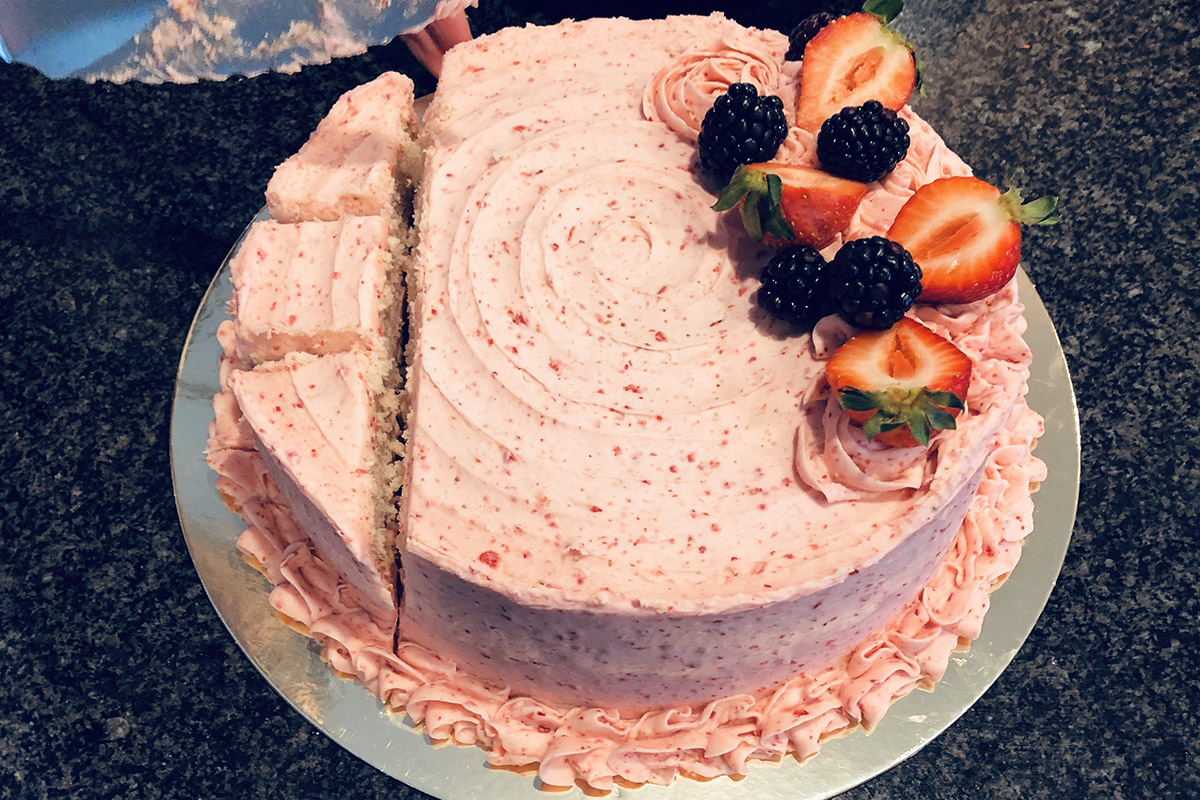 Music on this episode
The Earth Eats theme music is composed by Erin Tobey and performed by Erin and Matt Tobey.
Additional music on this episode from Universal Production Music.