Christi Jane Bennett, the woman charged with running her car through protesters in Bloomington last summer, is dead at the age of 67.
A source within the Denver Police Department confirmed Bennett was found dead in a Denver hotel room on February 6.
Bennett was scheduled to appear in court Monday on charges related to the 2020 incident. Monroe County deputy prosecutor David Gohn said the county dropped its case against Bennett after learning she was deceased.
READ MORE: Bloomington Police Arrest Driver Who Ran Car Through Protesters
Last July, protesters had gathered in downtown Bloomington to rally against racism after a local activist claimed he was almost lynched near Lake Monroe.
Police said the hit-and-run incident began when a red Toyota Camry stopped in front of a scooter in the road. A passenger in Bennett's car got out and threw the scooter to the side, and a 29-year-old woman approached the vehicle and stood in front of it with her hands on the hood of the car. Police say the vehicle, driven by Bennett, then began to accelerate, causing the woman to go up onto the hood of the car.
After being booked at the Monroe County Jail in Bloomington, Bennett posted $500 bond.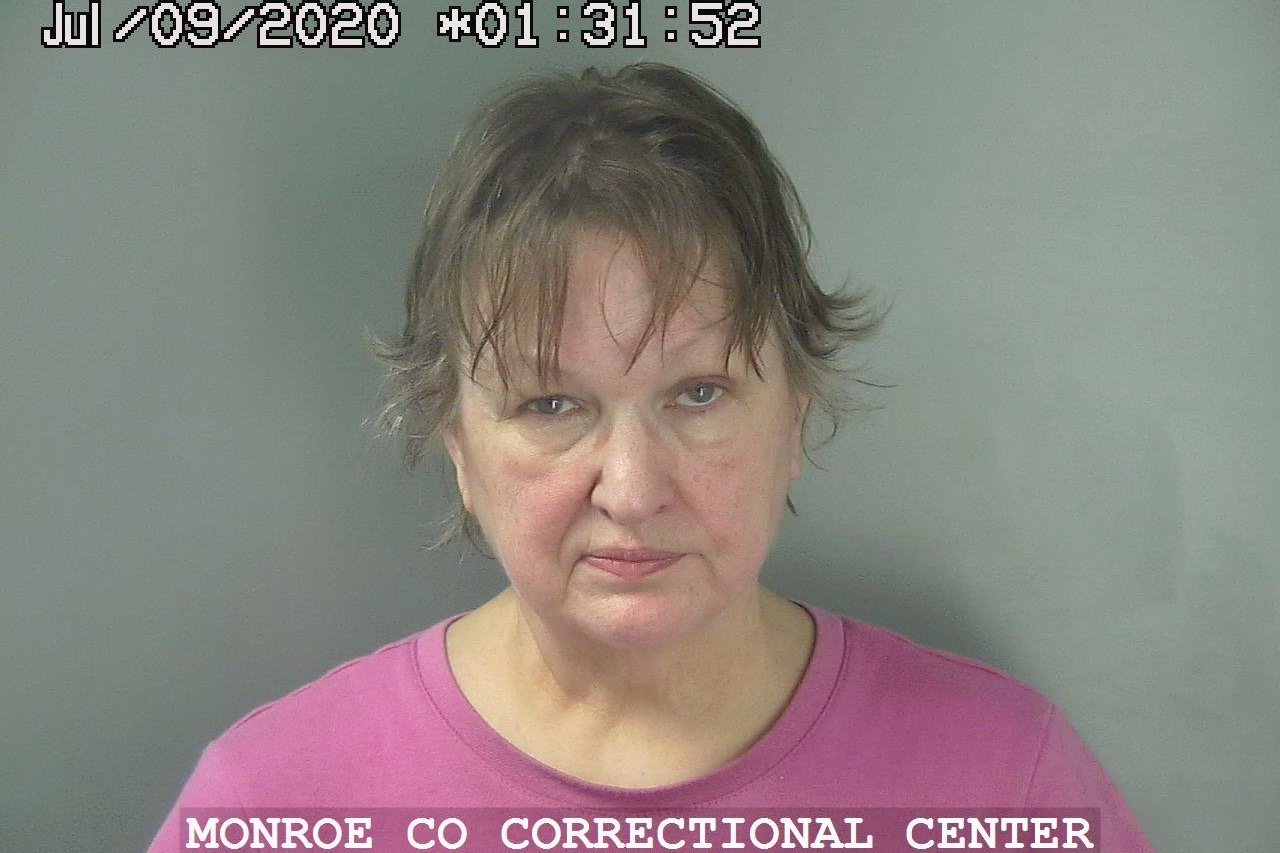 Bennett had been charged with multiple felonies:
Two counts of criminal recklessness committed with a deadly weapon (Level 6).
Leaving the scene of an accident with moderate or serious bodily injury (Level 6).
Leaving the scene of an accident with bodily injury (Class A misdemeanor).
Bennett had previously served time in the Indiana Women's Prison from September 2008 through August 2010 on a felony charge of stalking.
Over the last 20 years she had been arrested on a variety of charges, including intimidation, harassment and check deception. Online court records show in November 2010, Morgan County Superior Court said she suffered from a mental disorder and ordered her to be transported to the Evansville State Mental Hospital for treatment.
According to the report from the Denver Office of the Medical Examiner, Bennett died of blunt force injuries to the head with significant contributing factors of heart disease, high blood pressure and plaque buildup in her arteries.
"Given that it is unclear how the decedent sustained these injuries, the manner of death is undetermined," the autopsy reads.
Bennett was experiencing homelessness when an unidentified friend found her lying face up, unresponsive in a Denver hotel room. When authorities arrived, Bennett was pronounced dead at the scene.
Bennett had a fractured skull, brain contusions and hemorrhaging around the brain. Internal examination found widespread heart disease and that she had suffered a heart attack and mild stroke.
Per the report, Bennett's friend said Bennett told her that she had been "struck on the head by a heavy door a few nights prior" to February 6, though the friend did not witness the incident.
A toxicology report shows Bennett tested positive for THC, the psychoactive component in marijuana, but there was no evidence of alcohol, tobacco or illicit drug use at the scene. Suicide is not suspected.
Cathy Knapp and George Hale contributed to this story.
This story has been updated.