Monroe County and Bloomington leaders have been struggling to expand their convention center, while two other cities are just getting into the business.
Bloomington city leaders want to take over the operation of the convention center and expansion project by transferring ownership of the existing building and land from the county. 
At a recent county commissioner meeting, Greater Bloomington Chamber of Commerce President Eric Spoonmore presented what he calls a 'win-win' for all parties. 
"The city is willing to reasonably compensate the county in order to do this. This will provide much needed resources for county government to pursue other high priority projects, such as the new quarry park that we're excited about," Spoonmore said.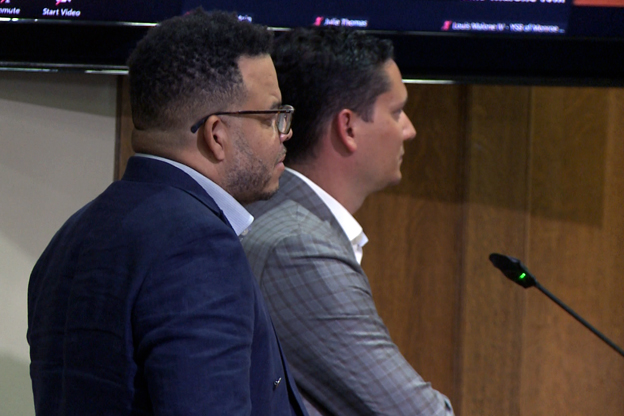 More details were presented to Monroe County Council. The city will pay off the existing debt of $2.2 million on the current center, receive ownership of the current land and property designated for potential use, and receive the county's share of the annual innkeepers' tax used for the convention center. 
The city also offered its share of the opioid settlement funds to the Monroe County Health Department and to expand the transit system beyond city limits to provide an east-west corridor to Ivy Tech and nearby employers. 
Deputy Mayor Don Griffin says it's about consolidating efforts to better serve the community. 
"They are working on a new jail justice facility, let's have them concentrate on that while we concentrate on this, so we divide and conquer and it makes our entire community better," Griffin said. 
He says the proposal is a first step in a complicated transaction and expects negotiations. 
The city wants to form a smaller committee with city and county government officials to iron out the details so it can be approved by September. 
Spoonmore says they can't delay the process any longer. 
"The city and the county have to figure out a pathway forward to get moving on this before we're in the crosshairs of the General Assembly again, and they sunset the food and beverage tax, which is the only funding mechanism available to get it done," Spoonmore said. 
Monroe County Council passed a food and beverage tax increase in 2017 to fund the expansion. Since then, it's taken in almost $15 million dollars – most of which goes to the city. 
Besides the pandemic, funding mechanisms, elected official turnover, facility size and location are just a few of the reasons the project never got off the ground. 
READ MORE: Agreement Stalemates Continue To Plague Monroe Convention Center Expansion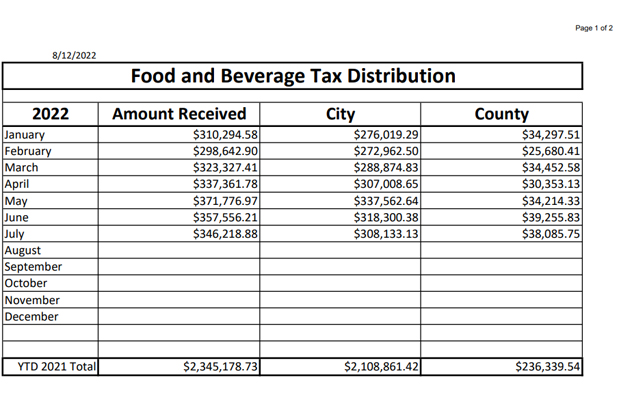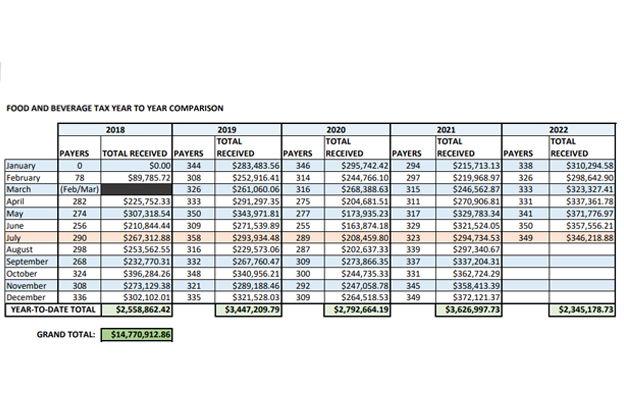 Other cities are using that form of tax and new funding mechanisms. 
Terre Haute Mayor Duke Bennett says the city is using $4.3 million from a recently awarded state READI grant to help fund a new parking garage. It will serve the convention center and a new hotel.  
"We're already turning business away at the convention center that they need another couple of hundred hotel rooms and so that's our next focus and effort is to get those hotels built." 
Terre Haute opened its new $35 million downtown convention center in April.
General Manager Tennille Wanner says she doesn't think new and expanded convention center space in the state will hurt business. 
"I think it adds, you know, it's it adds a lot of value. And I think with what we've gone through what everybody's gone through financially through COVID, I think that more meeting planners will start looking at smaller cities, because we're more affordable," Wanner said.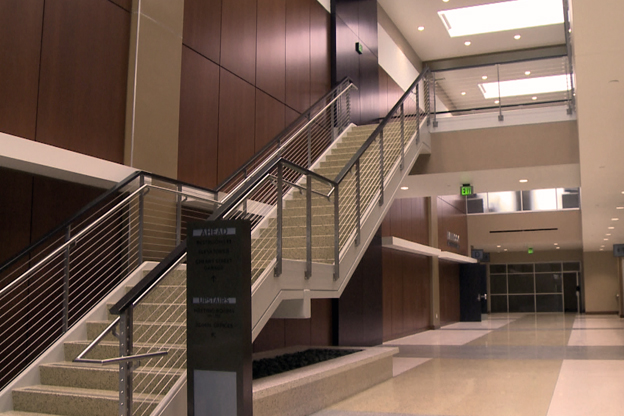 Columbus leaders were ready sign a developer and hotel chain until the pandemic hit. Mayor Jim Lienhoop says the city recently hired a consultant to see if a hotel conference center makes sense. 
"The consultant said, yeah, the world has changed, business travel has changed. But the convention business that we were talking about, the number of visitors and so forth would still continue to support what we want to do in the downtown area here." 
Lienhoop says the consultant also suggested they build it a little bit bigger. He says the report is giving the project momentum. 
Monroe County leaders hope things will pick back up too. Visit Bloomington Executive Director Mike McAfee says tourism is 20 percent ahead of a record-breaking 2019. 
"We want to be able to host groups of 300 to 400, that's the kind of demand we're getting. We have groups coming to us that want to come, or that we meet with that are at that size. Or two groups at the same time," McAfee said. 
He says Bloomington has the smallest convention center in the state, yet the second most desirable location after Indianapolis. 
But county officials aren't convinced they're getting a fair deal.
Monroe County Commissioner Julie Thomas calls the proposal "insufficient." She says she felt the process was moving forward before the pandemic in creating a Capital Improvement Board to manage the convention center's construction and operations. 
"This is the city council, the county council, the mayor, and the Board of Commissioners, we all need to agree on this. It's not one person doesn't drive the bus," Thomas said.  
She says details are vague and there need to be more conversations with public input. 
"Convention center folks will say no, conventions are back. That's not what I'm reading elsewhere. We now have to contend with what is the impact of Senate Bill one," Thomas said. 
That's Indiana's near-total abortion ban that takes effect September 15. Thomas says the Indiana Chamber says it will impact tourism in Indiana – and she worries about the kind of jobs it will bring. 
READ MORE: Governor Holcomb largely dismisses potential economic impact of abortion ban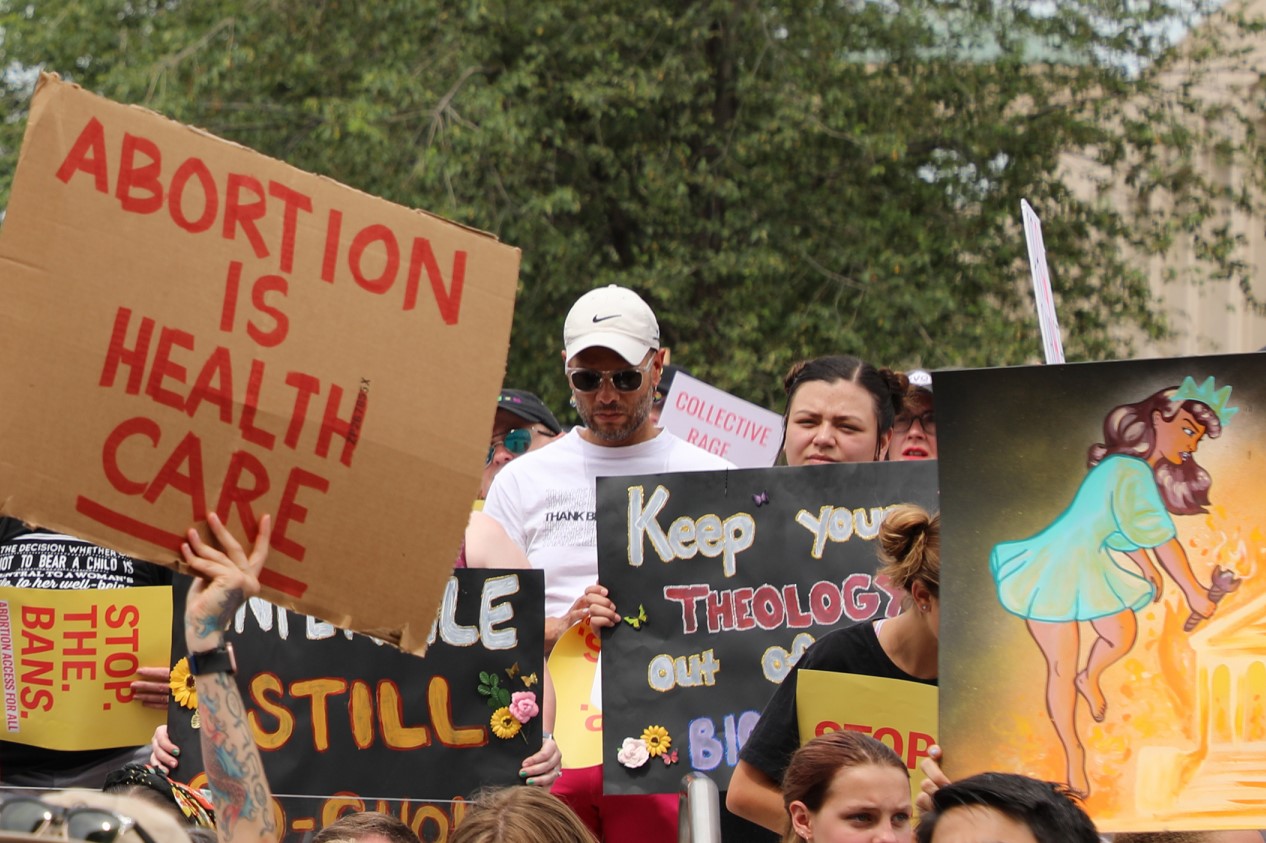 "What kind of jobs are those? Are they more than minimum wage jobs? Are they more than service industry jobs? We need to do better than that if we're going to do economic development." 
Thomas says while figuring out the convention center expansion is important; she says her priority is working through community justice reform. 
Terre Haute's Bennett says their new center gives them a tool they've never had before. 
"I think it's great for all of our Indiana communities, people go experience something different. But we've never been able to offer Terre Haute. And so we're gonna bring as many different things and get in on that that circuit," Bennett said.
Estimates to fund the Bloomington expansion and renovate the existing facility totaled $44 million, but that could end up almost doubling now.
County commissioners approved an appraisal for the convention center properties at this week's meeting. Mayor John Hamilton says there's no scheduled meetings on the city's proposal, but hopes leaders will be able to meet with the commissioners in the next couple of weeks.