Monroe County Commissioners say the city's proposal to take over the convention center is insufficient.
Bloomington city leaders want the county to transfer ownership of the convention center to them. Then the city would be able to take over the convention center expansion project and daily operations.
More details were presented to Monroe County Council Tuesday night. The city will pay off the existing debt of $2.2 million on the current center, receive ownership of the current land and property designated for potential use, and receive the county's share of the annual innkeeper's tax used for the convention center.
The city will also contribute its portion of the opioid settlement funds to the Monroe County Health Department and expand Bloomington Transit beyond city limits to provide an east-west corridor to Ivy Tech and nearby employers.
Commissioner Julie Thomas says she felt like the process was moving forward before the pandemic.
"We wonder what happened to all of that work that went in for multiple years to work through the details of creating a capital improvement board?"
Thomas says details are vague and there needs to be more conversations and public input.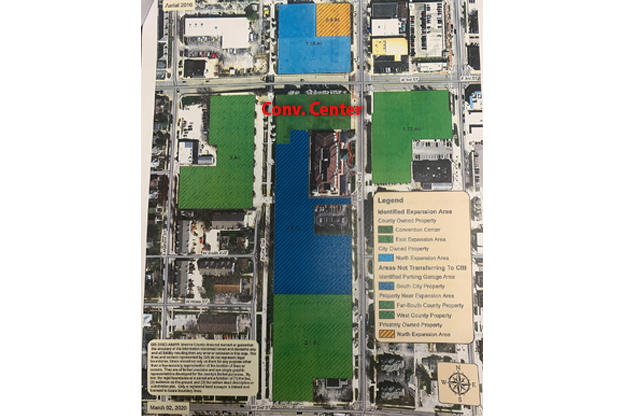 "This is the city council, the county council, the mayor, and the board of commissioners - we all need to agree on this. One person doesn't drive the bus," Thomas said.
Monroe County Council passed a food and beverage tax increase in 2017 to fund the expansion. Since then, it's taken in more than $14 million – most of which goes to the city.
Thomas says while figuring out the convention center expansion is important; her priority is working through community justice reform. The commissioners recently approved a $10 million agreement to purchase 90 acres in southwest Bloomington for the site of a new jail.
Bloomington Deputy Mayor Don Griffin says it's about consolidating efforts to better serve the community.
"How can we help each other in the community? Not Bloomington and Monroe County, but community as a whole?"
Griffin says the proposal is a first step in a complicated transaction and expects negotiations.
The city wants to form a smaller committee with city and county government officials to iron out the details so it can be approved by September.
: