Standing alone in a field in Knox County, an abandoned 19th century asylum isn't the first place you'd think to send an ailing relative.
But County Farm Hospice House, Inc., hopes you will.
One of its founders, Andy Barmes grew up in Vincennes in the shadow of the Knox County Poor Asylum. He remembers neighbors visiting relatives in the asylum, which closed its doors in 1974.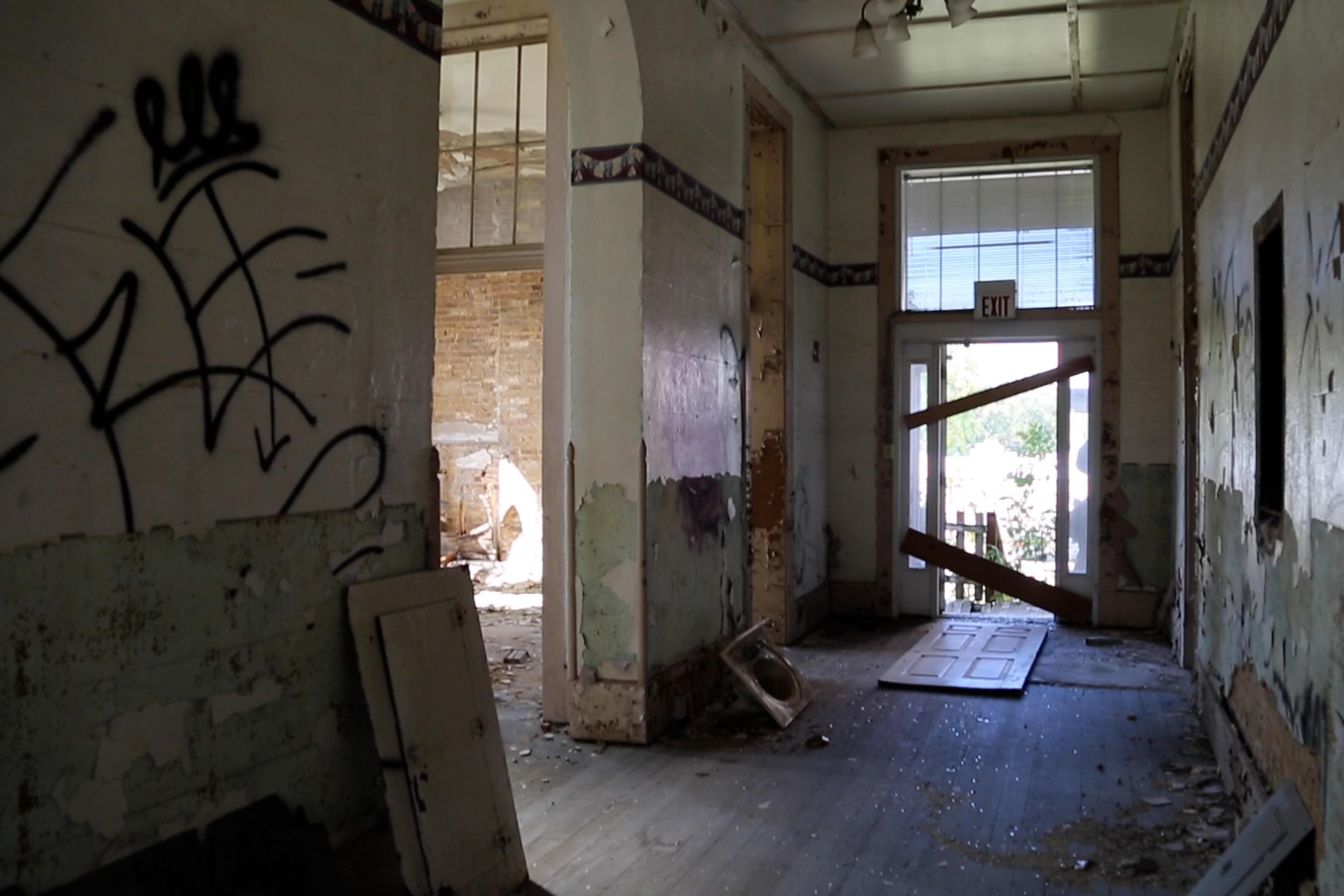 "Every Sunday after church, they'd come out here and they would have a meal with one of their family members," Barmes said. "So yeah, there's a lot of good stories that come out of come out of this facility."
Now, his nonprofit owns the site. Barmes and his wife hope to transform the derelict building into an end-of-life care center.
Read more: These 10 Indiana historical sites are "most endangered," according to nonprofit's annual list
"My wife's a nurse, and when she was working hospice, she noticed there was a void in hospice care. A lot of times, people didn't have a place to go," Barmes said.
"I thought, what a great idea if we would take the old poor farm that used to serve our community for indigent people and repurpose it into something that is going to be used by the community."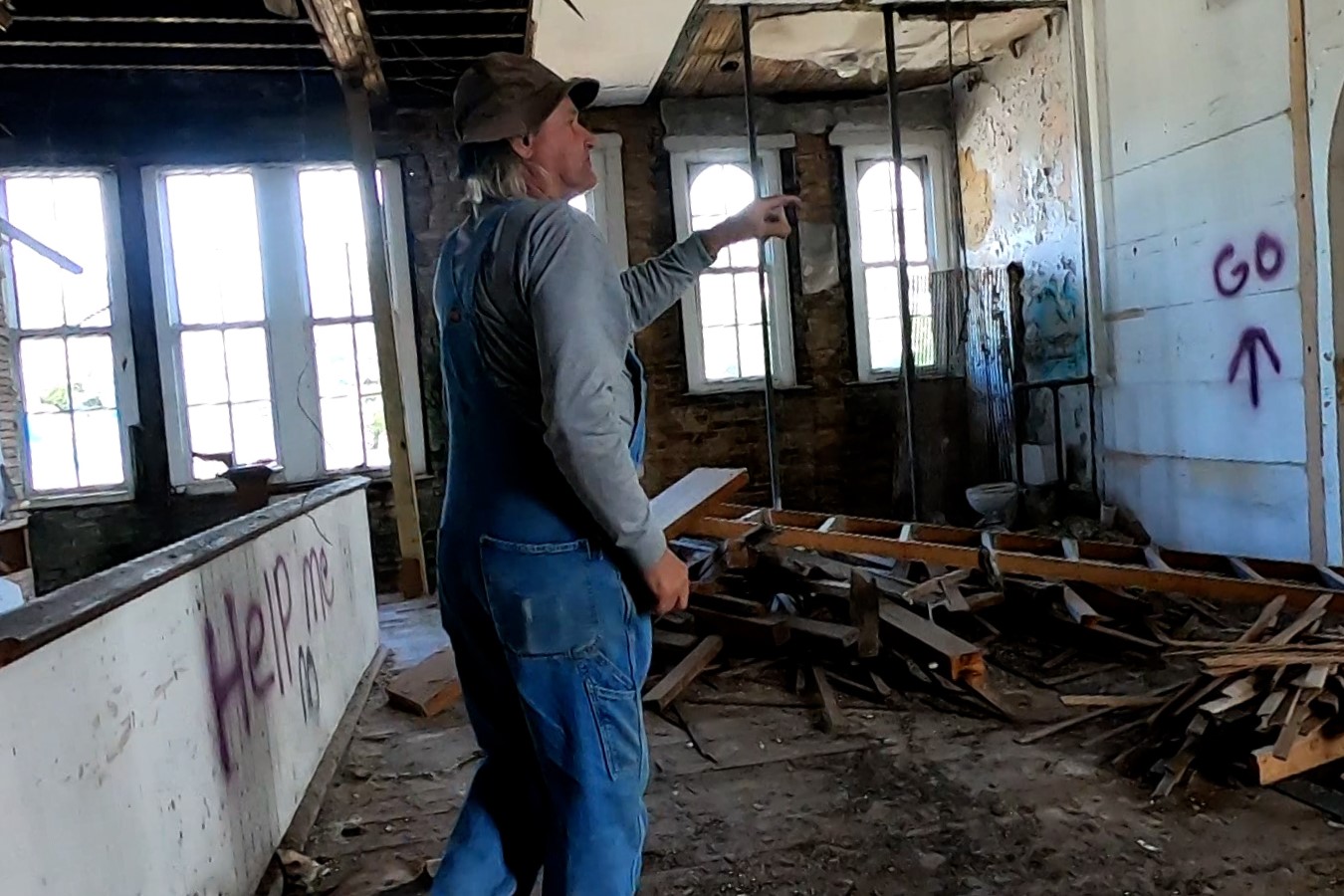 Barmes said he's driven past the asylum almost every day of his life, but it wasn't until 2020 that he saw it up close. That's when he decided it needed saving.
"This is a poor farm. Why would you worry about detail? But they did," Barmes said. "And you know, that's what makes the building special to me was they took the time to give the building detail."
Watch: Indiana 'Poor Farms' On Top 10 Most Endangered List
Between 1831 and 1860, state law required every county to build a poor asylum. 47 remain standing.
County Farms Hospice, Inc. acquired the asylum from the county in 2020 but so far has been unable to afford any of the major repairs it needs.
For its architectural significance and contribution to local history, the federal government added the Knox County asylum to the National Register of Historic Places in 2018.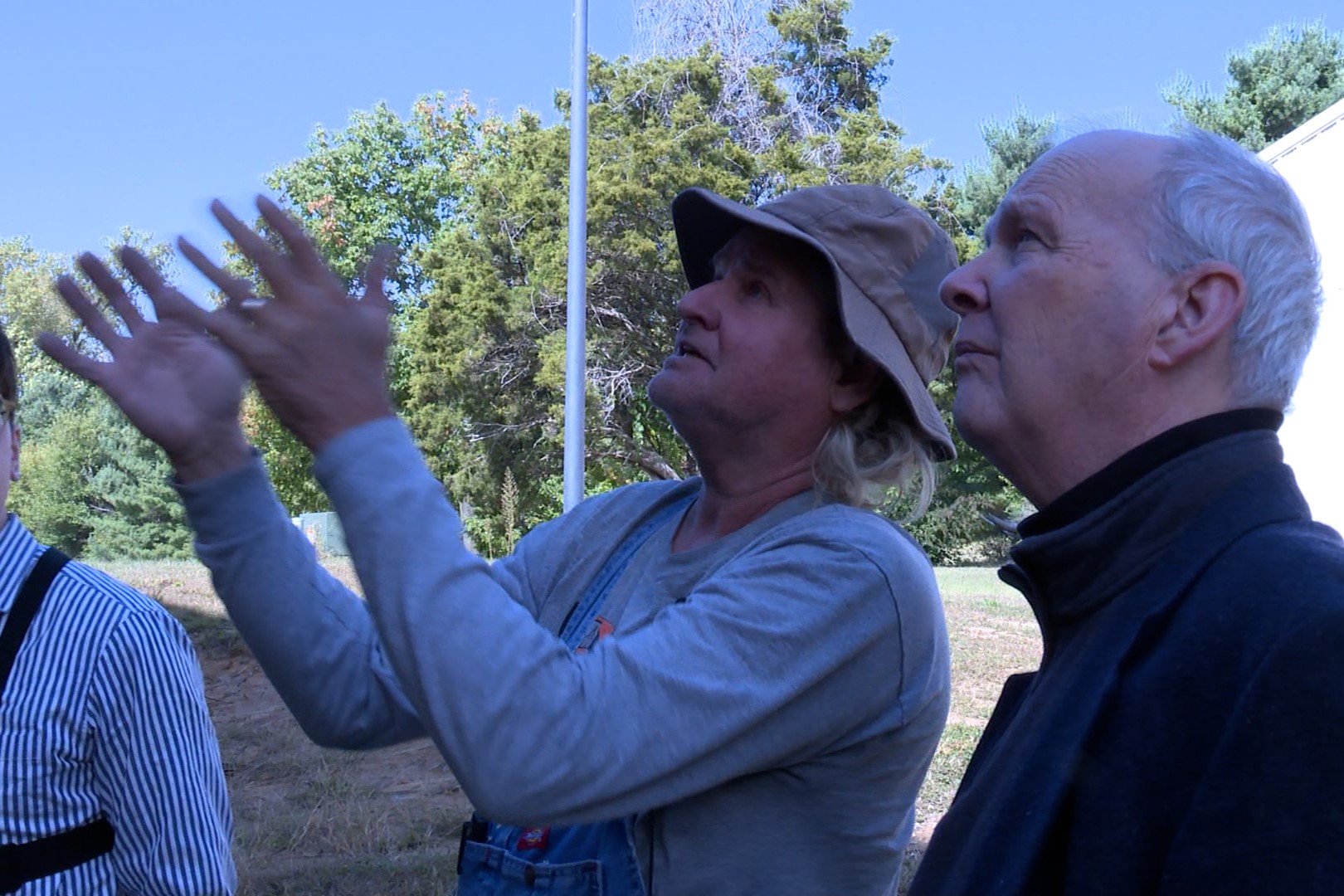 Local historian Richard Day knows the history of this place better than pretty much anyone.
"You had blind and lame and insane and feeble minded and just unemployed for one reason or another, they had a broken arm or whatever," he said. "And so how would you deal with those?"
Knox County built this facility in 1882 on the site of the previous asylum.
Read more: Monolith: The five-year saga of Bloomington's polarizing landmark 
"One of the inmates there set fire to it and burned it down," Day said. "Mr. Smith was his name. And of course, they couldn't do anything to him because he was crazy. So, they then proceeded to build a new, more improved a poor house."
Knox County hired Evansville architect Joseph K Frick, a regionally prominent designer of poor houses and courthouses.
"The design he came up with was the popular style of the day, what's called the 'Italianate' style," Day said. "That has the arched windows, the hoods above the windows and it has a projecting a roof. Then there's brackets and underneath the eaves."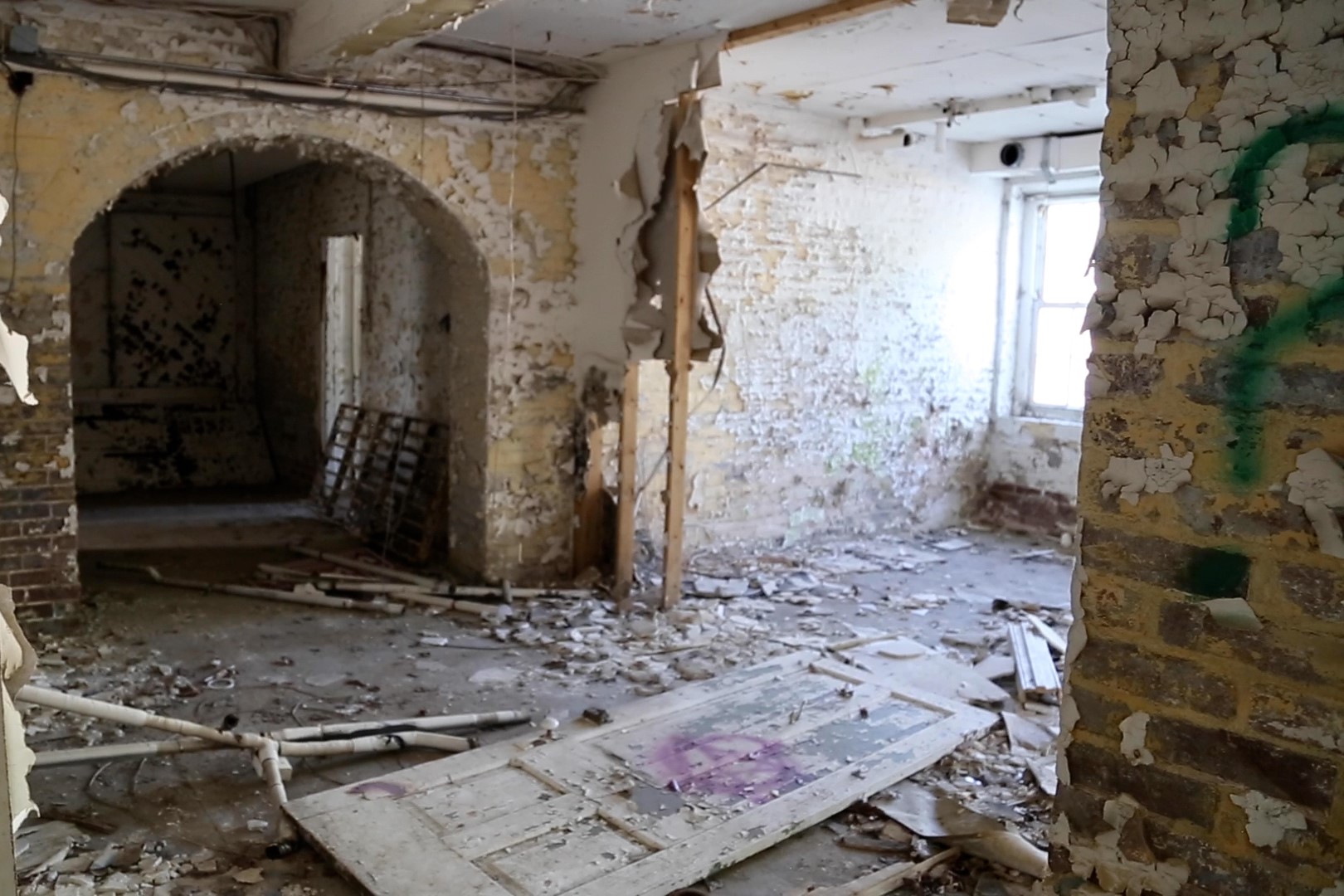 Day and Barmes are both taken with the asylum's beauty, but its history was not always beautiful.
Barmes gestured to an iron barred door lying beside an empty room.
"I guess for that lack of better terms we call it the 'rubber room'. Again, sometimes this is called the asylum, the insane asylum, because of insane people. And they didn't know what to do with them."
Read more: Bloomington North band marching into state finals
For two years, Indiana Landmarks has listed the asylum among the 10 most endangered historic places in the state. Extensive damage to the roof threatens what remains, but Barmes said it can still be saved.
"This is going to take the community's help, and hopefully we can rally the community's help to do this, because it would break my heart to see this building in a pile of rubble."
He estimates it would take around three million dollars to do so.