On Tuesday and Thursday afternoons, you may hear the shout of trumpets or the click of the metronome coming from the Bloomington High School North football field. The Cougar Band has been practicing its show, "Little Red and The Big Bad," since mid-July. Now, it gets to bring that work to its final performance.
The Bloomington North Cougar Band learned that they placed in the Indiana State School Music Association (ISSMA) finals last week. The band placed with its highest-ever semistate score.
"The kids are super excited," band director Thomas Wilson said. "They read the top 10 finalist bands in performance order. So you know right away if you're one of the top 10 finalists out of the 20 groups that played."
The band went to finals in 2021, but this will be the first time the freshman and sophomores get to go.
The 84-member group will compete against nine other marching bands from across the state Saturday at Lucas Oil Stadium. This year marks the 50th anniversary of the statewide marching competition.
Read more: Middle school band Youth Revolution drops album on Bandcamp
The band has spent more than 200 hours rehearsing drill, learning technique, and committing each note to memory.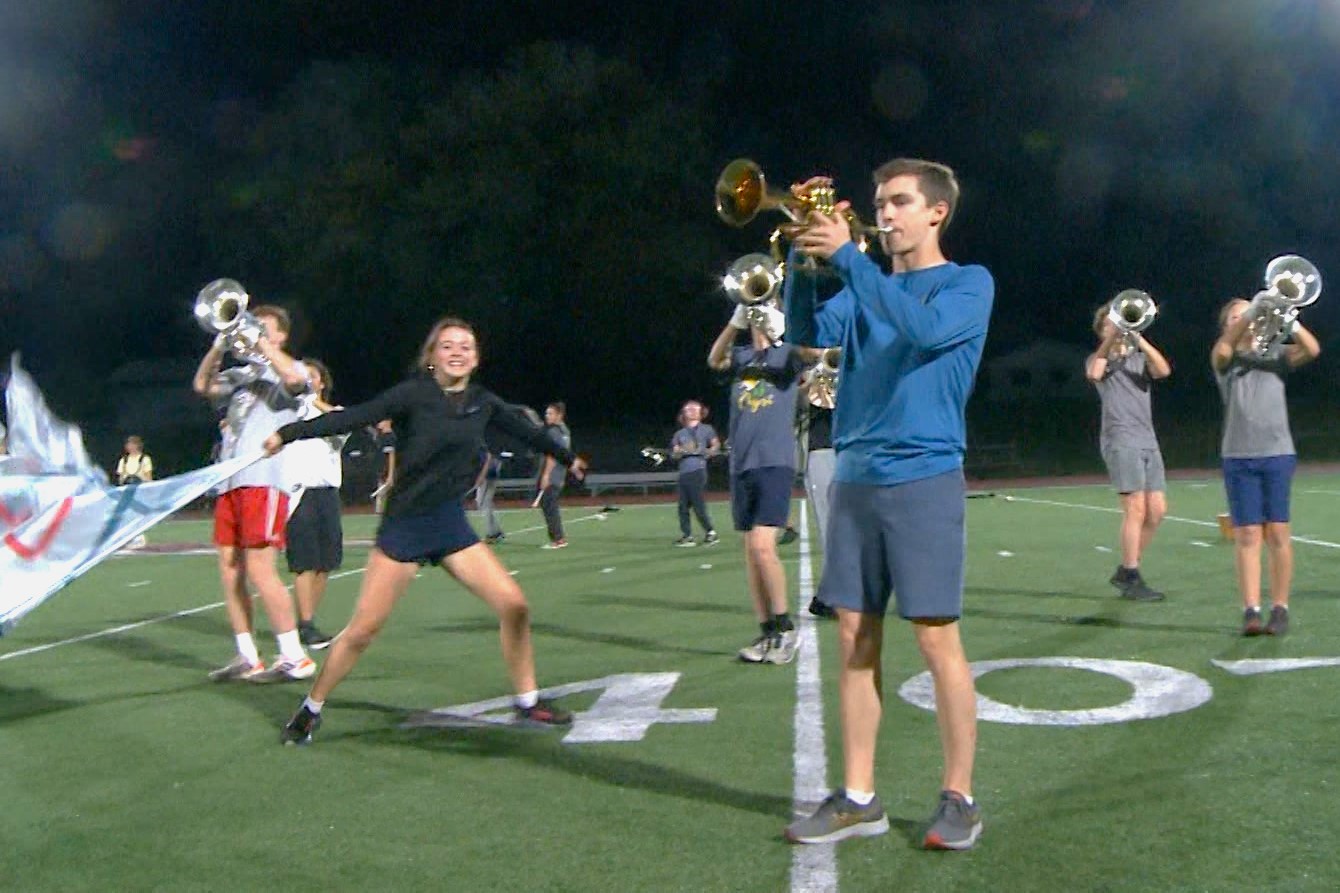 "We start in mid-July just basically teaching kids how to stand and then how to move," Wilson said. "And then we just slowly start to put stuff on the field and learn the show."
Then, they bring everything they've learned to state competitions, which begin in October.
On top of that, the band also has a dozen performances throughout the season, including football halftime shows, parades, community concerts, and invitational competitions.
The show is a combination of the band's traditional classical roots while also highlighting the school's jazz program.
"So the idea behind the show is that we're in Central Park in approximately 1960, and Little Red's an uptown girl that likes classical music," Wilson said. "And she comes into the park humming Beethoven, and then she comes across this jazz combo playing this new tune by Miles Davis called "Freddie Freeloader," and she just does not like it at all. So then the show moves on from there with Mozart. Then we play Cole Porter's 'What Is This Thing Called Love', and we end with 'C Jam Blues'. So, she comes around at the end and decides that jazz isn't so bad after all."
The show is arranged by Bruce McConnell, an Indiana composer who has worked with other local high school bands as well as Drum Corps International.
Drum major and senior Nate Poage is proud to lead in his last season.
"In general, it's a really hard show," Poage said. "But I think we're doing really, really exceptional this year."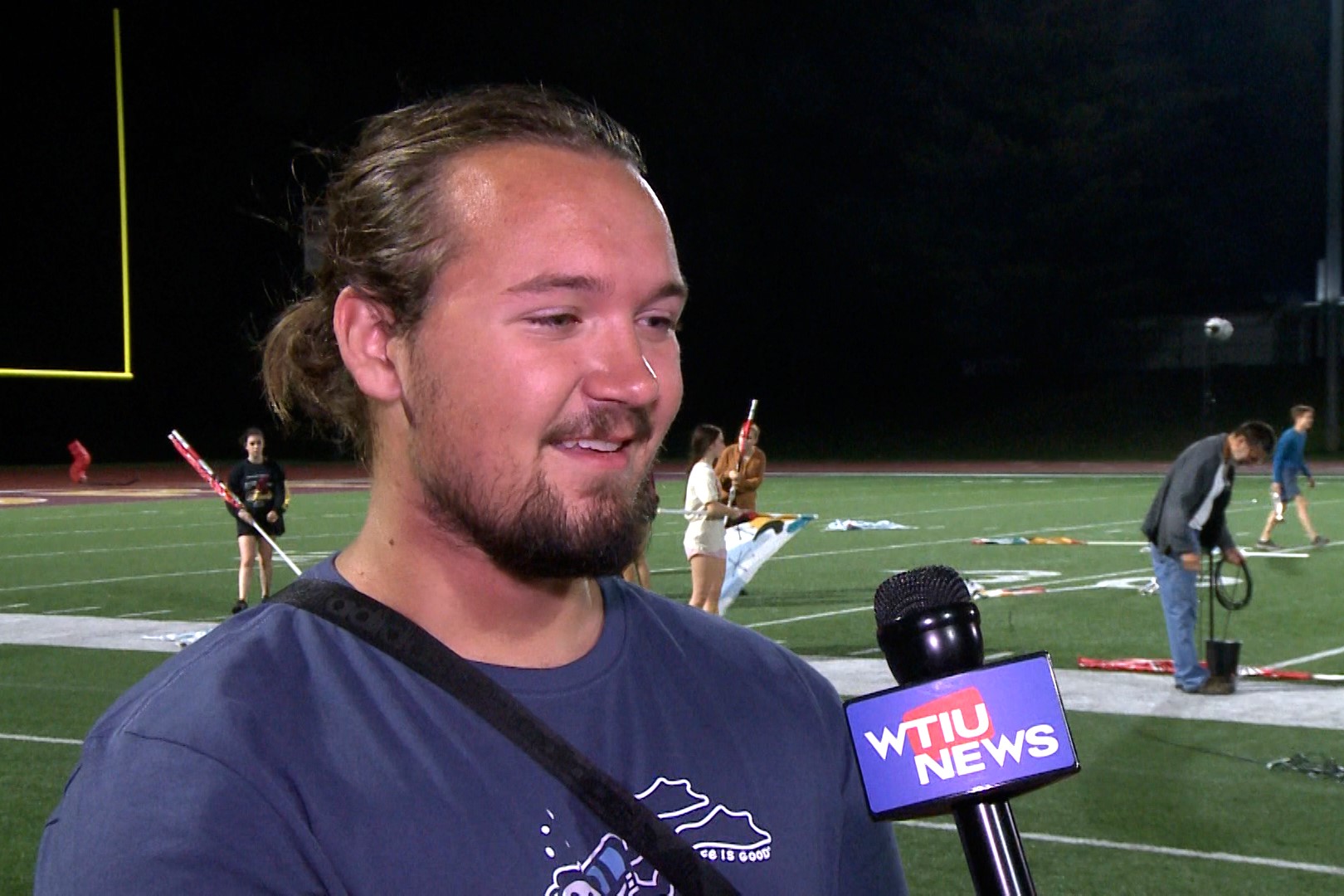 Poage says the sport means more to him than competing.
"So going to the competitions, I get to see all my friends from other schools and it's very competitive, but we all do it for the good fun of just performing and having fun with our friends."
The Bloomington Cougars are scheduled to perform at noon. Tickets can be purchased here.