Demonstrators gathered at the Bloomington farmers' market on Saturday to protest the presence of vendor Schooner Creek Farm, which is owned by self-professed identitarian Sarah Dye.
According to researchers, identitarianism is a racist, white supremacist ideology.  
READ MORE: What Is An Identitarian? We Talked To An Extremism Researcher To Find Out
The activists stood in front of the Schooner Creek stall wearing shirts emblazoned with the phrase "justice is what love looks like in public," a quote by professor and philosopher Cornel West on the front and "Boycott Schooner Creek Farms – Defund white supremacy" on the back.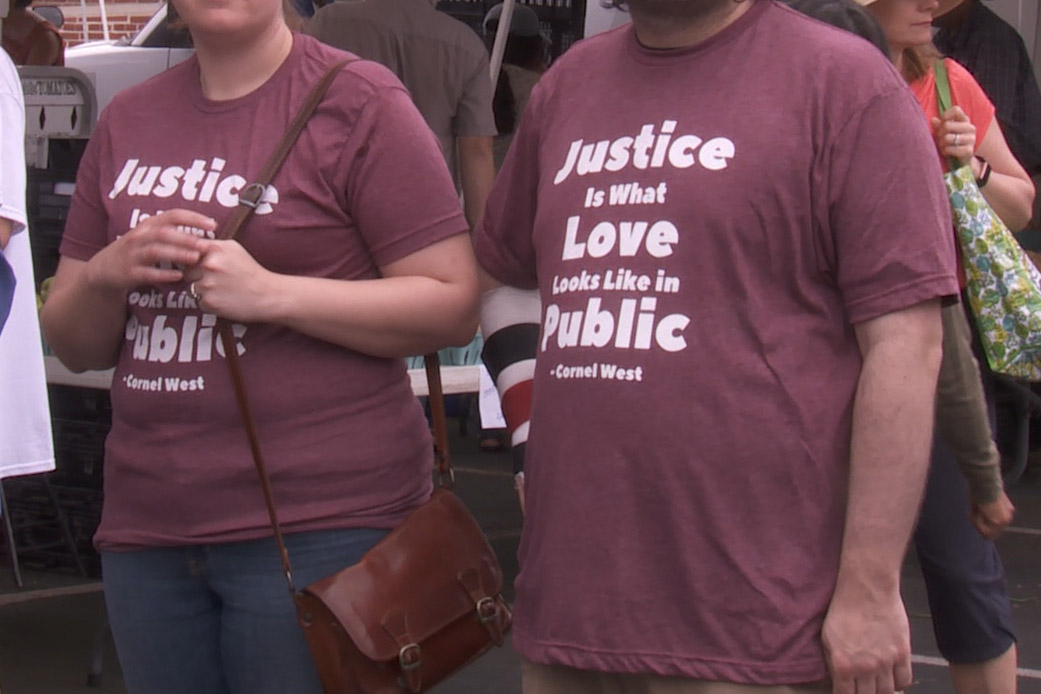 Reverend Forrest Gilmore, the executive director of the Shalom Community Center, was among the protesters. He says they want the community and the city to respond. 
"It's time for us to act as a whole group of people to continue to say no to white supremacy, and we wanted to add our voice to that."
Dye has ties to the now-defunct white supremacist group Identity Evropa and its successor, American Identity Movement. AIM has been classified as a white supremacist group by the Anti-Defamation League and as a hate group by the Southern Poverty Law Center.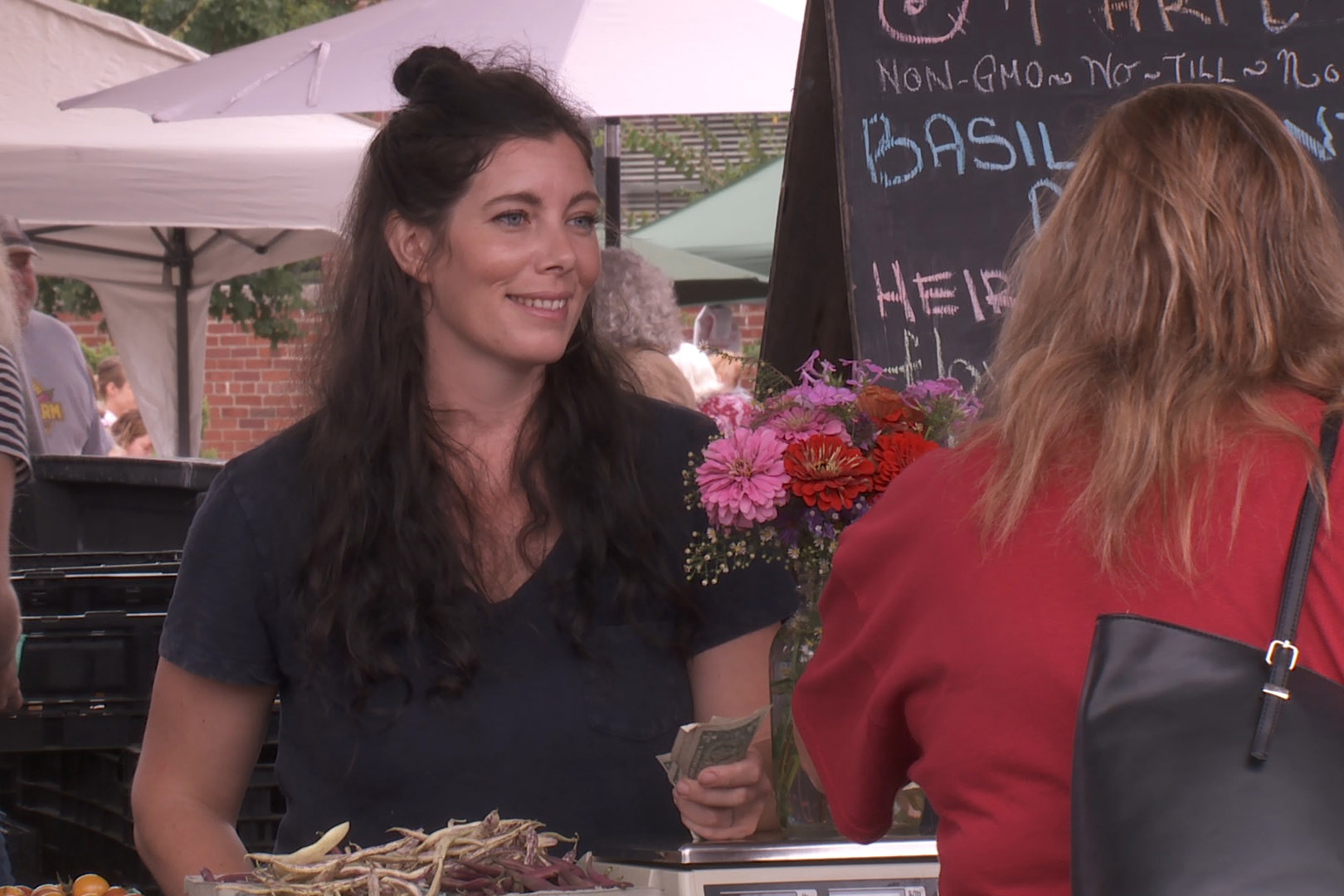 About a dozen protesters clad in the shirts gathered around Dye's stand and called for a boycott of the farm for about 45 minutes. They were asked by market officials to stop, but they refused. 
Some confusion still exists about rules regarding protesting and signage inside market boundaries. In July, an Indiana University professor was arrested after she stood in front of Schooner Creek's booth holding a sign.
Farmers' market rules of behavior dated June 27, 2019 state that signs and flyering are permitted only beyond the market boundaries and in two specific places within the market.
The rules also state that if demonstrators are asked by market officials to cease action or leave, market officials' next step would be to call the Bloomington Police Department. This does not appear to have happened.
The protests coincided with an event to launch Hispanic Heritage Month being held at Showers Plaza, where the market is held.