The Johnson's Creamery apartment project is clear to move forward. One public body will still make a decision next week concerning the property, but not the apartment project, itself. 
After more than one year of discussions surrounding the creamery apartment project and its various side plots, including an unsafe smokestack, historic designation, and public art, city council Wednesday voted to vacate a public alley that was preventing the 50-unit apartment building from moving to construction.
The alley was not discovered by the city until the property owners, Peerless Development, were meeting with the plan commission in Oct. 2021.
The existing alley is the entrance to the historic Johnson's Creamery parking lot, and it's stubbed on one end by the partially demolished smokestack. To make way for their project, the property owners requested to relocate the alley directly south, where it would stub into the office building.
READ MORE: Demolition on Johnson Creamery smokestack begins 
"I do think that public right of way is valuable; however, in this case, it is an alley that will never go anywhere," councilmember Isabel Piedmont-Smith said. 
She said she would support the vacation even without the proposed replacement.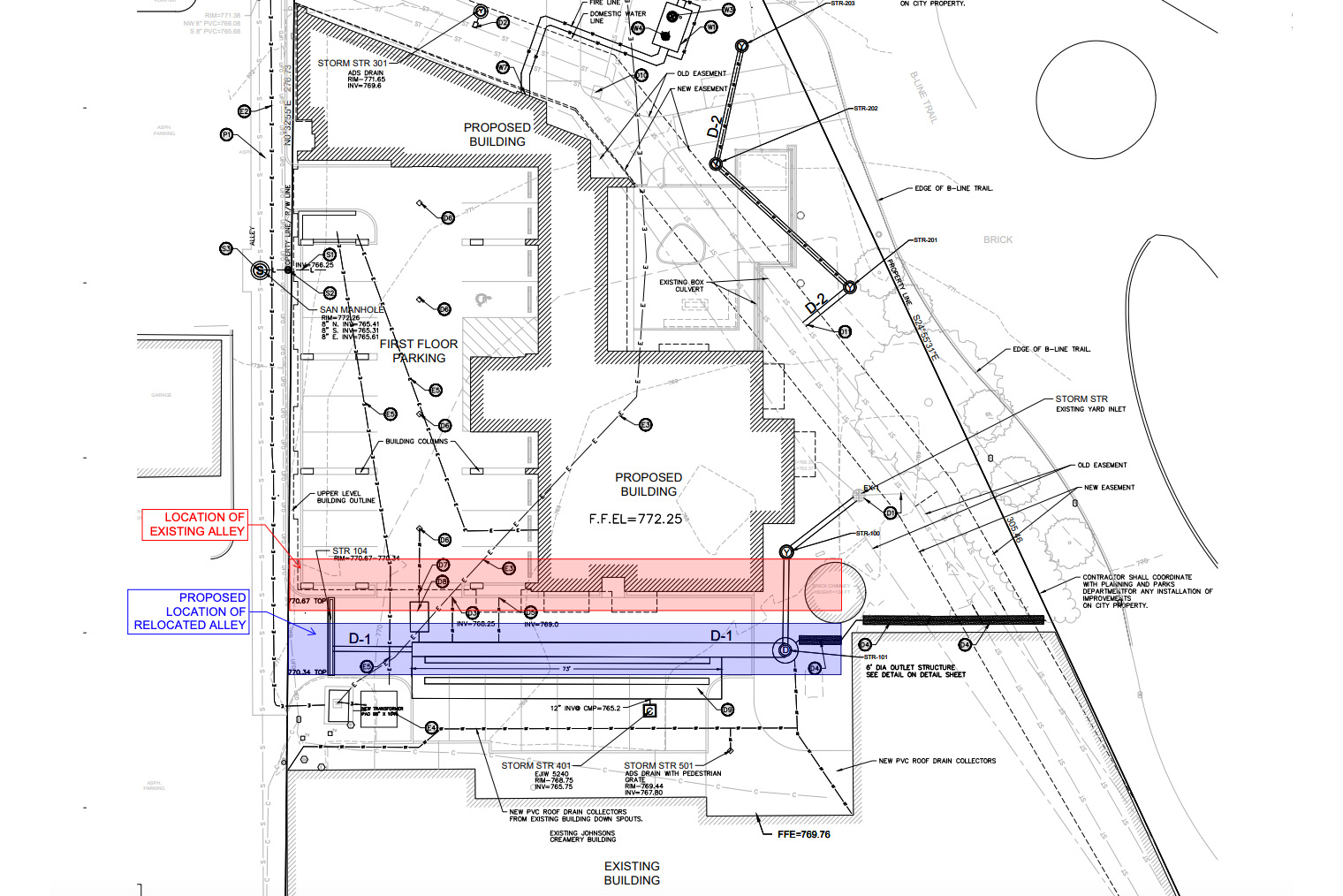 The board of public works must vote to adopt the relocated alley Nov. 22. In the event the board rejects it, Mayor John Hamilton has up to 10 days to veto council's decision to vacate the original alley. This would force council to reconsider the issue.
READ MORE: Bloomington council tables creamery apartments, sends to plan commission
Peerless also agreed to pay up to $10,000 for a historic marker for the smokestack.
Council approved the alley vacation by an 8-1 vote. Councilmember Dave Rollo was the sole 'no' vote.