The Bloomington Historic Preservation Commission (HPC) met Thursday to authorize a partial demolition of the Johnson's Creamery smokestack to 60 feet. However, the decision is only valid if city council votes to establish a historic district around the creamery next Wednesday.
The commission continued its discussion from last week after several members misunderstood the vote. The major question is whether the HPC should require the property owners, Peerless Development, to propose commemorative artwork about the smokestack.
READ MORE: Historic Preservation Commission error delays Johnson Creamery smokestack vote again
Peerless owner Michael Cordaro said he does not believe the HPC has the authority to attach a condition for a commemoration, and he would potentially file a lawsuit if it were included.
Assistant city attorney Daniel Dixon said a lawsuit could delay the partial demolition and push the public safety concerns down the road. 
"I think the appropriate time to address that is when the developer comes back to make a proposal to improve the property," commissioner Sam DeSollar said. "I don't believe this is the time where we slow down the process and further endanger the public."
The commission voted 7-0-1 to approve the COA without the condition for commemorative work. Commissioner Allison Chopra joined the meeting late and abstained from the vote.
Proposed district boundary
During city council's committee Wednesday, it considered the HPC's recommended district boundary. This line cuts the property in half and designates only the southern portion for historic status. 
However, Peerless Development's approved housing development on the north side of the property is set to cross the proposed line. This would force the owner to come back to the HPC for approval to make changes to the new building. At that time, the HPC could consider attaching conditions.
Council recommended the HPC's line by a 6-0 due pass vote; however, two amendments are still possible before the final vote April 6.
The first amendment outlines only the footprint of the smokestack and creamery building. This change would prevent HPC oversight by not allowing the new apartment building to cross into the historic district. Peerless proposed the new line, but no councilmember sponsored the amendment.
READ MORE: Bloomington council delays Johnson Creamery legislation
Councilmember Isabel Piedmont-Smith authored the second amendment, which would remove the smokestack from historic designation altogether and potentially allow Peerless to demolish the entire structure.
"It has to be reduced by more than half," Piedmont-Smith said. "I don't see any point in keeping it."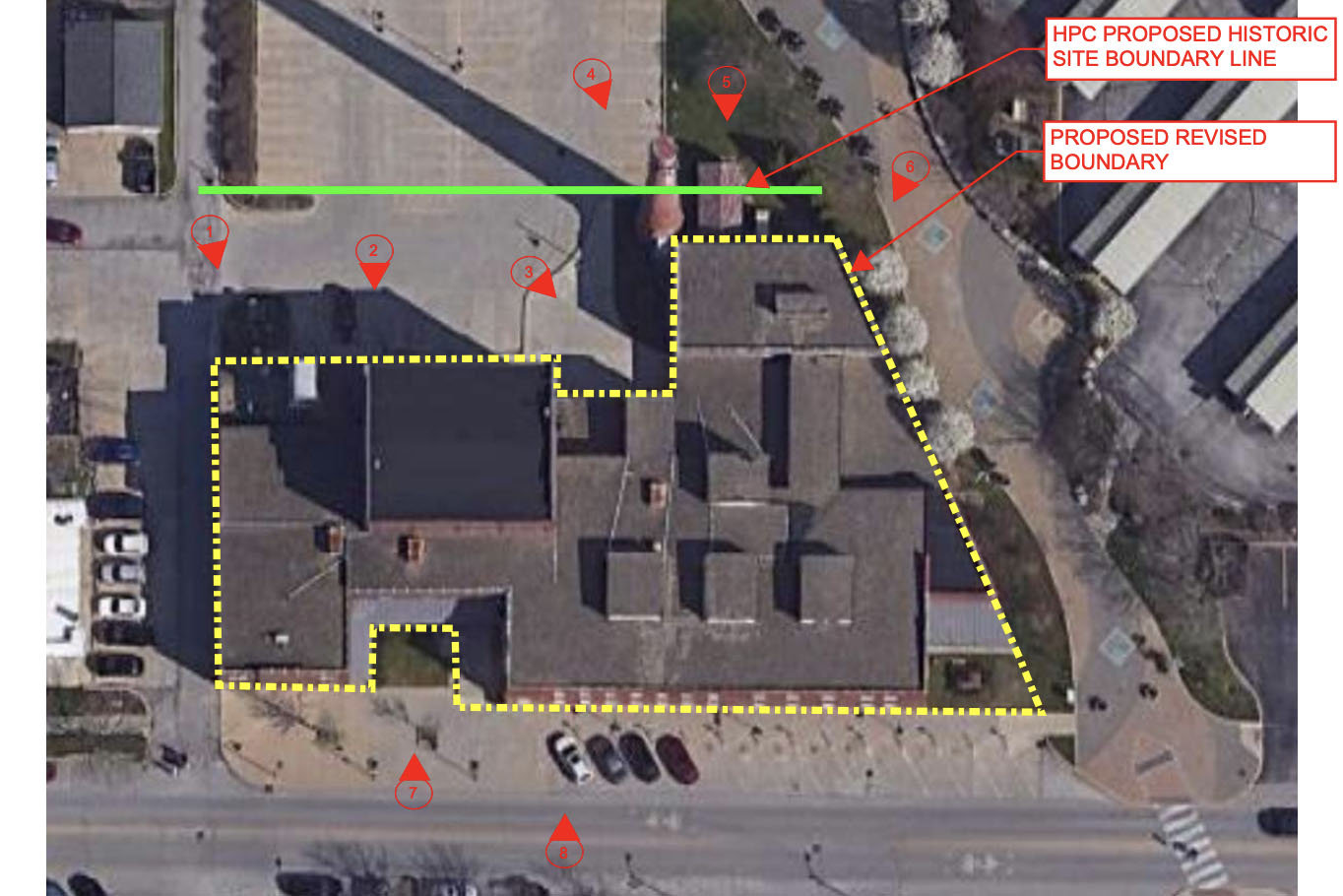 Council sent a negative recommendation for this amendment with a 2-4 due-pass vote. Councilmembers Piedmont-Smith and Jim Sims voted in favor. Councilmembers Ron Smith, Dave Rollo, Sue Sgambelluri and Susan Sandberg voted against the amendment. However, councilmembers Matt Flaherty, Steve Volan, and Kate Rosenbarger did not attend the committee meeting.
Should council vote to exclude the smokestack from the historic district next week, the COA for partial demolition would be void.