The City of Bloomington is eyeing the block north of the Monroe Convention Center on Third Street for an expansion project, which it now plans to complete without acquiring property from Monroe County. 
Talks this summer between the city and county broke down over who would manage the Convention Center expansion project. Rather than buy the current center and surrounding properties from the county as it had intended, the city is considering constructing an adjacent but disconnected convention space, according to public engagement director Mary Catherine Carmichael. 
"We definitely have to come up with a new plan," Carmichael said. "We learned a lot over the last six years as far as what people want to see there and what the market needs. We think we can contribute to that just by using the land that we do have available to us."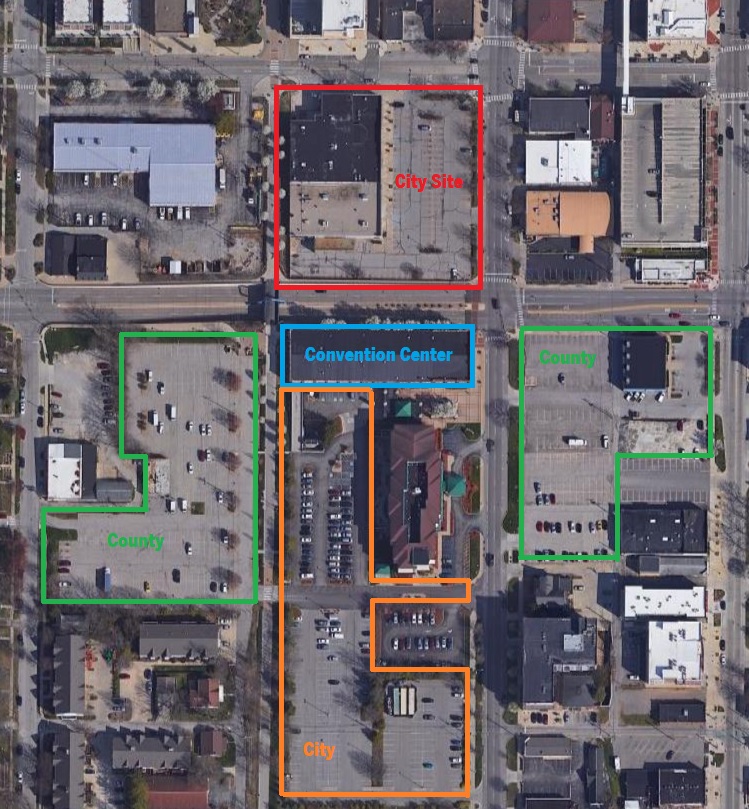 The city believes breaking ground on the project is urgent. It says available event space is insufficient. 
"The current Convention Center finds that they have to turn away customers because they don't have enough facility to hold events that have more people attending them," Carmichael said. "We're hoping whatever we build, we would be able to fill that niche." 
The city still plans to complete the project using money from its portion of the food and beverage tax. Progress would most likely be managed by a nonprofit 501(c)(3), according to Carmichael. 
The Marriott Hotel parking lot adjacent to the convention center also belongs to the city, but Carmichael said it's too small for the project.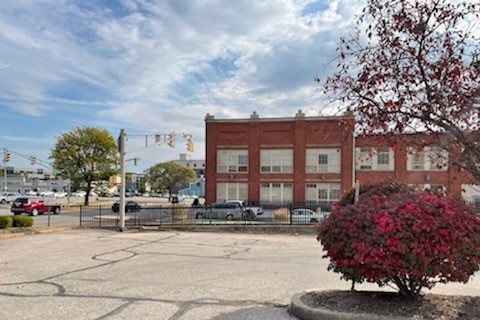 Despite the city's Friday announcement that talks had failed, both city planners and county commissioners say they remain open to cooperation and would prefer to expand the existing Convention Center rather than open a nearby competing one. 
Read more: Plan commissioners hold first hearing on rezoning land county wants for new jail
Carmichael said the city remains open to conversation but doubts they'll reach a compromise. "If you can't come to an agreement after six years, you're probably not going to," Carmichael said. 
Monroe County Commissioner Julie Thomas said she's disappointed but remains hopeful. 
"I certainly wouldn't consider this project dead and gone," Thomas said. "I would consider it moving into another phase. And tomorrow morning, at our commissioners meeting, we'll be talking about what we think we should be doing next, and we're gonna move forward." 
The block considered for expansion houses Baird Private Wealth Management, Indiana Legal Services and the temporary home of the fire department.