Bloomington takes pride in its historic housing stock. Originally established in 1818, its core neighborhoods are made of rows of cottages and bungalows densely packed together, giving residents an idea of what the city might have looked like in the in the 1800s.  
Marcy Wenzler has lived in Bloomington for over 30 years. She went to school at Indiana University and worked as a lawyer focused on housing law for Indiana Legal Services, Inc. She asked City Limits to look into Bloomington's history of racially restrictive housing covenants.  
"The main thing that strikes me is that there's so much we don't know," she said. "It's very easy for us not to know." 
In their most basic sense, covenants are private agreements in a housing deed that the buyer of a property must follow. They can cover anything from how tall a fence is to what color the house is painted. And, in the past, who could live there.  
As the Monroe County recorder, Eric Schmitz comes across the covenants regularly in his work. 
"I was shocked and surprised at first,"  he said. "And then I just wasn't." 
The office ran across them so much that it began a project late last year to collect and identify documents containing the racial language.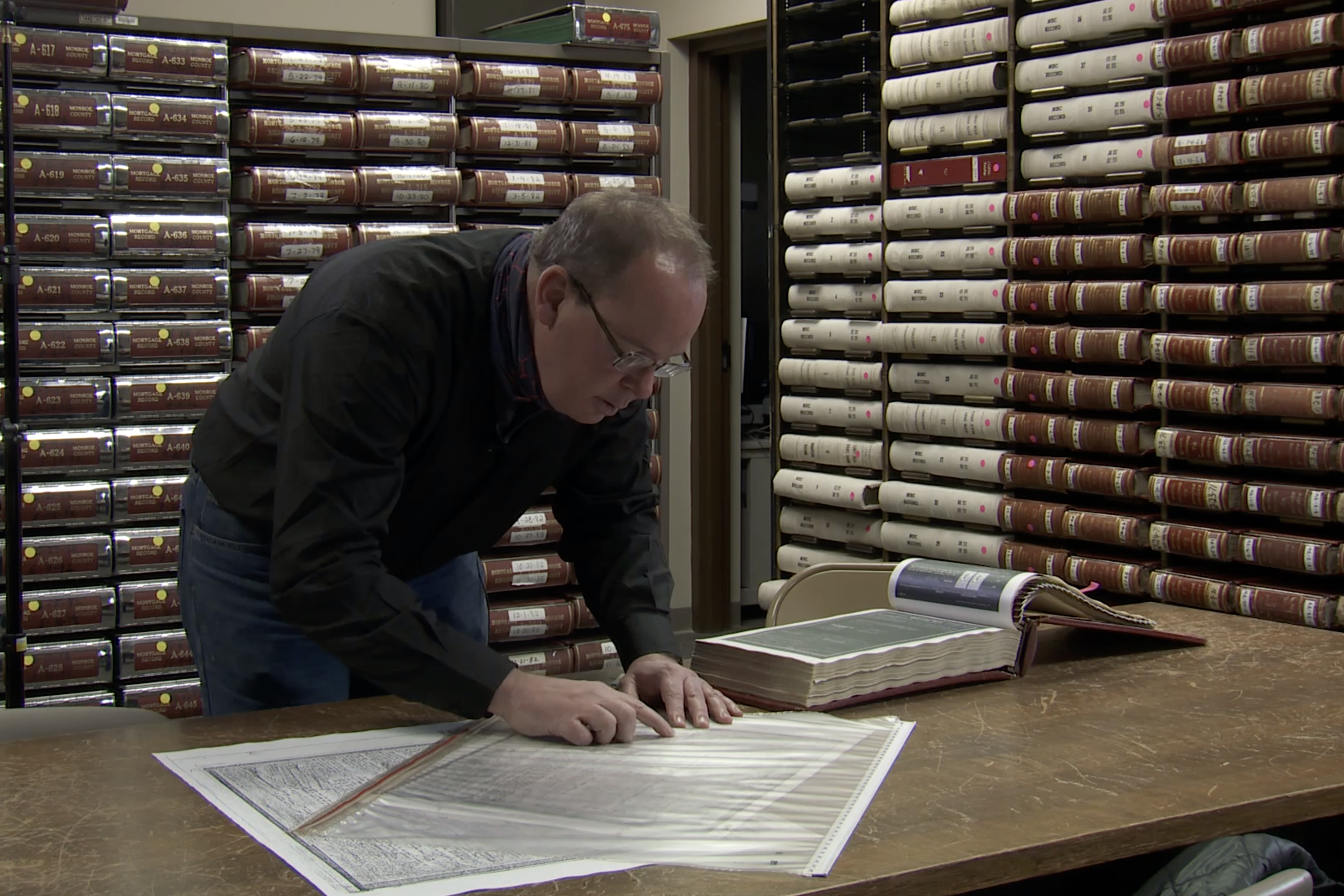 Schmitz says the earliest racial covenant he's run across dates to the 1920s. Local historian and Perry Township Trustee Dan Combs believes they popped up around the same time after the Black "Bucktown" neighborhood was leveled at Indiana University's behest.  
Bill Coulter, who also researches Bloomington's history, identified a racial covenant from 1917, when University Courts Realty Company inserted the language into a deed. On top of barring use of the land for commercial operations that would be "obnoxious to a good residential neighborhood," the real estate, it said, "shall never be rented to a colored person, or sold to a colored person."  
Today, that area sits off Seventh Street across from Dunn Meadow. 
"Basically, they (racially restrictive covenants) thrived and they helped to define and to determine especially the way American suburbia looked in the years between the wars," said Eric Sandweiss, Miller Professor of History at IU.  
As Bloomington developed, the covenants became widespread. The recorder's office has identified at least 10 plats containing the language, with all but one located around the core neighborhoods. Any residences located on the plats would carry those covenants.  
 "Heaven only knows how many there are in the miscellaneous records," Schmitz said.  
The racial covenants continued through 1948, when the Supreme Court ruled them unconstitutional.  
READ MORE: Before Coney Barrett, There Was Minton: Meet Indiana's First Supreme Court Justice
"It was revolutionary but also conservative in a way," Sandweiss said. "It simply said those (covenants) are unenforceable as contracts. 'We're not saying you got to get rid of them. We're not saying you got to wipe them out. We're not saying you could sue somebody for trying to put it in there. We're just saying the courts will wash their hands of it.'"  
But just because the covenants were made illegal didn't mean buying a house got any easier. Though unenforceable, the language remained in the deeds, and social pressure – "as significant as legal precedent," according to Sandweiss – kept home ownership a primarily white venture.  
Ken Thomas found that out the hard way.
In September 1965, Thomas, a Korean War veteran, made the decision to move to Bloomington to start a new position with Otis Elevator. But when he got to Bloomington, nobody would sell him a house.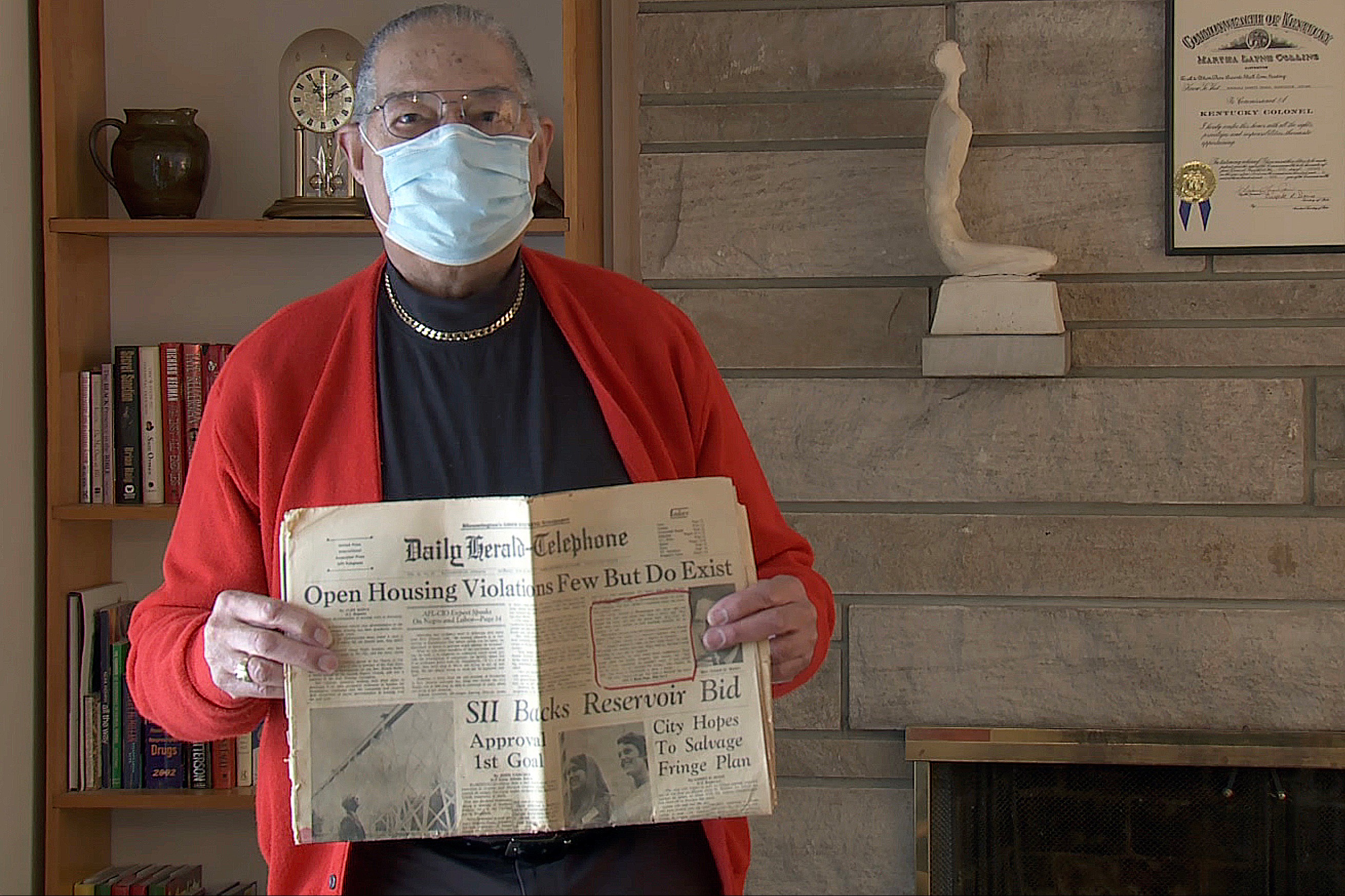 As soon as he'd get out of his car and the real estate agent noticed he was Black, there'd be an unexpected down payment. And when Thomas made the payment, it would get returned for a "better offer." And those were just some of the antics. 
"It was awful, just awful," he said. "There was one Realtor who sticks in my mind, he absolutely told me that he did not have anything a person of color could buy."  
He spent his first months in town renting and getting the runaround from local real estate agents. Until one day while Thomas was sitting out on his front porch, a Jehovah's Witness was making his rounds and noticed his New Jersey license plates. 
"Through conversation, I told him I'd really like to buy a house but there's no Realtor would sell me a house. And he said, 'Well, I'm a builder.' He said, 'If you buy a lot, I'll build you the house.'" 
And sure enough, he did. 
Others got ahead of the issue before it could become a problem. Gene DeVane arrived in town around the same time and became friends with a white lawyer, who ensured everything went smoothly.  
"Having grown up in the South and understanding what the unwritten rules were (in North Carolina), I decided to circumvent that," he said. "I'd heard complaints from those friends of ours who tried to get homes and were not successful." 
The Fair Housing Act of 1968 put mechanisms in place to ensure equal opportunities in housing, but Bloomington didn't differ much from the rest of the country when it came to racial covenants.
The covenants still exist in many deeds around the city today. Schmitz says while that might surprise and upset some homeowners, law prohibits the language from being removed, though the General Assembly is discussing a bill that clarifies the covenants' illegality.
READ MORE: Black History In Southern Indiana: The Freeman Field Mutiny
READ MORE: Black History In Southern Indiana: New Albany's Town Clock Church
Have a story idea? Find Mitch on Twitter @ByMitchLegan or email him at mitlegan@iu.edu.
Our community is changing, from closing businesses to traffic and road construction to affordable housing, and we see the impact of these changes all around us.
We want to know: What questions do you have about how the Bloomington of tomorrow will impact your work, your personal life, your community and your future?
Here's how it works: You submit a question you'd like us to explore about how Bloomington has changed over the past few decades, what you want to see for the city in the future and how ties with IU continue to shape the community.  
So: What do you wonder about how Bloomington is changing and how it impacts your life?
Interested in an ongoing conversation how Bloomington is changing? Join our Facebook group!