Officials are working on an interlocal agreement for the convention center expansion, the city continues to fight for land to build the 4th Street Garage, and the mayor wants an income tax increase to combat climate change.
On this week's installment of Ask The Mayor, Bloomington Mayor John Hamilton addresses these issues and more. Listen to the full conversation with Indiana Newsdesk anchor Joe Hren by clicking on the play button above, or read some of the questions and answers below. A portion of this segment airs 6:45 and 8:45 a.m. Wednesday on WFIU.
This conversation has been edited for clarity and conciseness.
Hren: Happy New Year! Just saw you over at the announcement of the Kiln historic building in the Trades District being taken over by a few companies to use for office space. How did this come to fruition? 
Hamilton: It's a group of local group of business folks, some new companies and some old companies who are going to buy and rehab the building, actually turn it into graduation space from The Mill. So if you're a company that's doing well and you're growing and need to leave The Mill, this will give you a great opportunity for some new space, plus some existing companies that just want to be located in the Trades District. One of them is Soma, so there will be a coffee house on the north end of that building.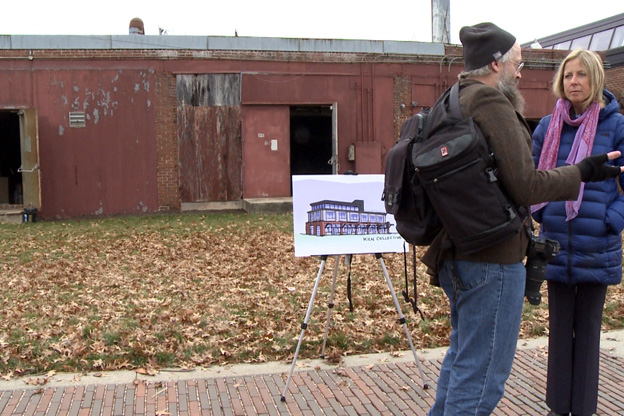 Hren: On swearing in day Jan. 1 you announced a tax increase to combat climate change, but didn't give a plan yet. What do you expect to do with that $8 million?
Hamilton: We have a climate emergency, We have to identify ways locally to do our part. We also have to keep a focus on the people that inhabit this planet that we have a plan to fit in the new economy. The world is changing, we have to save our planet and protect our people. This is a big challenge, and we can't do it without new revenue. I think a half percent increase in income tax is an appropriate, affordable amount. We would still be a low tax county and city. I didn't pretend to roll out a whole blown plan, I want to create a green ribbon commission to think about all these things together.
Hren: What's the process to approve that local income tax?
Hamilton: Local income taxes are passed by what's called a local income tax council under state law which is composed of members of the various councils, city council, county council, Ellettsville council, and Stinesville. Because of the demographic makeup, the Bloomington City Council is the actual majority vote, but we'll expect discussions among all of those groups.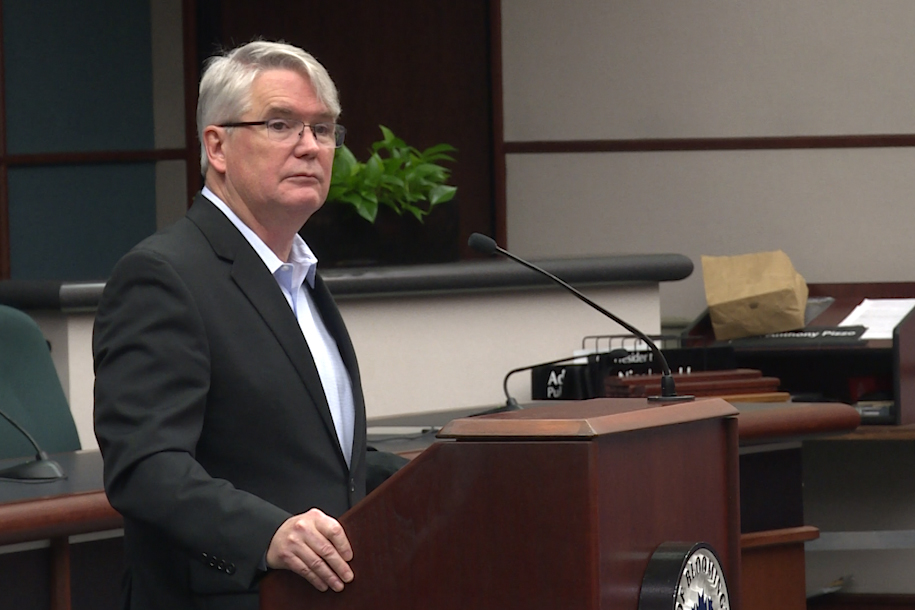 Hren: Farmers' Market will remain city controlled for at least a year. Some new market rules are being worked on and we'll learn more at the next meeting. But some of the pushback I'm hearing especially from the No Space For Hate group is that the city claims First Amendment rights for keeping alleged white-supremacist vendors, but yet quelling any protests or rallies at the market. Can you address that?
Hamilton: Yeah, thanks for asking that, I think it's important people understand when we do a restriction on the market which says you can't walk with signs in the market, that applies to a right-wing group or a left-wing group. It applies to a white supremacist or to an anti-white supremacist. In our core vending area, we protect from anybody protesting. We encourage and support that type of protest around the market. So we have to be content neutral.
There's also a rule against us controlling your thoughts or speech, so we can't stop a vendor who believes a certain thing from believing that certain thing. 
Hren: I assume you were surprised at the 4th Street Garage eminent domain ruling?
Hamilton: I was surprised and disappointed at the ruling, we're pursuing any other options we can. It seems clear to me that a very large public garage is a public building and the fact that less than five percent was dedicated to commercial space because of a public law that we want to see commercial space, we're trying to deal with it in the best way forward we can.
Hren: So now the city is changing the garage to have no commercial space. Is that strip of land more important than building up another level to get the parking you want and eliminating the retail space that could be prime area one block from the courthouse square?
Hamilton: There's value being able to connect south because of the convention center and connectivity can be very important. The key for retail space is we want an activated block and there are other ways to activate a block. We may be able to do things next to the garage, in the street. It is frustrating but we're trying to get the best result we can from it.
Hren: Convention center expansion meeting last night included work on a interlocal agreement and hint to appointments of the Capital Improvement Board (CIB) - how will the city choose those appointments.
Hamilton: The mayor and city council will talk together about those things and that kind of leaves it up to the city to do that.