A Bloomington annexation hearing is scheduled for Friday. Remonstrators say they should have more time to file petitions to stop annexation in Areas 1A and 1B due to the pandemic.
The four-month remonstration window to petition against Bloomington's annexation ordinances ended Jan. 6, 2022.
The other five areas that were up for annexation reached the more than 65 percent threshold to void annexation. The city is challenging those areas in a separate lawsuit.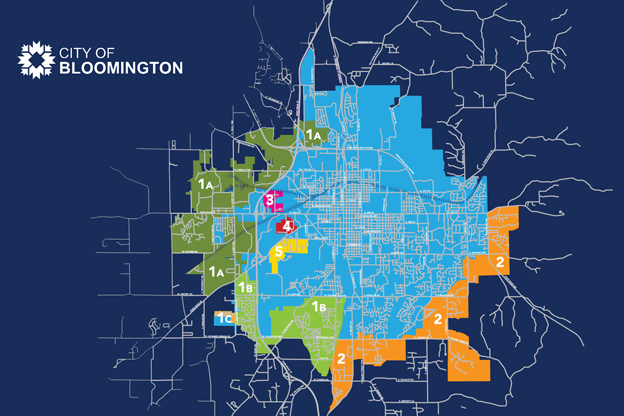 Pushing City Limits: Bloomington Annexation Coverage
Attorneys from Bunger and Robertson on behalf of County Residents Against Annexation are requesting an additional 90 days to collect remonstration signatures under state law (IC-34-7-6-1). 
They claim the law requires deadlines be delayed "in times of pestilence such as COVID-19." 
Bloomington Mayor John Hamilton says many things continued throughout the pandemic, including elections. 
Special Judge Nathan G. Nikirk of Lawrence Circuit Court will preside at 1 p.m. at the Monroe County Justice Building.