County Residents Against Annexation say remonstrators should have more time to file petitions to stop annexation in Areas 1A and 1B due to the COVID-19 pandemic.
Attorneys from Bunger and Robertson filed responses in Monroe Circuit Court last week to arguments filed by the city of Bloomington. 
Residents in areas 1A and 1B reached the more than 51 percent of remonstration signatures needed to appeal the annexation in court.  
The other five areas reached the more than 65 percent threshold to void annexation.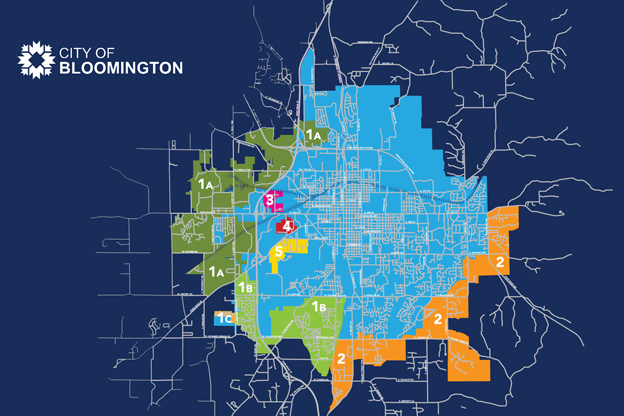 The new legal filings state Indiana state law (IC 34-7-6-1) outlines circumstances under which extensions of time may be granted for official proceedings. 
These include, "if an emergency exists or arises by reason of war, insurrection, pestilence, or act of God which prevents the performance of an act that is essential to conserve substantial rights." 
County Residents Against Annexation President Margaret Clements says several remonstrators contracted COVID-19 resulting in an unfair annexation process. 
"The city will be contesting almost everything our attorney posits, or the county attorney posits, or the state attorney general posits, and there will be arguments back and forth over probably several years," Clements said.
READ MORE: Pushing City Limits: Bloomington Annexation Coverage
Bloomington Mayor John Hamilton says many things continued throughout the pandemic, including elections. 
"I didn't protest it during the process. But after the process, and it turned out the way I didn't want it. I'm going to say that process wasn't right," Hamilton said.
The plaintiffs' attorneys say the COVID-19 pandemic is a clear example of pestilence. If the court sides with the plaintiffs, residents in annexation areas 1A and 1B could be granted an extension on remonstrance petitions.