When Steele was at the height of his popularity, he would often head off into the woods and paint three or four original works on canvas each and every day. He often liked to rise at 4:00 am and head out into the wilderness, in order to take full advantage of what the sunlight and the elements offered him throughout the entire scope of the day.
Below are examples from the Steele Gallery – some of which garnered national and international awards, while others simply captured the dignified beauty of a portrait or memorable landscape.
Images courtesy Indiana State Museum and State Historic Sites.
Cows by the Stream - 1895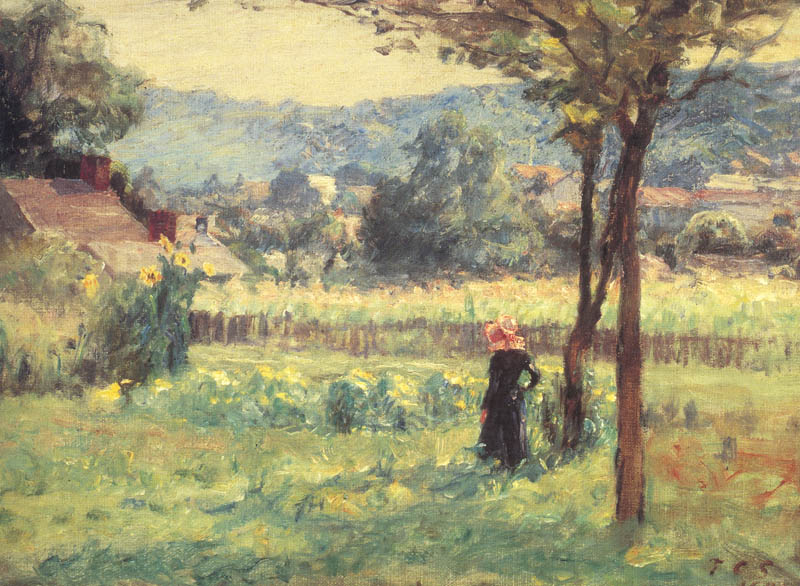 Flower Garden at Brookville - 1901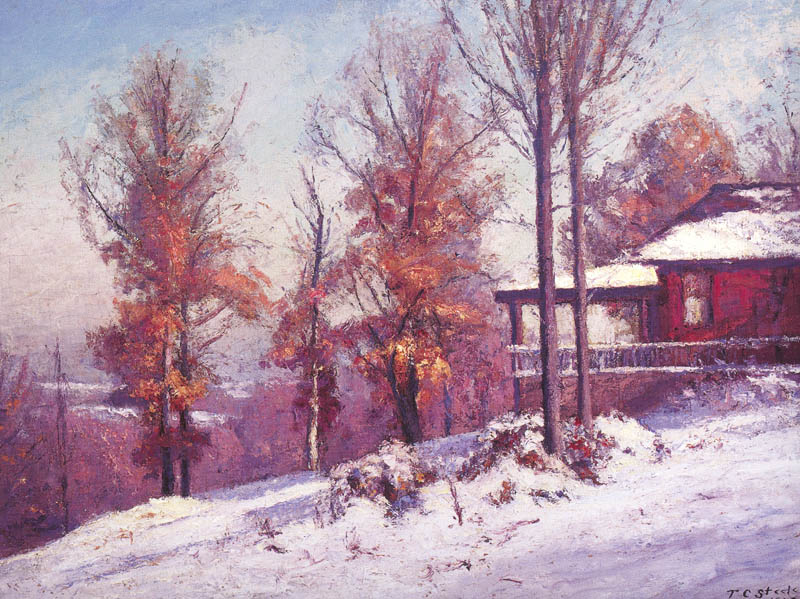 House of the Singing Winds - 1922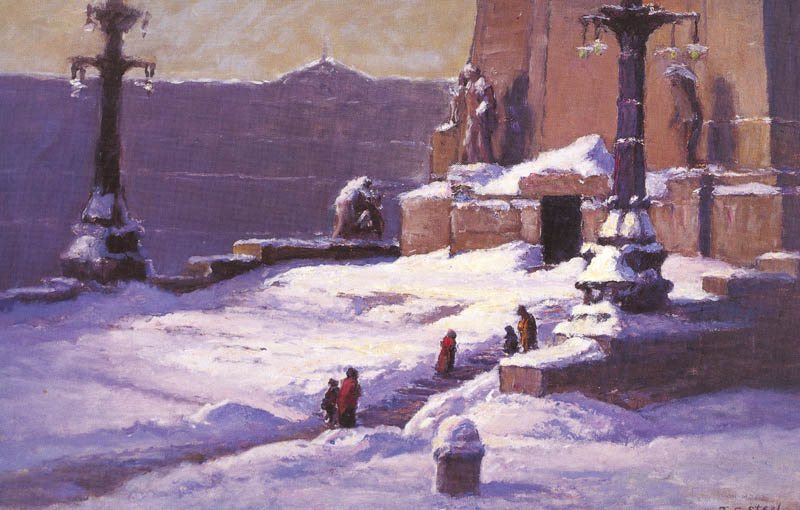 Monument in the Snow - 1918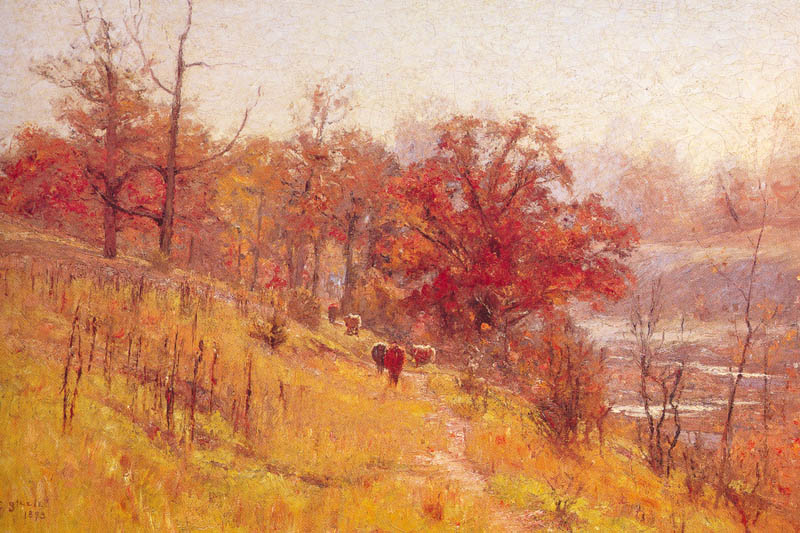 November Harmony - 1893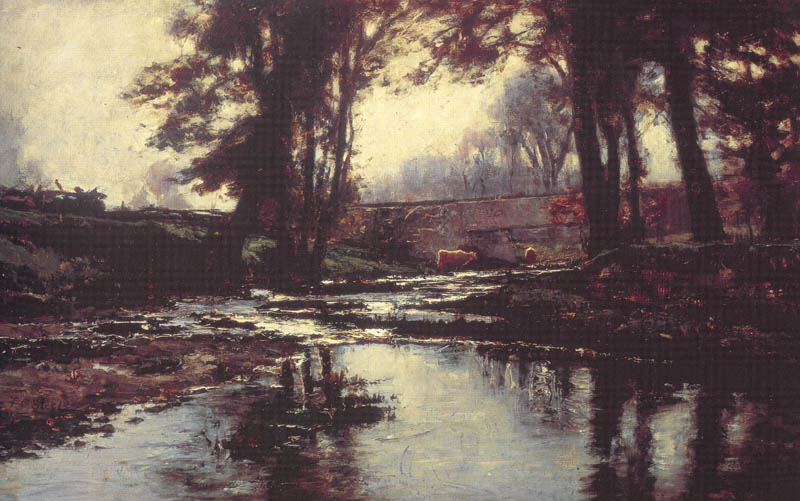 Pleasant Run - 1887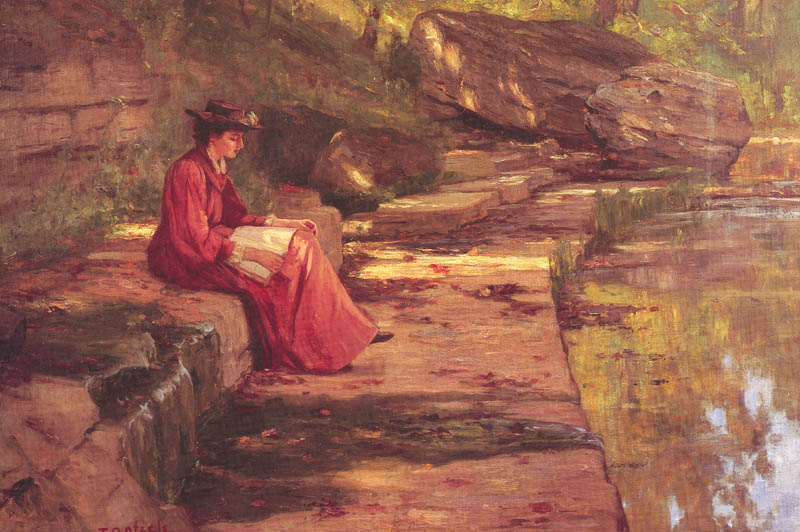 Portrait of Daisy - 1891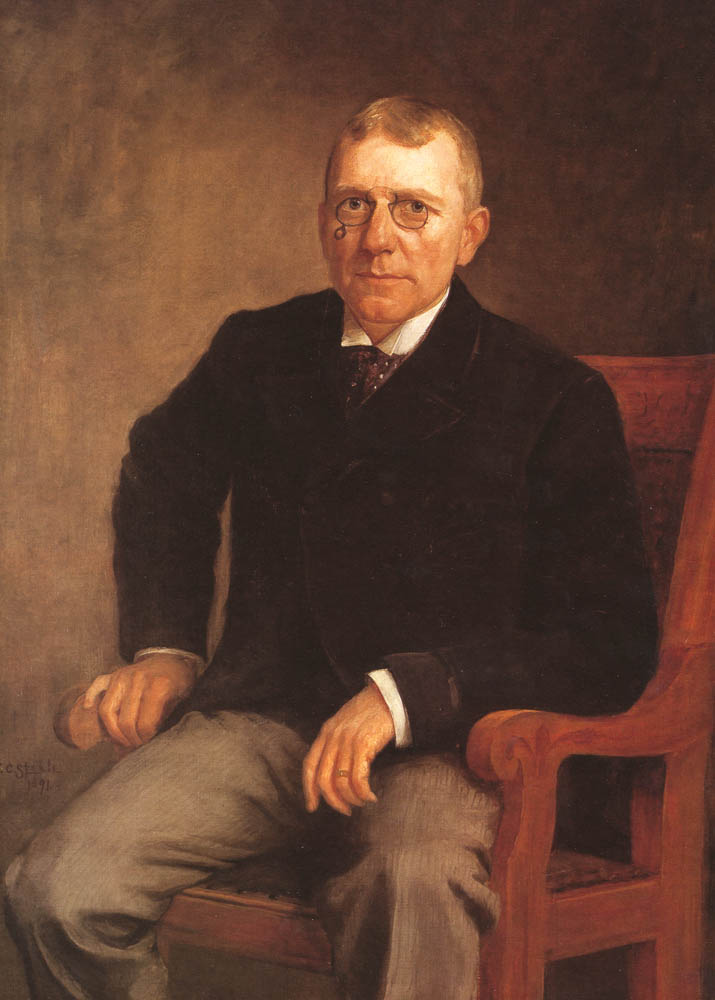 Portrait of James Whitcomb Riley - 1891
Road to Schleissheim - 1882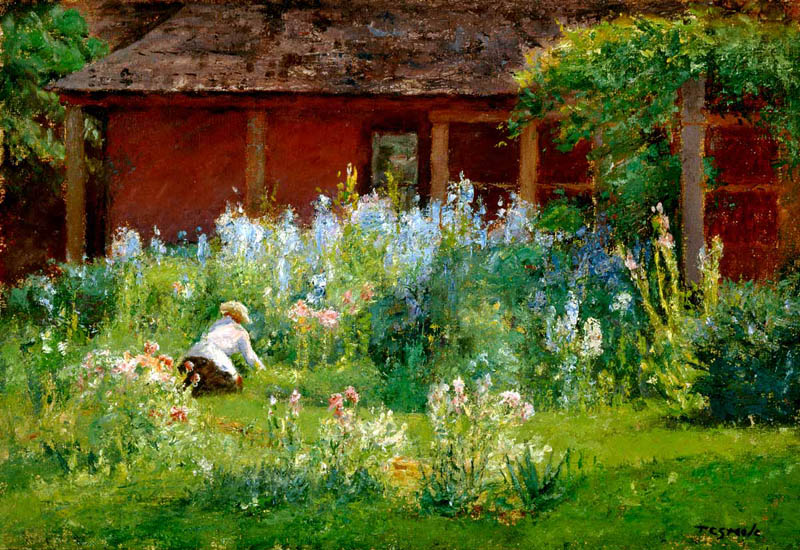 Selma in the Garden - date unknown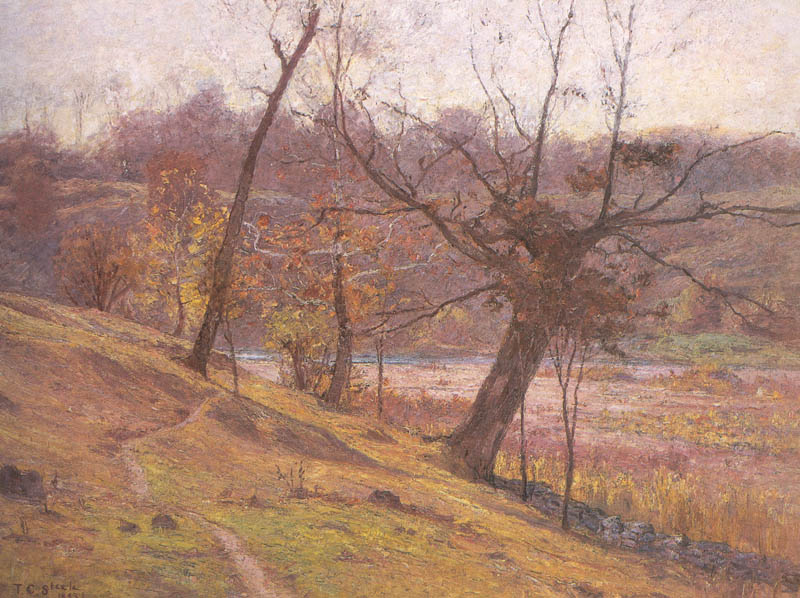 The Bloom of the Grape - 1893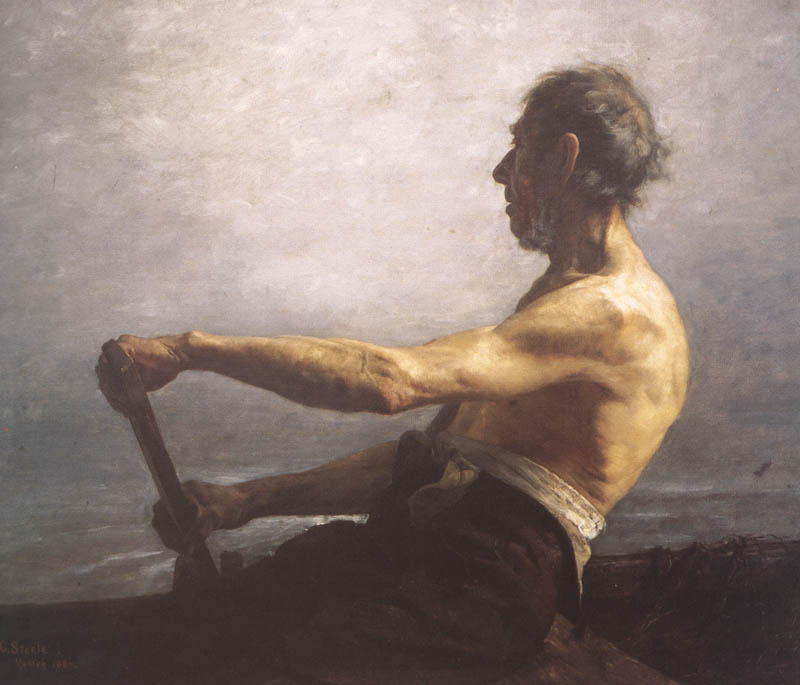 The Boatman - 1884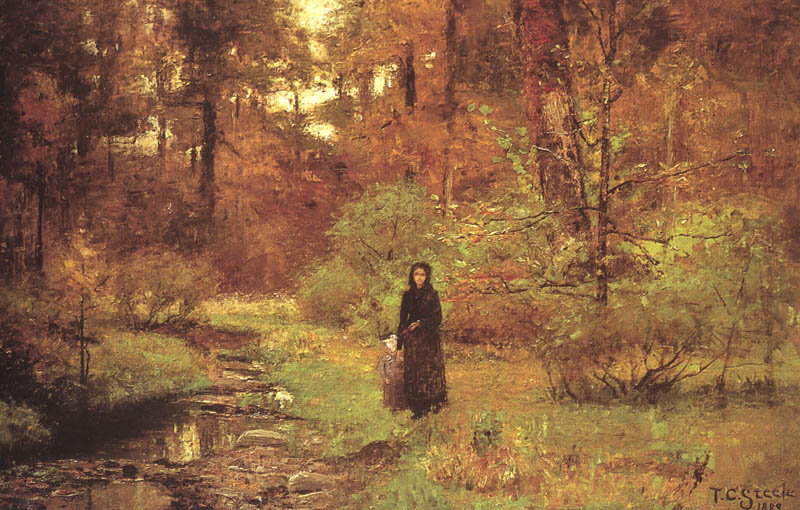 The Brook in the Woods - 1889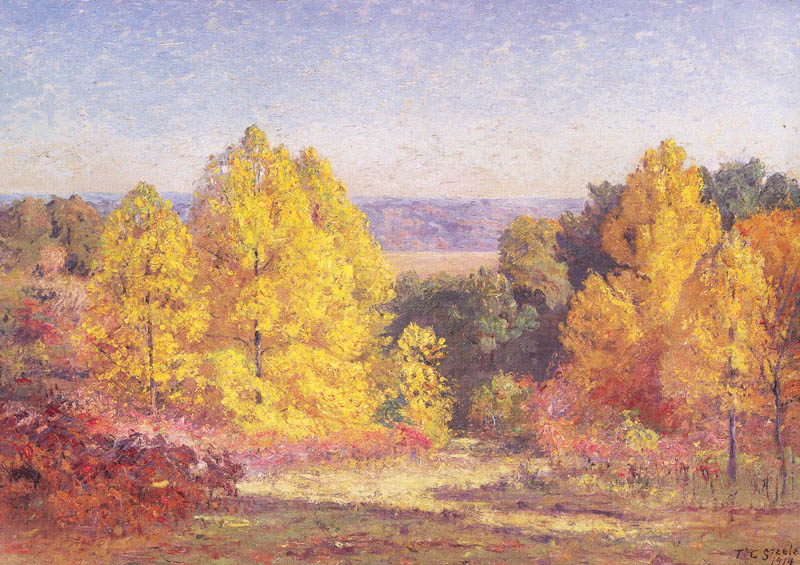 The Poplars - 1914
The Shades - 1888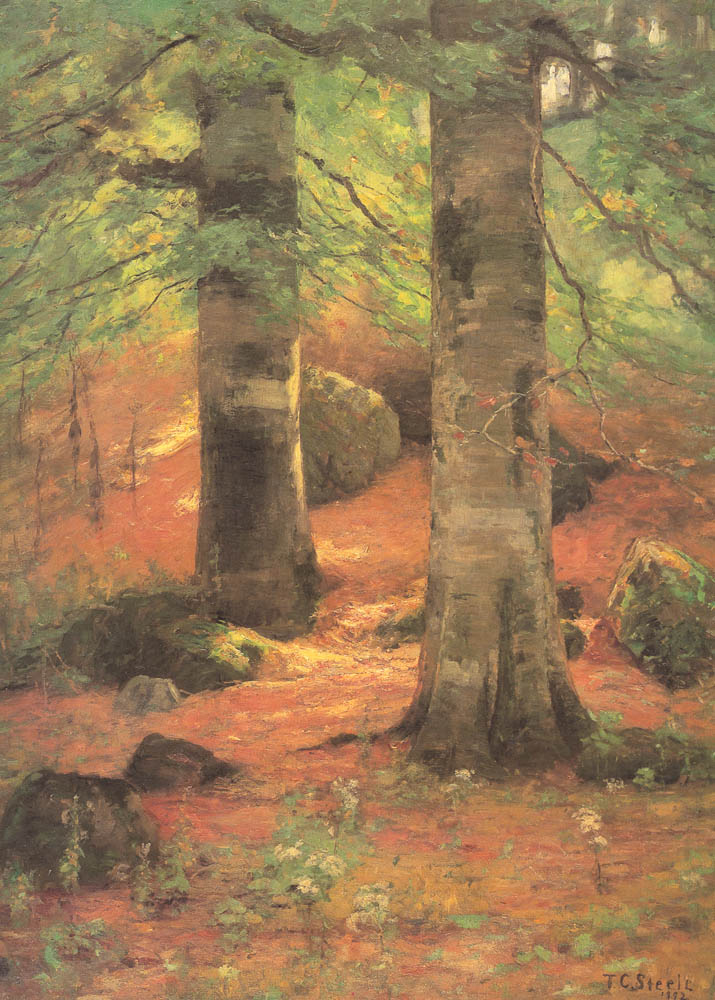 Vernon Beeches - 1892