Development will soon begin on 334 housing units planned for an income-restricted housing complex on Bloomington's northwest side.
City officials held a ribbon-cutting ceremony Friday for the Arlington Park development — an indication that work on 45 lots on the property is soon to commence. The development is adjacent to Atlas on 17th apartments.
Units there will be considered workforce housing, which is aimed at families and individuals who struggle to find housing they can afford but have incomes higher than those who qualify for federally-subsidized affordable housing.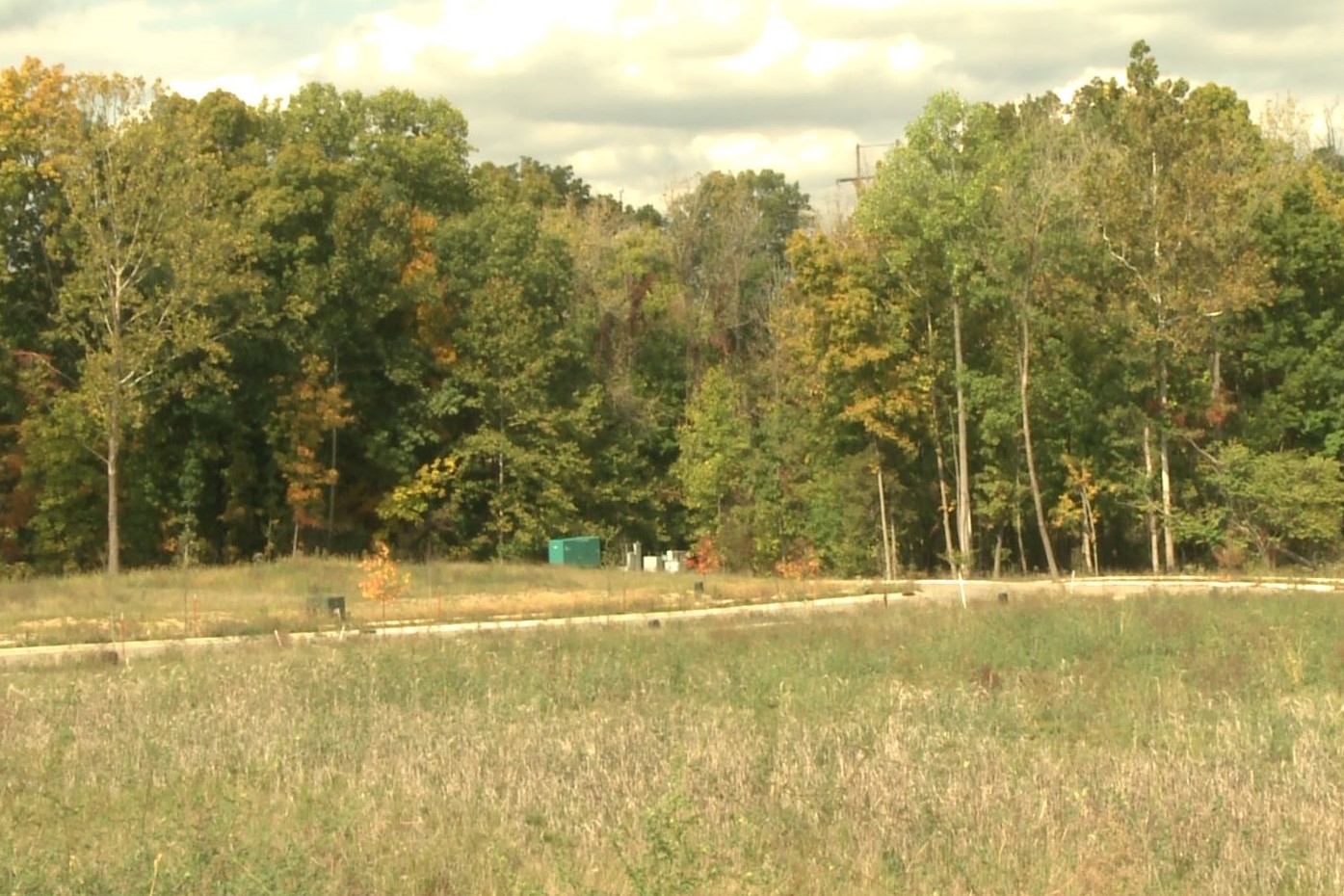 The City said that typically means people with household incomes between 80 and 120 percent of the median area income. In Monroe County, the median area income was $53,166 in 2021, according to U.S. Census data.
That means that to qualify, a family or individual's household income would have to be somewhere between $42,533 and $63,799.
"These are people making $40, $50, $60 thousand a year who have trouble finding a home in Bloomington," Hamilton said. "Each lot can hold — it could be a single (family) house, it could be a duplex, it could be a triplex or quad. This is one of the zoned areas of the city where it can be a little denser, and we'd like to see that here."
Read more: Bloomington City Council approves Hamilton's 2024 city budget
Local land trust Summit Hill Community Development Corporation will own and oversee the project's development.
Summit Hill, which is a subsidiary of the Bloomington Housing Authority, also is working on another income-restricted housing complex at the old water tower site in the Crestmont neighborhood.
Land trust ownership of the property will help those who've been priced out of the local housing market and ensure sustainable affordability, according to Nathan Ferreira, the director of real estate development for the BHA.
"The affordable housing crisis is vast and deep, and adding land trusts, cooperative housing options, single-room occupancy rentals, tiny home villages, et cetera, will serve the parts of our community that are getting left out of conventional homeownership and renting," Ferreira said.
Read more: Bloomington monolith project stalled again after public works board fails to act
The site planned to be developed is about 41 acres. Habitat for Humanity of Monroe County and Clear Creek Homes have partnered with Summit Hill to build homes in the coming months.
Ferreira said the goal is to complete development by the end of the year.
Summit Hill will host an information session from 5:30 to 6:30 p.m. Thursday at the Monroe County Public Library Downtown branch, 303 E. Kirkwood Ave., room 2B. It will cover how a community land trust works and how to purchase a home.